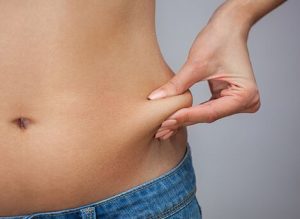 With more than 300,000 liposuction procedures performed from 2010-2011, it's no secret that Americans are turning to cosmetic surgery to beat their unwanted and stubborn fatty areas. To help with this new growing demand for liposuction, Cosmetic Laser Dermatology in San Diego is rolling out the best minimally invasive treatments that can help you get the slimmer physique you've always dreamed of.
Even though surgical liposuction is a great treatment for those who wish to eliminate fat from several different areas on their bodies, it isn't the only option. In fact, new non-invasive techniques are growing in popularity and offer patients very similar results with no scarring and absolutely no downtime.
CoolSculpting
When diet and exercise just aren't working for you, new CoolSculpting by ZELTIQ may be just the ticket. As indicated by its name, this new, non-invasive treatment using cooling technology to remove unwanted fat. CrypolipolysisTM is designed to kill only fat cells and leaves other skin and tissue around the area unharmed during the process. This type of procedure sees the best results with patients wishing to be rid of a small amount of localized fat. To find out if CoolSculpting is the right procedure for you, contact our dermatologist today to schedule your initial consultation.
To learn more about CoolSculpting, visit healthline.com
VelaShape
For stubborn cellulite that just won't go away, VelaShape treatment might be a great option for you. With cellulite affecting more than 80% of adults and ninety-seven million people in America, VelaShape offers the kind of results you've been looking for.
VelaShape is the only FDA cleared device that works effectively to slim down your body and reduce cellulite at the same time. Depending on the individual, it's possible to begin seeing results in as little as just a few treatments. VelaShape is safe and allows patients to return to their normal daily activities with virtually no downtime. The treatment works by using Elos technology, which is a combination of radiofrequency and infrared light in addition to mechanical massage.
Liposculpture
Liposculpture is a great way to remove localized deposits of fat that seem to require additional help from just diet and exercise. The best and most common areas that are most commonly treated with liposculpture include:
· Buttocks
· Abdomen
· Arms
· Neck & Jowls
· Hips
· Love Handles
Liposculpture involves an instrument known as a cannula, which is much thinner than the typical tool necessary for more invasive liposuction. This tool allows your dermatologist to sculpt the body into a new shape as opposed to sucking fat our surgically. This type of liposculpture is much easier on the body, involves less scarring and provides improved results.
Contact A Cosmetic Laser Dermatologist Today
If you've been looking for the perfect treatments to fight off stubborn fat, our dermatologists urge you to contact our practice today to better understand which treatment options may be right for you. At Cosmetic Laser Dermatology, our board-certified dermatologists in San Diego offer several different treatments and procedures that are tailored to the unique needs of our patients.
For more information on CoolSculpting, Liposuction, or VelaShape, please contact our office today to schedule your initial consultation with a cosmetic laser dermatologist in San Diego.
Next, learn more about How Excess Facial Fat can Make You Look Older.