MedSpas are often touted as safe and effective centers for dermatological procedures, where licensed technicians provide non-surgical aesthetic services under the general supervision of a licensed physician. However, the licensed physician is not overseeing each and every procedure, they may not even be on the premises, and these procedures are usually not even in their specialty. We are very different.
At Cosmetic Laser Dermatology in San Diego, CA, our patients receive care from board-certified dermatologists who not only specialize in cosmetic dermatology but who have also pioneered many of the procedures they offer. With more than 100 years of combined dermatological experience and 50+ laser, light, and energy devices, Cosmetic Laser Dermatology goes far beyond the level of a medspa, providing innovative combination treatments that produce natural and beautiful results.
Cosmetic Laser Dermatology is More Than a MedSpa
Unlike regular medical spas that are only required to have one licensed physician overseeing operations, Cosmetic Laser Dermatology is home to six board-certified dermatologists, five of whom are Fellowship trained in cosmetic dermatologic surgery, and all of whom are part of a Cosmetic Fellowship Training Program, not just a general physician, emergency room doctor, or anesthesiologist. We also have a Cosmetic Physician Assistant and a Medical Aesthetician. Our staff's experience combined with the latest cutting-edge technology makes us one of the most sought-after cosmetic practices in the world. We remain at the forefront of medical and cosmetic dermatology while maintaining the highest standards expected of healthcare.
Because we are dedicated to the future of dermatology, our dermatologists consistently participate in clinical trials and research studies to help advance our procedures and treatments while optimizing both the health of your skin and your overall appearance. With our ability to combine multiple dermatology treatments and technologies, it's possible to provide you with natural and beautiful results without the need for surgery.
Farzaneh Momeni-Salami has worked with the team at Cosmetic Laser Dermatology in San Diego, CA as our medical aesthetician for more than 15 years, contributing her expertise in customized skin treatments and post-operative therapy. She is a professional medical aesthetician with over 30 years of experience treating the skin with the most innovative and effective techniques. As a leader in her field, Farzaneh has spent her career training fellow aestheticians, working as a clinical aesthetics instructor, introducing new product lines, and developing an exclusive clientele.
Cosmetic Laser Dermatology vs. MedSpas
While at medspas one licensed physician is required to oversee operations, the physician is not necessarily on site at all times, and may not even be an expert in performing the procedures they "oversee." More importantly, doctors are not performing the procedures at typical medical spas, and there is no substitute for receiving skin care from a board-certified dermatologist.
If a complication arises, a general physician may not be able to understand or treat your condition. Dermatologists are solely focused on conditions of the skin, making them the best possible doctors to address any potential rare adverse effects or complications.
Not only will you receive care from board-certified dermatologists at Cosmetic Laser Dermatology, you will also receive care from doctors who have pioneered many of the treatments we offer. Our doctors conduct dermatological research studies, providing a depth of knowledge not found at traditional medical spas. Factors like this are important to consider when trusting anyone with your health. Other factors include:
Experience – The staff at Cosmetic Laser Dermatology has more than 100 years of combined experience in Cosmetic Dermatology.
Treatments available – With more than 50 laser, light, and energy devices, as well as injectable, body contouring, and vein treatments, Cosmetic Laser Dermatology is uniquely positioned to address all your cosmetic needs.
Physician care – Cosmetic Laser Dermatology's board-certified dermatologists provide superior results with single and combination treatments.
Comprehensive skin analysis – A customized treatment plan is always better than a one-size-fits-all approach. At Cosmetic Laser Dermatology, we pride ourselves on tailoring a customized treatment plan for each of our patients to ensure they get the results they are looking for.
Hand-selected, professional-grade skincare products – Cosmetic Laser Dermatology features a comprehensive skincare store, as well as the expertise to help you choose the best formulations for your skin.
The Most Popular Medical Spa Services
The most popular medical spa services include chemical peels, aesthetic services like facials, Botox® Cosmetic and filler injections, microdermabrasion, and Intense Pulsed Light (IPL) for skin rejuvenation, and Clear & Brilliant laser treatment and CoolSculpting for body contouring. We are proud to offer these services at Cosmetic Laser Dermatology, but there are also many proprietary combination services we offer that MedSpas—with their limited capabilities and knowledge base—cannot.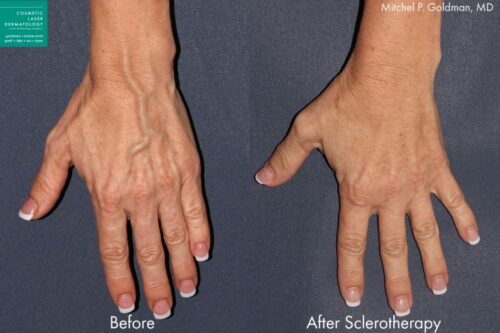 Vein Treatments
Dr. Mitchel Goldman, the director at Cosmetic Laser Dermatology, is a leading expert on vein treatments, including sclerotherapy, phlebectomy, and laser therapy. He has written many articles and lectured extensively on these and related vascular topics, publishing more than 20 medical textbooks on the subject in 5 languages, some now in their 6th editions. He has authored more than 350 medical publications and book chapters and has lectured worldwide. You will not find this level of expertise or holistic care at a medspa.
Wrinkle Erasers
Injectables have become very popular for rejuvenating the aging face by reducing wrinkles. At Cosmetic Laser Dermatology, our board-certified dermatologists are national Botox, Juvéderm, Restylane, Radiesse, Xeomin, and Dysport trainers who are considered top experts in their field. Our experience with Botox Cosmetic is unmatched, as we have conducted and continue to conduct clinical trials involving this revolutionary wrinkle treatment. In fact, we were involved in the original FDA-approval research programs almost 20 years ago and became one of the first practices in the country to use Botox. This means you can be sure you'll receive precise placement and the best possible outcome with every treatment.
We also participated in clinical trials leading to FDA approval of Revance Daxi, Revance RHA, Endo Qwo, Restylane Silk®, Restylane Lyft®, and Juvéderm Voluma®.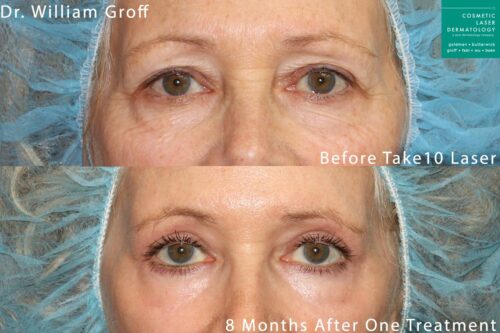 Laser Treatments
Lasers are one of the most effective ways to rejuvenate the skin and address a bevy of skin concerns. At Cosmetic Laser Dermatology, we have over 50 different state-of-the-art laser, light, and energy devices, which means that we can treat any skin type and reduce the risk of hyperpigmentation and hypopigmentation. Our board-certified dermatologists also use lasers as part of our proprietary Take10 treatment, a non-surgical facelift alternative.
Body Contouring
While medspas may offer some body contouring procedures, only at Cosmetic Laser Dermatology can you get combination treatments like our proprietary Cool3 treatment or our precise liposculpture treatment, as well as the most advanced form of liposculpture known as "Tumescent" or "awake" liposculpture. Our dermatologists can combine the best contouring procedure to give you your ideal result.
Facials
Our medical aesthetic services include quick, comfortable, and customizable treatments with the precision necessary to achieve an optimal outcome every time. We offer microdermabrasion, Hydrofacial™ and Jetpeel™ procedures to gently clear away the top layer of dead skin cells to leave skin soft and smooth and chemical peels that involve the application of a solution to the skin to remove dead skin cells, allowing the next layer of skin to look and feel tighter with reduced wrinkles. We can combine these treatments with injectables like Botox, Dysport, Xeomin, and Jeaveu to smooth away wrinkles in one treatment session as well.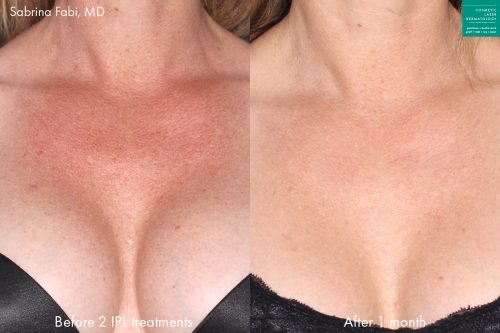 Intense Pulsed Light (IPL)
An IPL photofacial is an ideal skin rejuvenating and anti-aging treatment. At Cosmetic Laser Dermatology, we use one of the most powerful IPL devices on the market today, producing superior results compared to other devices. We actually helped develop the IPL over 25 years ago. If the IPL device is not the best option for your skin, we can recommend one of our other effective treatments because, unlike at other medical spas, we have a plethora of devices and skin experts on staff who can customize a treatment plan for your specific needs.
Microneedling
In addition to basic microneedling, we take this procedure to the next level with RF microneedling to produce even more dramatic results. The RF microneedling system uses fractional micro-needles and non-invasive electrodes to deliver heat energy deep into the middle layer of the skin (dermis). This triggers the body's repair mechanism to create tighter skin while minimizing the appearance of wrinkles, cellulite, and acne scarring. We can also combine RF microneedling with lasers and fillers for comprehensive skin rejuvenation or a non-surgical facelift.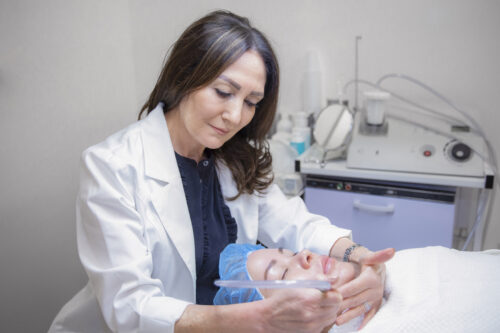 Traditional Estheticians Vs Medical Aestheticians
MedSpas are staffed with traditional estheticians, also known as skincare specialists, who can clean skin through skin exfoliation, massage, aromatherapy, and facials. They can also analyze skin for health concerns, temporarily remove hair, apply makeup, and consult individuals on the best products for their skin type.
Medical aestheticians, also known as clinical or paramedical aestheticians, are skincare specialists with more of a clinical focus. They may work with cancer patients, burn victims, and others with skin-health issues. They treat damaged facial skin that needs care after burns, surgery, chemotherapy treatments, and other incidents. Medical aestheticians may also help patients cleanse and moisturize their skin, as well as choose and apply the right makeup.
Medical Aesthetician Farzaneh Momeni-Salami at CLDerm can refresh your skin with a medical custom facial and recommend and perform many other rejuvenation treatments at our San Diego office.
Book A Dermatological Treatment in San Diego Today
Our goal at Cosmetic Laser Dermatology is to help you achieve beautiful and natural-looking results that will enhance your unique beauty and boost your self-confidence with our aesthetic treatments. To learn more about our services and how we can help you achieve healthy and younger-looking skin in San Diego, CA, contact us to schedule a consultation.