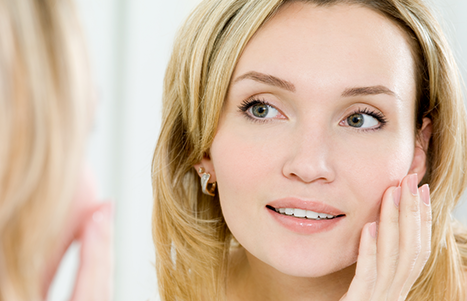 If you're in your early 30s, in our "look at me" culture, you probably spend a lot of time staring into a mirror (or perhaps, taking countless selfies) and seeing yourself already slipping into an aging body that's also packing on the pounds. It's as if we've developed our own mentally constructed Snapchat filter that overlays magnified versions of our flaws onto our faces and bodies – let's not deny the fact that we're critical about our appearances that way.
Then, we scroll through our social media feeds to get our celebrity fix. We zoom in on their photos and wonder how much plastic surgery they've had done for them to look so flawless. And then maybe you decide to also get some "work" done.
You look up procedures on the Internet, only to stumble upon stories about botched surgeries, or you simply jog your memory and recall all those people you've met that have over-plumped or over-pulled faces that look inconsistent with the rest of their bodies.
The goal should be to look like the best version of yourself, right? You want to look like you, just refreshed, rejuvenated, and still natural-looking. So maybe taking the minimally invasive route is the way to go. And that guarantees little to no downtime, correct? Not quite.
Let's face it, life is never that easy. Downtime will depend on the type of treatment, the area being treated, as well as your overall health and activity level. And it should be your doctor's responsibility to provide you with realistic expectations. Prior to any cosmetic procedure, you will already be given a basic overview of what to expect. To give you an idea, here are some examples of popular cosmetic procedures, performed at Cosmetic Laser Dermatology in San Diego, and their possible respective downtime:
Laser Resurfacing: Fraxel Re:pair Recovery
Fraxel Re:Pair is a laser that significantly corrects aged or damaged skin. Even if its recovery time is still significantly less compared to traditional lasers, you can still expect symptoms like swelling, redness, and crusting for 7-10 days. Patients also have to wait for 5-7 days before returning to work or resuming normal activities. Some will even experience persistent redness (like you've had a bad sunburn) for two weeks or longer.
Body Sculpting: Liposculpture Recovery
The typical recovery time following a minimally invasive fat reduction treatment is relatively short. Patients should be able to return to work within a few days with only mild discomfort and/or swelling. However, depending on the area treated, some patients may opt to stay home until most of the swelling has resolved. Healing compressions that help optimize recovery can be removed within a week.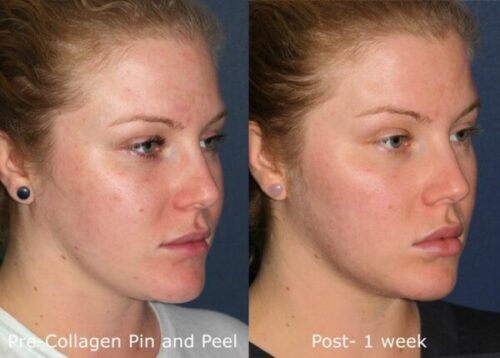 Aesthetic Treatment: Chemical Peel Recovery
A medium chemical peel will often result in 2-3 days downtime and a longer overall recovery as the treated skin sloughs off and the new skin grows. Patients can expect redness and swelling after the treatment. After 2-3 days, the skin becomes reddish-brown, hardens, and then flakes and peels for several more days. A deep chemical peel, on the other hand, can require 1-2 weeks of downtime and recovery. It takes about two weeks for the skin to grow back and it will be very red for about a month.
Recovery Time Will Vary
Even with this set of guidelines, downtime will also vary from patient to patient – because we are not created equal when it comes to recovery time. Your doctor should be able to thoroughly explain your treatment and healing process during your consultation and post-treatment. And always speak up! Never hesitate to ask questions or bring up any concerns.
At the annual meeting of the Canadian Association of Aesthetic Medicine, Mitchel P. Goldman, M.D., founder of Cosmetic Laser Dermatology in San Diego, stressed how managing patient expectations is vital in assuring success with cosmetic procedures. In other words, you should not be told you can undergo a certain procedure on a Friday afternoon and immediately be back at work on Monday if that cannot be guaranteed.
How much pain a patient will feel and how much downtime is required, are linked to how minimal or extensive the procedure is. "The worse off the patient is (at baseline), the more pain the patient will feel and the more downtime the patient will need," Goldman said, "if a patient has a few tiny blood vessels (that need to be treated) versus a patient who has skin that is like leather, has many brown spots and big blood vessels, that patient will need more downtime. You have to provide realistic expectations to patients."
Another important point that Goldman raised is the significance of finding the right doctor (you obviously don't want to be one of those scary "cosmetic procedures gone wrong" stories on the Internet).  He says complications following aesthetic procedures are more likely to occur when operators are not adequately skilled in performing these procedures. "The vast majority of complications occur when people are not properly trained," he said, noting that some patients may be seeking aesthetic treatments based on affordability rather than a doctor's credentials and expertise.
Receive The Best Patient Care Possible
At the Cosmetic Laser Dermatology in San Diego, our board-certified dermatologists who have over 100 years of combined experience and over 100,000 satisfied patients will provide you with customized care, including the most innovative laser, injectable, body sculpting, vein, and aesthetics procedures available. We aim to ensure your recovery time is as minimal as possible so you can get back to work feeling great. If you'd like to learn more about any of these treatments, schedule a consultation with us today.