Whether you are just beginning to see lines and wrinkles or looking to reverse more severe aging signs, there are devices like radiofrequency and IPL to help you achieve younger-looking skin. Each device is designed to treat specific skin concerns, and while each one works differently, they all transform the skin by improving its tone, texture, and appearance.
Cosmetic Laser Dermatology in San Diego has 60+ laser, light, and energy devices, including FDA-cleared skin tightening devices. Our board-certified dermatologists are here to help you find the best treatment plan to achieve tighter, firmer, and younger-looking skin.
Radiofrequency and IPL for Skin Tightening; How Do They Work?
Radiofrequency skin tightening is a non-invasive treatment that uses radiofrequency waves to heat the deep dermal tissue. Thermal heat energy promotes tissue contraction while stimulating new collagen and elastic fiber production for improved skin quality and appearance. Radiofrequency devices include RF microneedling, Thermage®, and ThermiTight.
Although IPL is not designed specifically for skin tightening, it provides an effective skin-rejuvenating treatment. It uses high-intensity pulses of light to penetrate the skin's surface and stimulate the body's natural healing response. It enhances the skin's appearance by treating wrinkles, fine lines, sun damage, and rough texture, creating tighter-looking skin overall.
Radiofrequency
Radiofrequency for skin tightening is often combined with microneedling to optimize results.
At Cosmetic Laser Dermatology, we offer RF microneedling to tighten sagging skin, reduce the appearance of lines and shallow scarring, and improve skin texture.
The microneedling RF system uses hair-thin needles to create microchannels in the skin and electrodes to deliver RF energy deep into the dermal tissue. Combining the needles and energy triggers the body's natural repair mechanism and stimulates collagen and elastic fiber production.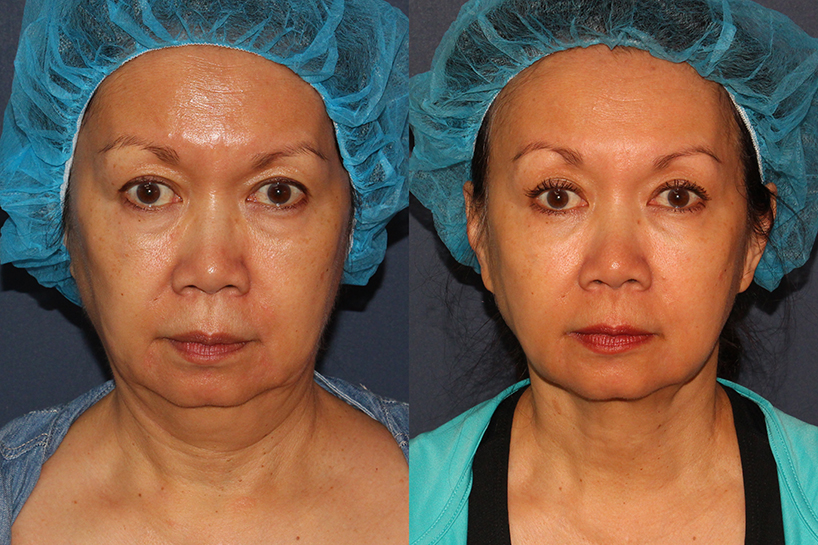 Potenza™ is our newest RF microneedling device for the face and body. It uses ultrafine needles with four different RF modes to penetrate deeper and trigger collagen and elastic fiber production. It is designed to minimize fine lines and wrinkles, tighten skin, minimize pores, reduce scars, and improve skin tone and texture.
IPL Photofacial
During an IPL photofacial or intense pulsed light (IPL) therapy, a light-emitting device is calibrated to target specific concerns. High-intensity pulses of light are absorbed by the melanin and red blood cells in the skin to reduce the appearance of brown spots and visible vessels and diffuse redness. Other benefits of an IPL photofacial include reduced skin irregularities and improved skin discoloration.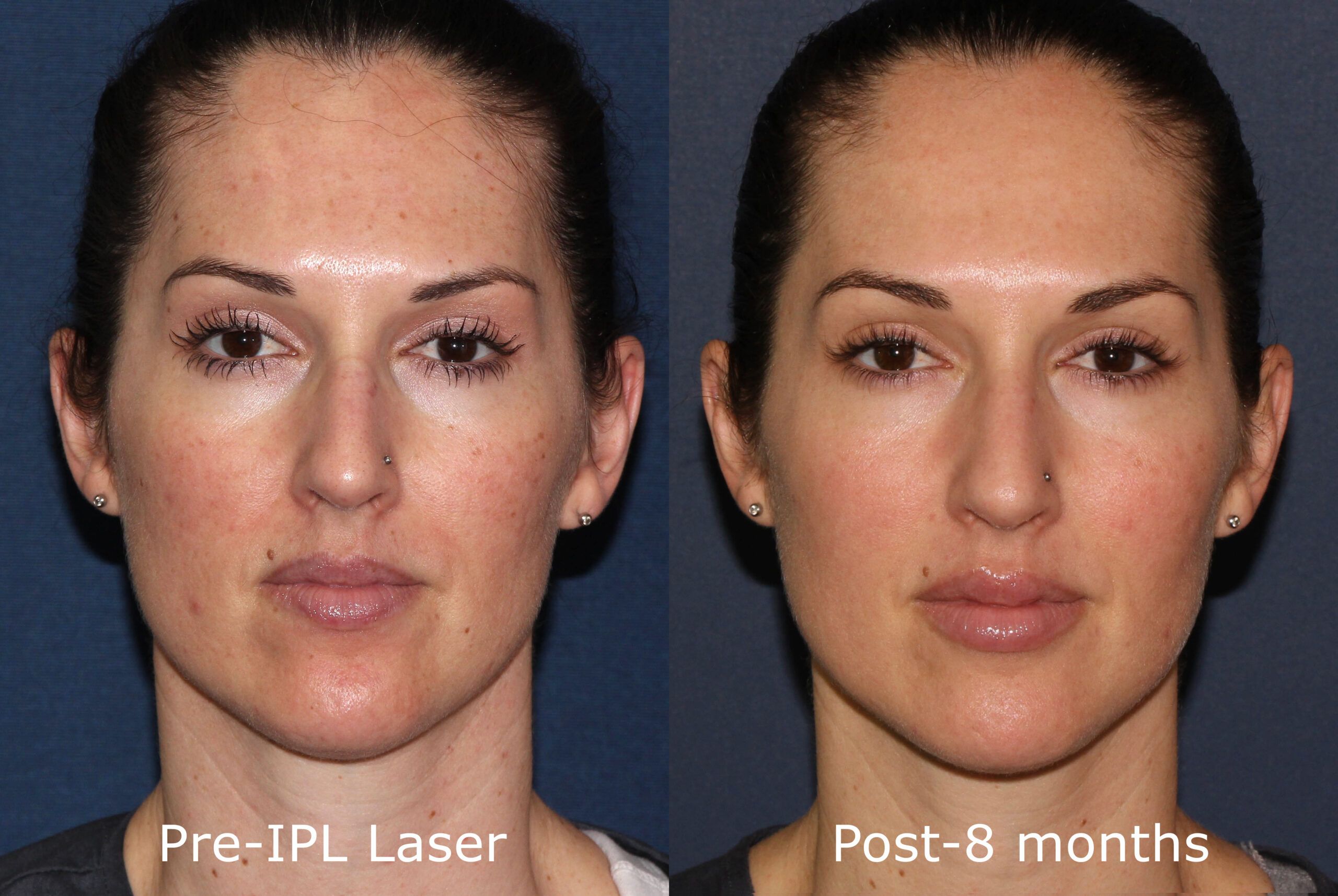 In our San Diego, CA office, we offer the Lumenis Stellar M22 and Lumenis One IPL devices. In addition, Dr. Mitchel Goldman helped develop the first intense pulsed light device for treating common skin issues. Each of our seven dermatologists has been involved in numerous research studies involving IPL, giving them unparalleled experience in performing IPL photofacial treatments.
Which Skin Tightening Device Is Right for Me?
If your main goal is to improve lines and wrinkles, sagging skin, and other textural irregularities, radiofrequency may be the best course of treatment. RF microneedling devices such as Potenza are excellent skin tightening and rejuvenation options. IPL is ideal for those wanting to reduce the appearance of fine lines and sun damage. 
The right device should be chosen based on treatment goals, and our board-certified dermatologists will evaluate your skin to determine the best skin-tightening device for you.
When Will I Start to See Results from Radiofrequency and IPL Treatments?
For RF microneedling or Potenza, you might start to notice some initial improvement within the first two weeks. Full results are achieved between 2-6 months after your last treatment.
It takes approximately one week to see the initial results of IPL and 4-6 weeks to see the final results.
Schedule A Skin Tightening Procedure in San Diego
Do you need help deciding between radiofrequency and IPL? Contact Cosmetic Laser Dermatology today to learn more about our devices and other procedures for skin tightening.