Our Fellows
Dr. Marwan Alhaddad
Dr. Marwan Alhaddad joins us from Saudi Arabia, where he received an M.B.B.S. (commensurate with an MD degree) from King Saud Medical School-King Saud University in Riyadh. He continued practicing medicine in the Department of Pathology and Lab Medicine at King Faisal Specialist Hospital and Research Center, also in Saudi Arabia.
Click here to learn more about our fellows.
Our Managers
Lillian Wills, General Manager/CFO
Lillian Wills, General Manager/CFO, graduated in 1981 from San Diego State University with a BS degree in Fine Arts with an emphasis in a Technical Illustration. After designing brochures for a CPA/developer, she focused her studies on accounting and finance. After years of experience, she earned her accounting degree in 1986 from National University and maintained her role as CFO  for 15 years until arriving at  Cosmetic Laser Dermatology in 2006.

Freia Canals Cistero, Registered Nurse
Freia Canals Cistero is a licensed Registered Nurse in New York, California, and Barcelona, Spain. As a board certified RN, she has worked in a broad range of fields, including allergy, immunology, pulmonology, primary care, general surgery, oncology and emergency room, among others.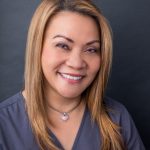 Lin Fleischman, Registered Nures/B.S.N/Operating Room Manager
Lin Fleischman has been an R.N. / B.S.N /Operating Room Manager for 19 years at Cosmetic Laser Dermatology/ Cosmetic & Vein Surgical Center of La Jolla. She is also responsible for keeping and maintaining the regulatory requirements of IMQ accreditation, QA, and OSHA. Before she joined the practice, she had experience in Emergency Room/ Urgent Care settings as well as General Internal Medicine.
Click here to learn more about our managers.
Meet Our Medical Assistants
At Cosmetic Laser Dermatology, we are proud to work with a team of exceptionally talented, caring, and skilled medical assistants. Their dedicated administrative and clinical work ensures that CLDerm is a friendly, positive, and efficient experience for each and every patient.
Click here to learn more about our medical assistants.
Photographers and Videographer
Tatiana Tamayo, Photographer
Tatiana Tamayo is a portrait and event photographer. She photographs everything from family sessions, maternity, engagements, fashion, and weddings. She recently (March 2017) graduated the Art Institute of California – San Diego with a bachelor's degree in Digital Photography. Her love for photography started back in freshman year of high school where she would set up themed shoots and photograph other classmates.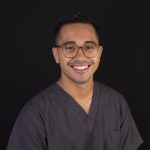 Justin Calcagni, Medical Photographer and Videographer
Justin Calcagni is the professional medical photographer and videographer at Cosmetic Laser Dermatology. Justin has taken thousands of "before and after" photos for the doctors. His stunning side by side photos can be seen at Cosmetic Laser Dermatology's website, social media, and marketing promotions.
Learn more about our photographers and videographer.
Our staff strives to meet the needs of all of our patients by accommodating out of town patients and speaking five languages including Spanish, Italian, Farsi, Portuguese, and Tagalog. To schedule a complimentary consultation today call (858) 943-2113 or using this online consultation link.
Next, learn about Cosmetic Laser Dermatology's Fellows.