Dermal fillers have become popular, effective injectable options for facial rejuvenation without surgery. In as little as 15-30 minutes, you can take years off your appearance. You'll experience the confidence boost that comes with immediate visible results, with no recovery time, minimal side effects, and long-lasting results. 
The board-certified dermatologists at Cosmetic Laser Dermatology in San Diego, CA, are expert injectors and innovators in the use of dermal fillers. We offer the full Juvederm line, including Juvederm, Voluma, Vollure, and Volbella, as well as the Restylane line, including Restylane, Refyne/Defyne, Kysse, Contour, Lyft, and Silk. In addition, we have the innovative line of RHA fillers, which are the first fillers to be used for wrinkles of the upper face caused by muscle activity. When you consult with us at our skin care clinic, we'll assess your skin, discuss your concerns, and customize a treatment plan specifically for you.
Despite the relative ease of dermal filler treatment compared to surgery, you should take steps to avoid complications and ensure a positive experience and optimal results.
Best Sleeping Positions After Filler Treatment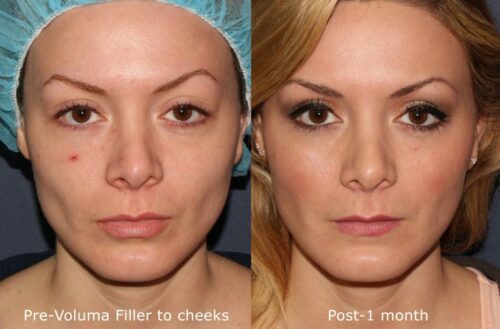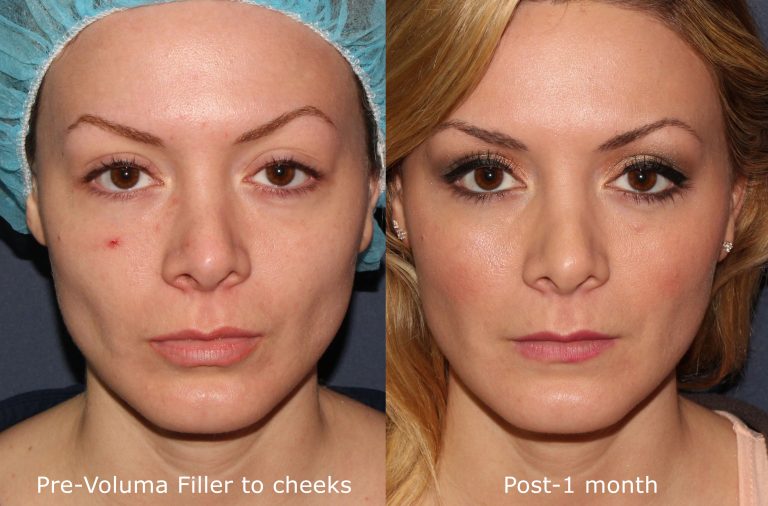 After your dermal filler treatment, you should remain in an upright position for 3-4 hours and avoid rubbing or applying any pressure on the treated area. This will prevent the filler from migrating to other areas. 
The best sleeping positions following treatment limit facial movement and stress on the face. Sleeping on your back is the safest position after any cosmetic procedure. 
The first night after your treatment, sleep with your head elevated (propped up with an extra pillow) to help avoid/reduce swelling and to ensure that the newly-injected filler stays in place.

Some patients like to sleep on their back the first night after treatment, although there is no hard evidence that sleeping position might affect your filler treatment.

Avoid sleeping on your face for a week after treatment.
Working Out After a Dermal Filler Treatment
Most patients can resume workouts immediately following a dermal filler treatment. This includes activities such as running and cardio exercise, weight training and resistance exercises. However, it is always a good idea to talk to your doctor about your exercise regimen when you receive your filler treatment to see if your doctor has any specific advice or guidelines for you. 
Side Effects and How to Treat Them
Side effects of hyaluronic acid-based dermal fillers may include:
Swelling

Tenderness

Redness

Bruising 

Small lumps around the injection sites
Symptoms tend to be more noticeable in sensitive areas like the lips and around the mouth.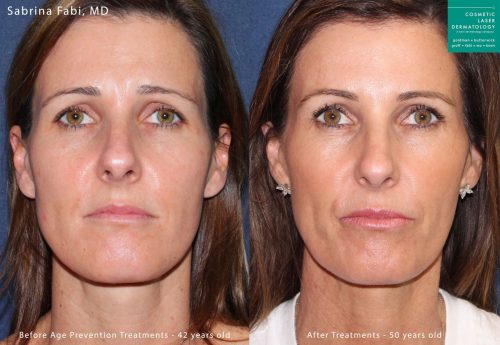 These side effects are usually mild and should resolve within a few days to one week. You may want to schedule a few days of social downtime following treatment, depending on your treatment area. Some locations, like the lips, are more prone to post-treatment swelling and bruising. 
To manage swelling and discomfort: 
Apply a cold compress to the treated area for 5-10 minutes every hour to help reduce swelling.

Tylenol can be used to alleviate pain or tenderness. 

If you experience swelling or itching, try over-the-counter antihistamines like Benadryl, Zyrtec, or Claritin.
If you've suffered in the past from facial cold sores, there is a risk that the needle punctures during lip injection treatments could contribute to another cold sore outbreak. To learn more about side effects of hyaluronic acid-based dermal fillers, please visit asds.net.
Heat and Sun – What You Need to Know
While we always recommend patients always use sun protection while outdoors, direct sunlight is unlikely to affect your filler treatment. Again, always talk to your doctor about specifics of your case to determine whether you might have certain guidelines to follow for best results.
Practice Patience (It Won't Take Long!)
Most patients notice immediate results following their dermal filler treatment. However, it can take between 7-10 days following injection to see the "final result"—when the treatment fully settles and any swelling or bruising completely subsides. The initial post-treatment swelling typically resolves within about two days.  
After 3-6 weeks, you and your provider may want to assess the need for additional treatment. Some patients may need 2-3 treatment sessions, each about 4 weeks apart, to achieve their desired results. It's always better to get a touch-up, rather than overfill the area in your first appointment.
No matter what hyaluronic acid filler you might receive, the product will gradually dissolve. Results will last for approximately 6-12 months, depending on the filler and the treatment area. 
4 Tips for Optimal Results
If you're considering dermal fillers for the first time, here are four tips for achieving the best possible results:
Choose your provider carefully.
Selecting the right provider is the single most important decision you'll make to ensure optimal results. When deciding who to trust for your procedure, make sure each prospective provider is properly licensed and has significant experience using a variety of injectables. Ask for recommendations from people you know, and review testimonials from previous patients.
Think about maintenance requirements before beginning treatment.
While dermal fillers are long lasting, the effects will eventually wear off. Results typically last about a year. Be sure to consider the periodic treatments that will be necessary to maintain your desired results.
Listen to your provider's instructions.
Follow your provider's instructions before and after your treatment. Failing to follow instructions like not taking aspirin before the procedure or sleeping on your back after the procedure can make all the difference between great and not-so-great results.
Consider recovery time.
Although injectables require little to no downtime, some people will experience minor swelling or bruising immediately following the procedure. This will subside within a few days to a week. 
Choose San Diego's Top Skin Care Clinic for Your Injectable Treatments
To ensure the best possible results, your decision about dermal filler treatment should be made in consultation with a highly skilled, experienced injector. Trust your skin to the experts. To learn more about dermal fillers, or to schedule a consultation at our skin care clinic, contact Cosmetic Laser Dermatology in San Diego, CA today.