Facial injectables like Juvederm® and Botox® can help patients achieve smoother, younger-looking skin. Both are non-invasive injectable treatments that improve appearance without surgery or significant downtime. Although Juvederm and Botox both reduce fine lines and wrinkles, they have different functions and results. 
Juvederm fillers are a well-known brand of dermal fillers with various formulas to treat different symptoms. Botox is a neuromodulator that targets dynamic wrinkles and even medical conditions like sweating and migraines. Key ingredients in each injectable make Juvederm and Botox effective and safe facial treatments.
Ingredients
Juvederm is an injectable gel made with hyaluronic acid, a naturally occurring substance in the body that keeps the skin hydrated and full. Sun exposure, aging, and lifestyle choices reduce the natural substance in the skin and can lead to sunken cheeks, wrinkles, and unhealthy skin. Juvederm fillers may also boost collagen production, hydrate, and volumize the skin. There are multiple types of Juvederm fillers and each is uniquely formulated to work on a different area and concern. For example, Voluma is primarily used to increase volume in areas like the cheeks or temples. Volbella is a smoother formulation that works well on delicate areas like the lips and under the eyes.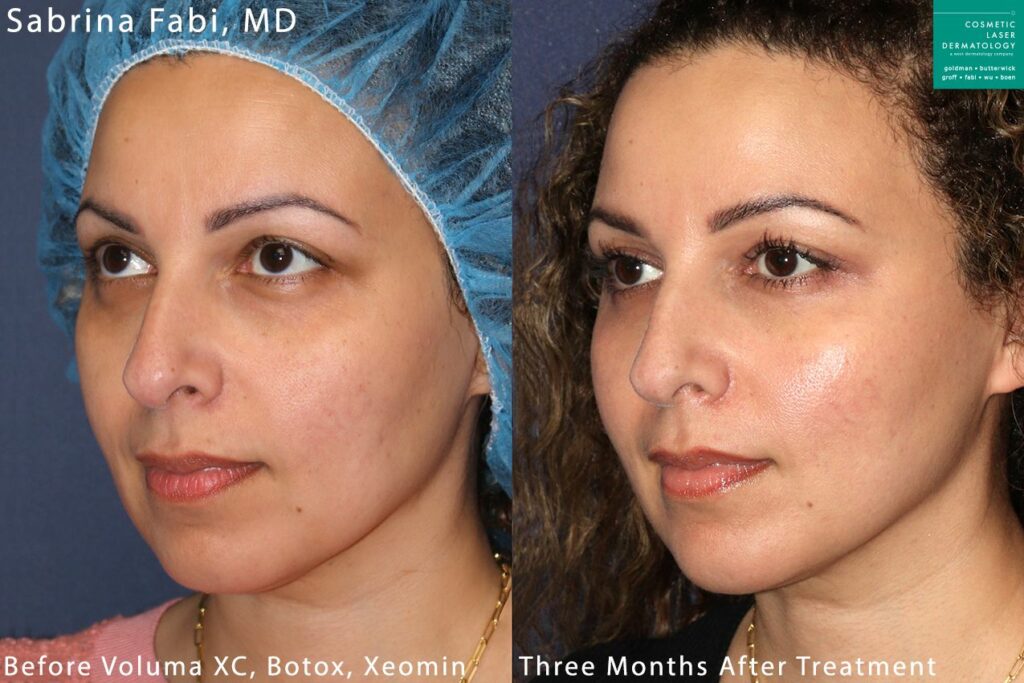 Other hyaluronic acid fillers used with a similar effect to Juvederm are Restylane, RHA, Belotero, and many others. Your physician will choose the best filler for your specific indication. Our physicians have over 25 years of experience with a wide variety of hyaluronic acid fillers and have participated in many FDA-approval studies both for new fillers as well as new indications for fillers.
Botox is another popular cosmetic injectable that rejuvenates the skin. The FDA-approved neuromodulator is made from an ingredient that relaxes facial muscles to reduce and prevent lines and wrinkles. The substance blocks nerve impulses from reaching the muscle, smoothing away lines caused by repeated muscle contractions when you make expressions like smiling or squinting.
Other neuromodulators can also be used with a similar effect to Botox. Dysport, Xeomin, and Jeuveau are all FDA-approved products that are used interchangeably by physicians depending on the precise needs and goals of each patient.
Conditions Treated with Juvederm and Botox Fillers
As you age, your skin may become less firm and you may lose volume. You may notice fine lines and wrinkles, and your skin may feel and look uneven. Fortunately, there are many ways to improve the look and feel of your skin, regardless of your age. One of the most common ways to enhance the appearance of your skin is through injectable treatments.
When performed by an experienced, board-certified dermatologist, Juvederm fillers and Botox treatments are safe and highly effective. They are innovative treatments that can work alone or in combination to tackle a multitude of problem areas.
Juvederm is a multifaceted dermal filler that can create natural results. The fillers use hyaluronic acid to create volume and reduce the appearance of some types of wrinkles. Juvederm injectables can improve:
Marionette lines
Perioral lines (fine, vertical lines above the upper lip)
Forehead lines
Smile lines
Nose shaping
Cheek definition
Under-eye circles
Facial symmetry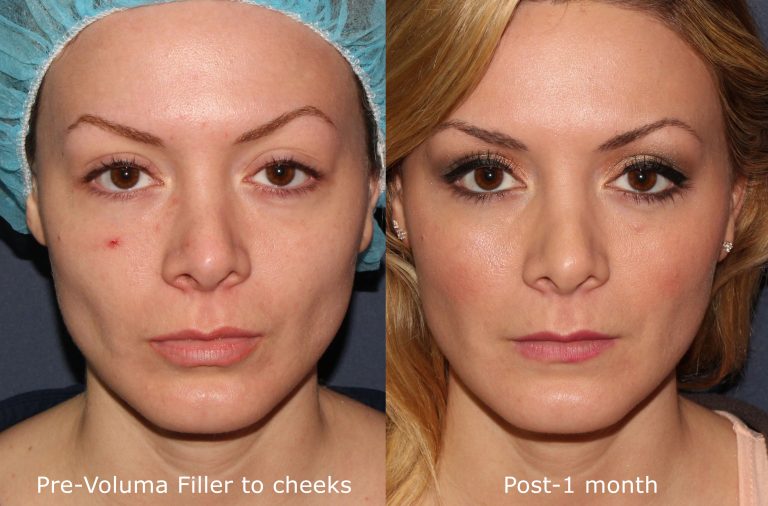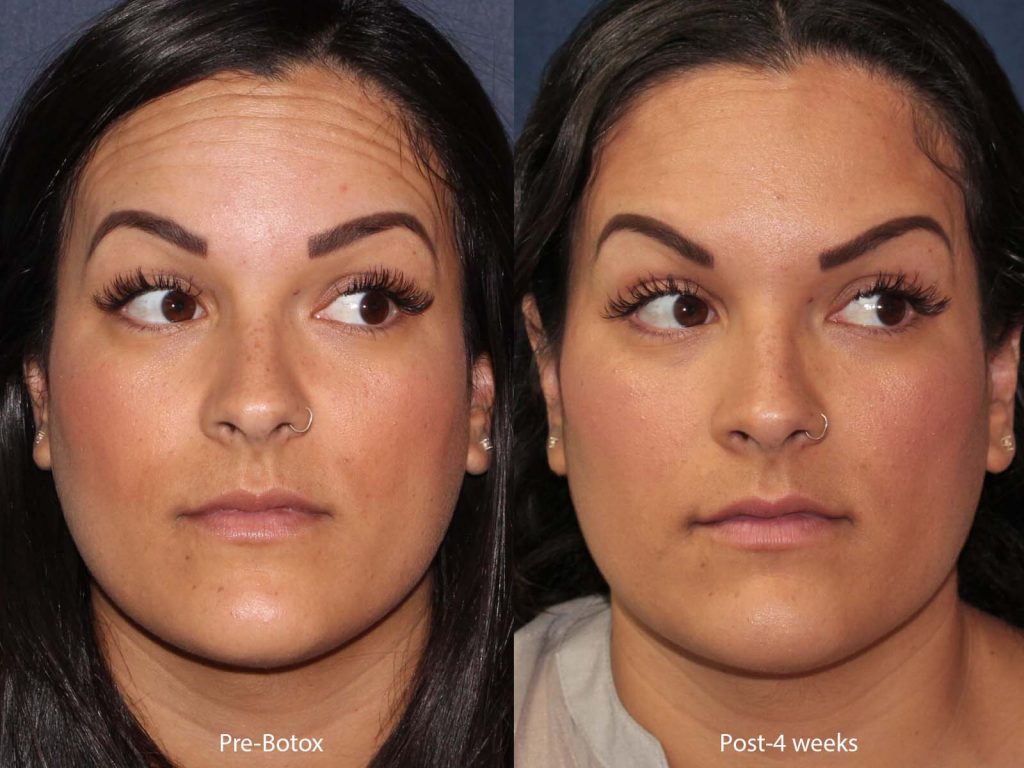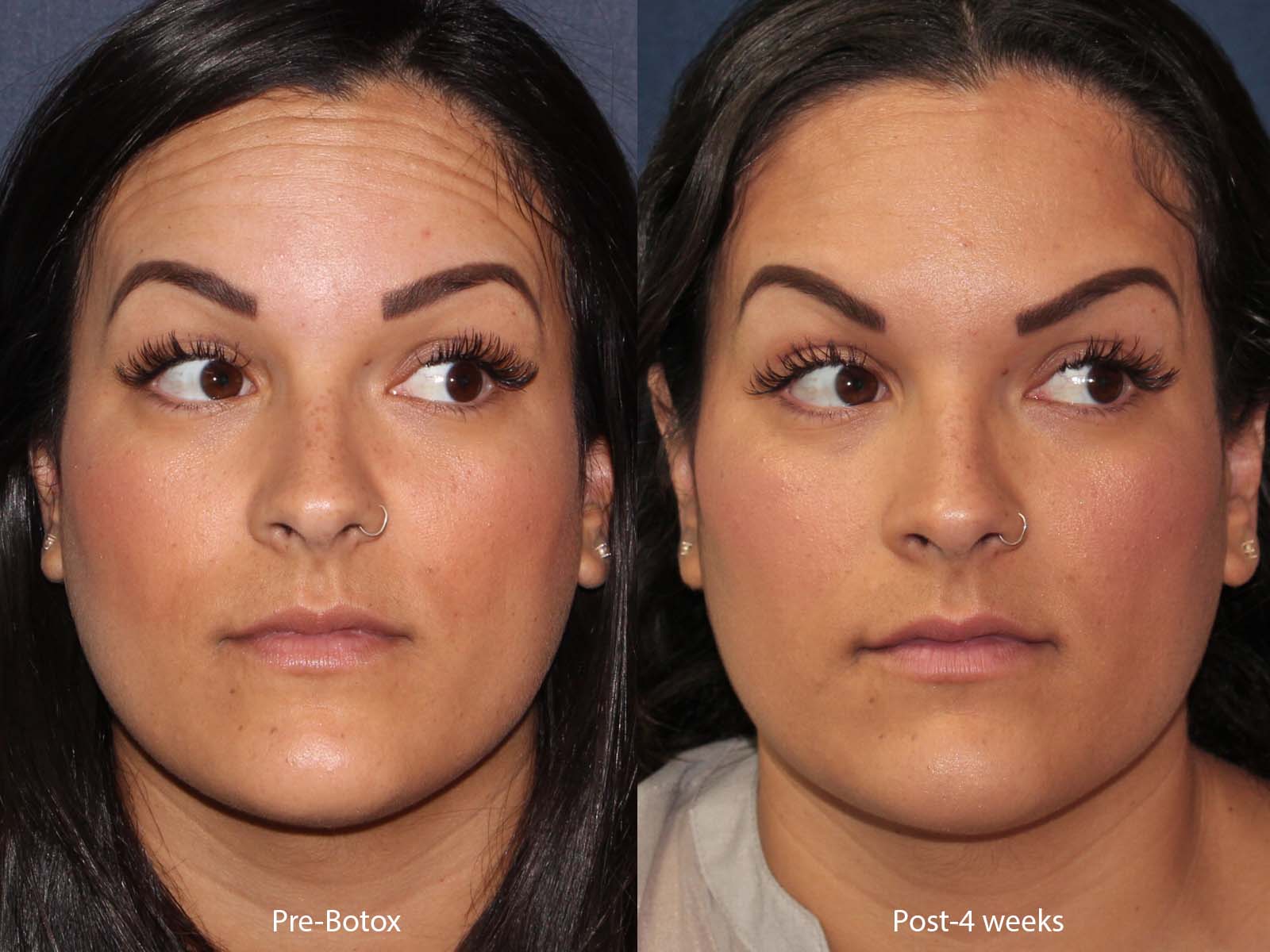 Botox is primarily used to reduce wrinkles caused by repeated facial expressions like laughing and frowning. The neuromodulator can smooth expression lines and improve numerous facial areas, including:
Forehead wrinkles
Glabellar lines (vertical lines that form between the eyebrows)
Crow's feet (fine lines that fan out from the outer corners of the eyes)
Sagging eyebrows
Gummy smile
Cost
The cost of neuromodulators and dermal fillers vary across San Diego depending on factors including:
Who administers the treatment
Number of treatment areas
Number of syringes needed to achieve the desired result
The cost of neuromodulators like Botox can range from $300-$1,000 per treatment. The cost of Juvederm can range from $400-$3,000 per treatment.
Results
Juvederm is a fast treatment that can be performed in 5-30 minutes depending on the area/s treated. Patients can see results from an injection immediately after a treatment session and can expect results to last up to a year, depending on the specific product used. 
While long-lasting, results are not permanent and require regular treatments to maintain preferred results. Some patients may experience mild side effects, including:
Swelling
Redness or irritation
Slight bruising
Small lump around the injection site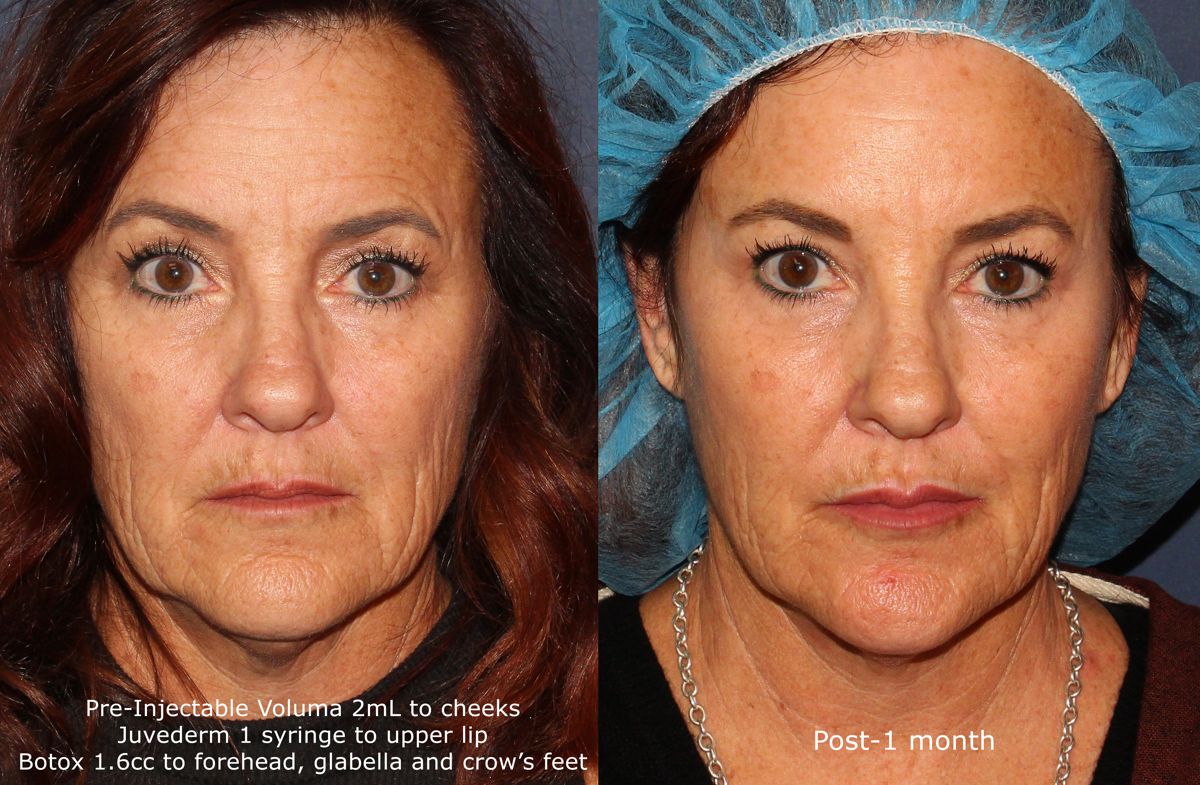 Botox is a quick and nearly painless procedure that can be completed in several minutes. After a treatment, it takes approximately 1-2 weeks to see complete results, although many patients see results sooner. Within two weeks, wrinkles should be significantly reduced without impacting your ability to form natural facial expressions. Results last around 3-4 months and require reoccurring treatment sessions to maintain results.
Schedule a Consultation to Find Out Which one is Right for You
Cosmetic Laser Dermatology has more than 50 lasers and devices and decades of experience. Our board-certified dermatologists have a world-class reputation as innovative and thorough practitioners. By combining advanced procedures and expert knowledge, our dermatologists provide patients with natural and beautiful results without surgery.
Contact us to schedule a consultation and learn more about Juvederm and Botox.