Sun damage and the aging process can have lasting effects on the skin, like hyperpigmentation, which often requires professional treatments. There are solutions available that can help repair some of the damage. Fractional resurfacing is a safe and effective way to improve skin texture and reduce the appearance of brown spots and fine lines. This treatment can make skin appear more youthful and rejuvenated by stimulating collagen production.
Understanding Fractional Resurfacing and How It Works for Hyperpigmentation
Fractional lasers work by heating underlying tissue via micro-channels without damaging the outer layer. This method is different from the ablative laser process, which removes the outermost layers of skin. Delivering gentle heating to the underlying dermal tissue stimulates collagen and elastin production and the skin's natural healing process. Collagen and elastin are crucial components of healthy skin. Collagen is a protein that gives skin structure, while elastin allows the skin to bounce back into shape after facial movements.
As we age, we produce less collagen and elastin, which leads to wrinkles, sagging skin, and other texture issues. Fractional laser skin resurfacing can help stimulate the production of these essential proteins, leading to firmer, smoother skin. The laser energy also targets the melanin in dark spots, causing them to break apart and fade over time. Fractional lasers may require less downtime than ablative lasers since only a portion of the skin and tissue is targeted.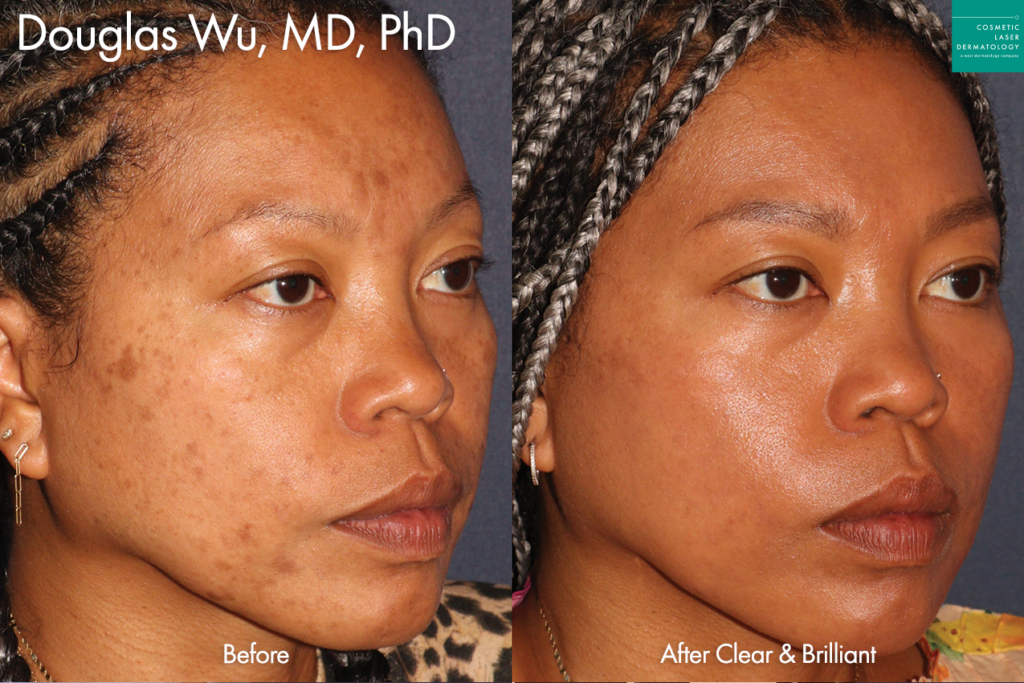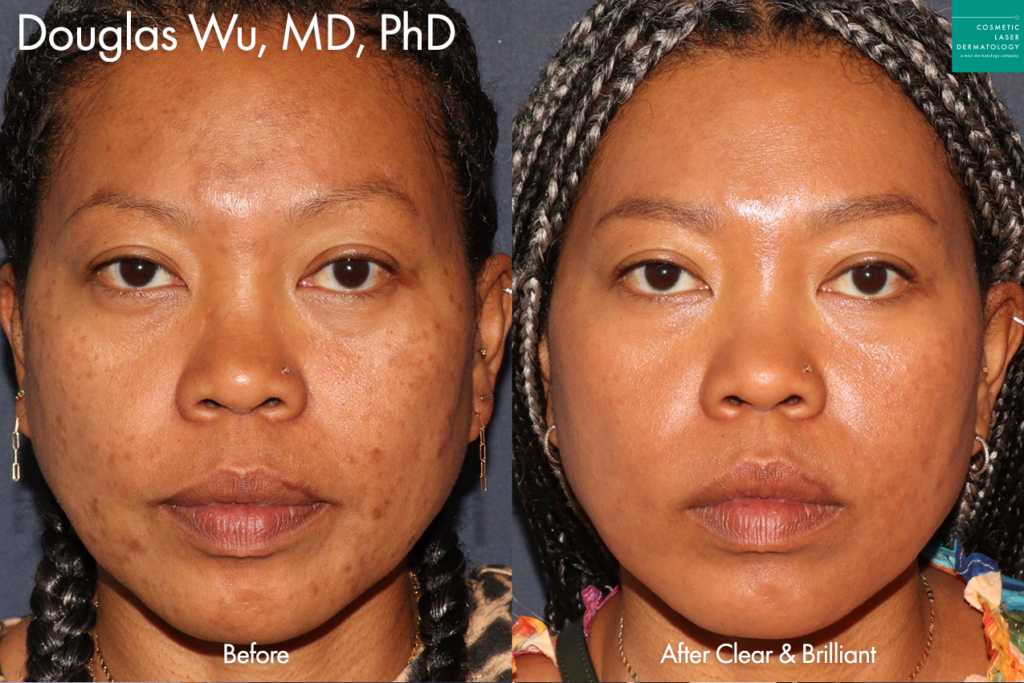 The Benefits of Fractional Resurfacing for Uneven Skin Tone
Fractional resurfacing offers multiple benefits for those seeking to repair sun damage and aging symptoms and improve skin texture. Some of those benefits might include:
Ability to customize the depth of the treatment to the patient's precise needs
Shorter recovery process in many cases
Results develop over time, leading to natural improvement
Can target a variety of skin concerns, including hyperpigmentation
Long-lasting results as collagen and elastin levels increase
Preparing for Treatment: What You Need to Know
There are several CO2 fractional resurfacing options for sun damage, including Cosmetic Laser Dermatology's proprietary treatment, Take10. The treatment was named for its incredible results, taking ten years or more off an appearance. This premier treatment is an innovative alternative to more extensive procedures like a surgical facelift and is only available at our San Diego office.
Take10 targets many concerns, including age spots, sun damage, wrinkles, and skin imperfections. The laser treatment can include the combination of highly effective non-ablative lasers such as Fraxel® re:pair, Active FX™, and Deep FX™ – a fractional CO2 laser resurfacing treatment that can be customized to the precise needs of each patient.
Another option is Clear + Brilliant®, a minimally invasive fractional laser resurfacing treatment that works well on early signs of aging like fine lines and some skin tone concerns. The gentle laser provides noticeable results over time. The PicoWay® Laser can also be configured as a fractional resurfacing laser that uses rapid pulses to provide effective results for hyperpigmentation from sun damage.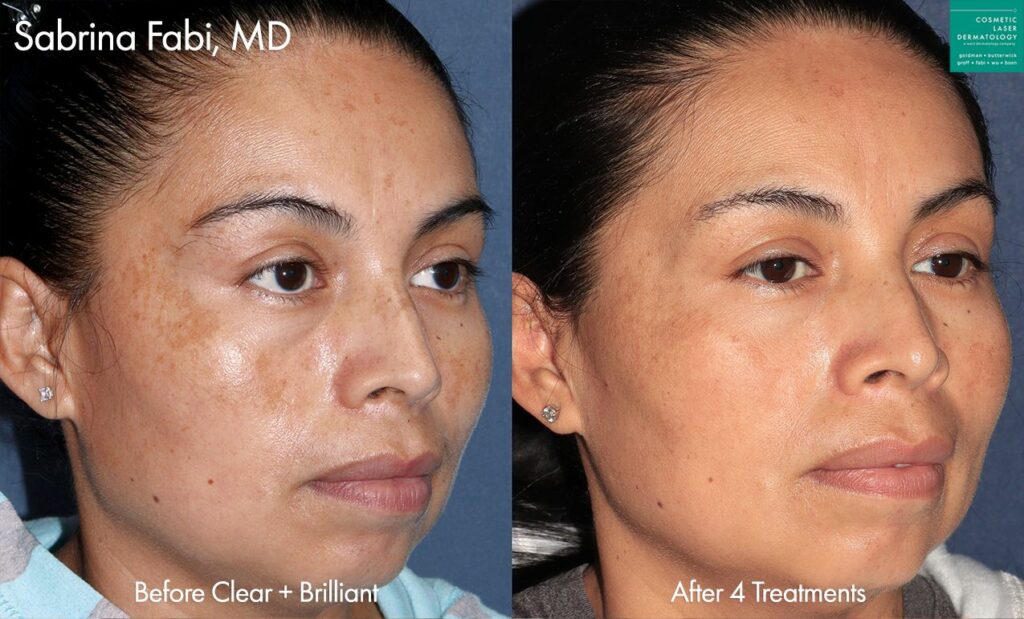 What to Expect During and After Fractional Resurfacing Treatment
Before your treatment, we will thoroughly clean the skin and apply a numbing cream to minimize discomfort. The cream should set for approximately 30-60 minutes before treatment to ensure it absorbs into the skin. When the laser device is applied to your skin, you may feel a warming or snapping sensation as it targets the underlying tissue, but it should be quite tolerable. Some devices have cooling technology to counteract the heat effect.
The entire session typically takes less than an hour, depending on the size of the target area, and you can resume normal activities immediately afterward in most cases.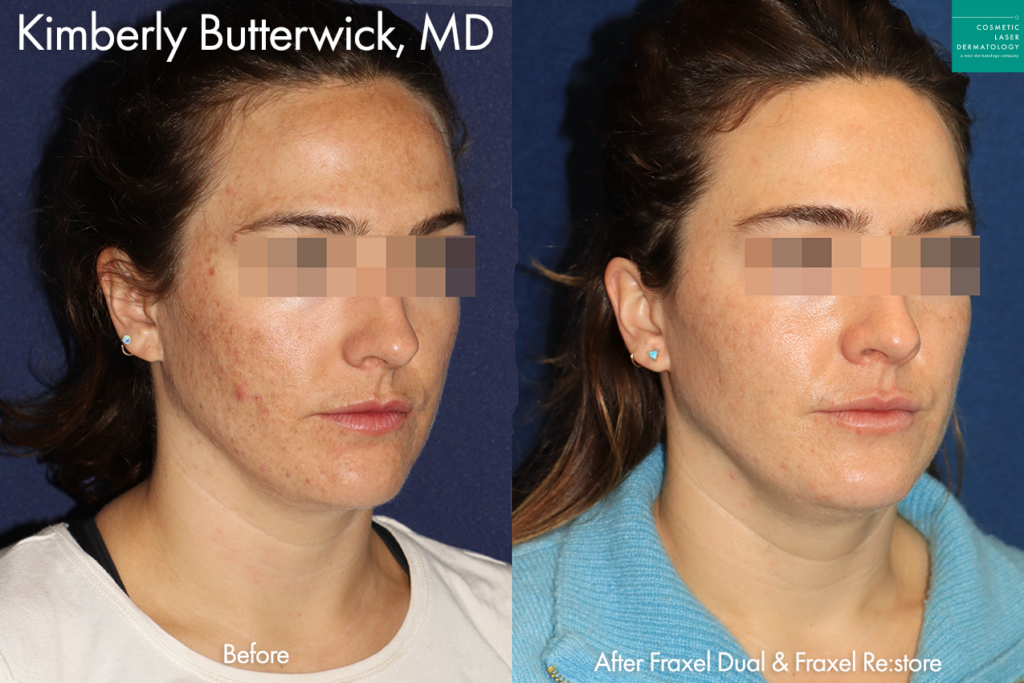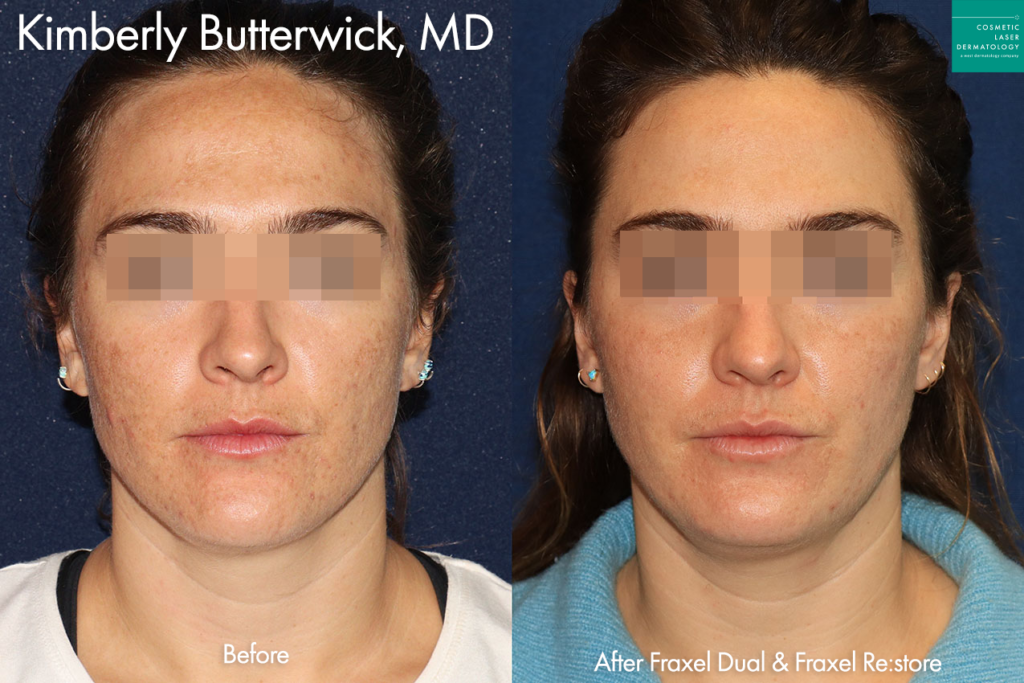 How Many Treatments Are Needed?
Generally, patients with moderate to mild symptoms will see improvement after just one treatment, although results may develop gradually as collagen and elastin levels rise. Multiple treatments may be necessary for patients with more severe concerns to achieve desired results.
Your exact number of treatments will depend on your specific concerns and the desired outcome. It is vital to consult a board-certified dermatologist to determine the best treatment plan for your specific skin concerns.
Maintaining Your Skin After Fractional Resurfacing
Maintaining your skin after your fractional laser skin resurfacing recovery is crucial to ensure the longevity of the treatment's effects. Proper skin care can maximize your results, keeping your skin youthful and healthy. Regular sunscreen use and other sun-blocking methods like a hat and sunglasses are essential to prevent further sun damage. Your dermatologist may also recommend a skincare routine with a cleanser, topical antioxidants, growth factors, and moisturizer to support your anti-aging efforts.
The Importance of Sun Protection
Using fractional laser skin resurfacing to treat sun damage is an effective solution, but it is also important to prevent future damage. Sun damage can accumulate over time and lead to visible signs of aging that may require further treatment. Quality sun protection and avoiding exposure during peak sun hours can protect your skin from harmful rays that can lead to damage or more serious concerns like skin cancer.
Schedule Your Appointment for Fractional Laser Resurfacing for Hyperpigmentation in San Diego Today
Cosmetic Laser Dermatology is proud to be San Diego's #1 destination for beautiful skin for over 35 years. Our board-certified dermatologists are focused on research, innovative treatment combinations, and superior results.
With 80+ treatment options, 60+ laser and light devices, and 5+ proprietary procedures, our board-certified dermatologists can provide natural-looking results for every skin type and concern using treatments backed by science. Contact us to schedule a consultation and learn more about preventing and treating sun damage.