Laser
Showing blog posts from category: Laser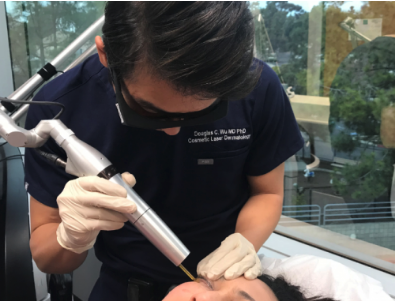 The Role of Laser Technology in TotalTat³ Tattoo Removal
Lasers are the only clinically proven approach to tattoo removal without causing scarring. Lasers like PicoSure, PicoWay, and Q-switched lasers are designed to deliver ultra-short pulses of light energy that effectively shatter ink in a tattoo. At Cosmetic Laser Dermatology, we offer our TotalTat³ procedure, which combines three different lasers to remove tattoos effectively and
- Laser - Skin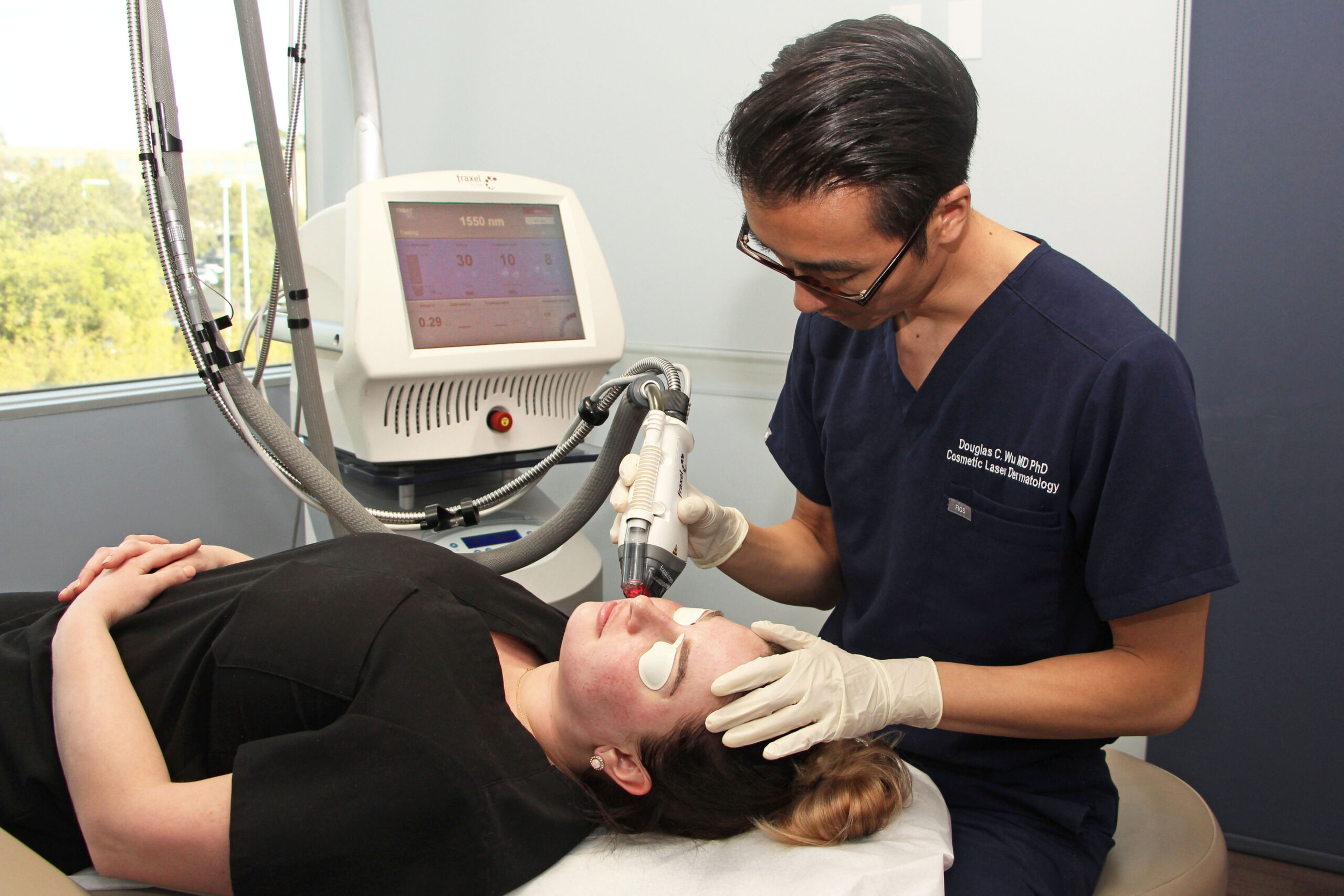 Enhancing Your Natural Beauty with Ablative Laser Resurfacing
Beauty enhancements through dermatology and plastic surgery are the primary way men and women seek to combat signs of aging and other skin conditions. With advancements in technology and medical procedures, countless options are available for those looking to enhance their natural beauty. One option is ablative laser resurfacing. Understanding Ablative Laser Resurfacing: Procedure and
- Aesthetics - Anti-Aging - Laser - Skin Texture - Skin Tightening - Sun Damage & Brown Spots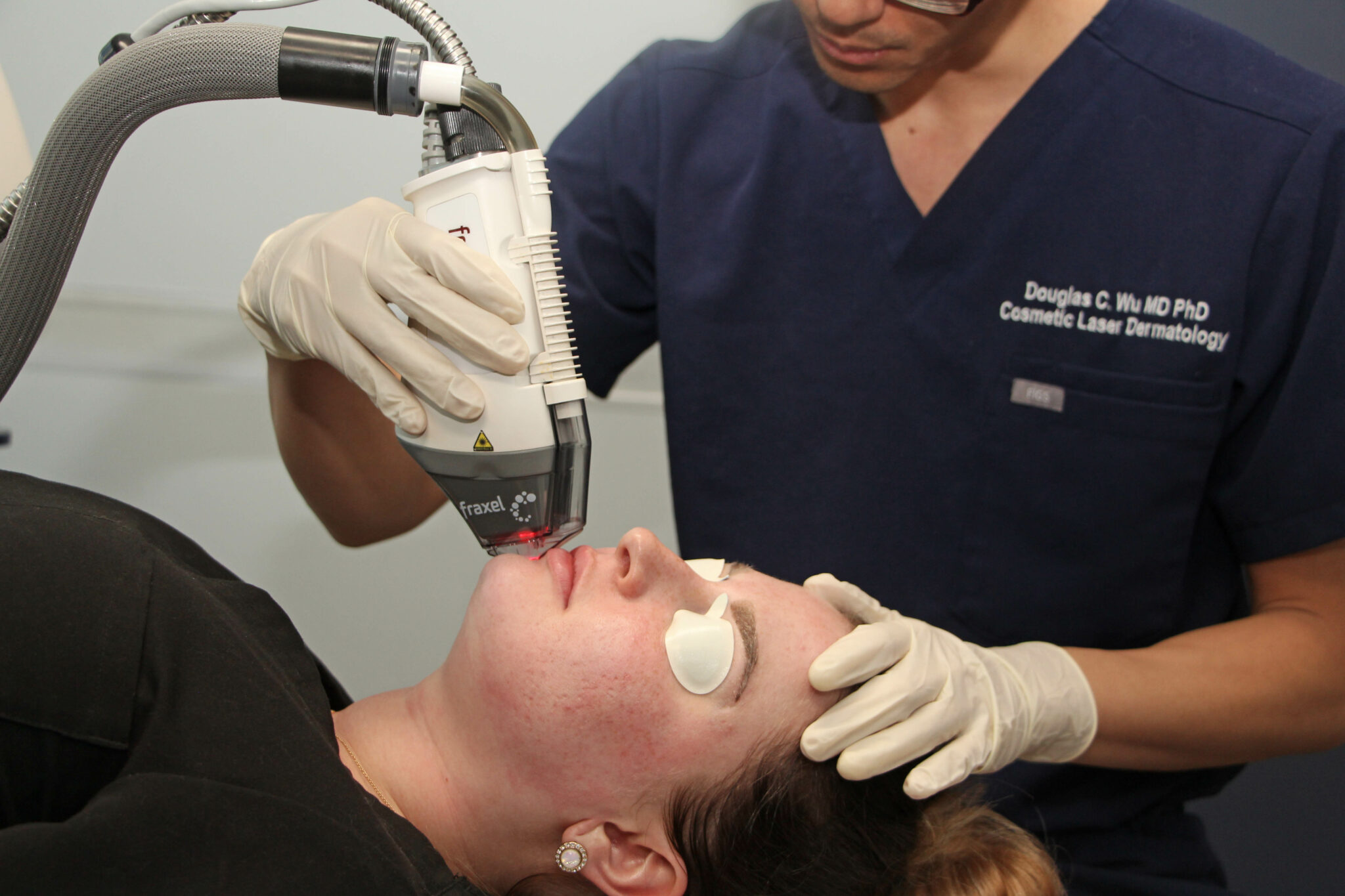 Ablative Laser Resurfacing vs. Non-Ablative Laser Treatments: Choosing the Right Option for You
Although both ablative and non-ablative laser treatments are effective tools for skin rejuvenation, they work differently to address skin concerns. You must know how each treatment works before making a commitment to one laser to achieve the results you desire. Here's a quick guide showcasing ablative vs. non-ablative laser treatments: Understanding Ablative and Non-Ablative Laser
- Aesthetics - Fine Lines & Wrinkles - Laser - Skin Tightening - Sun Damage & Brown Spots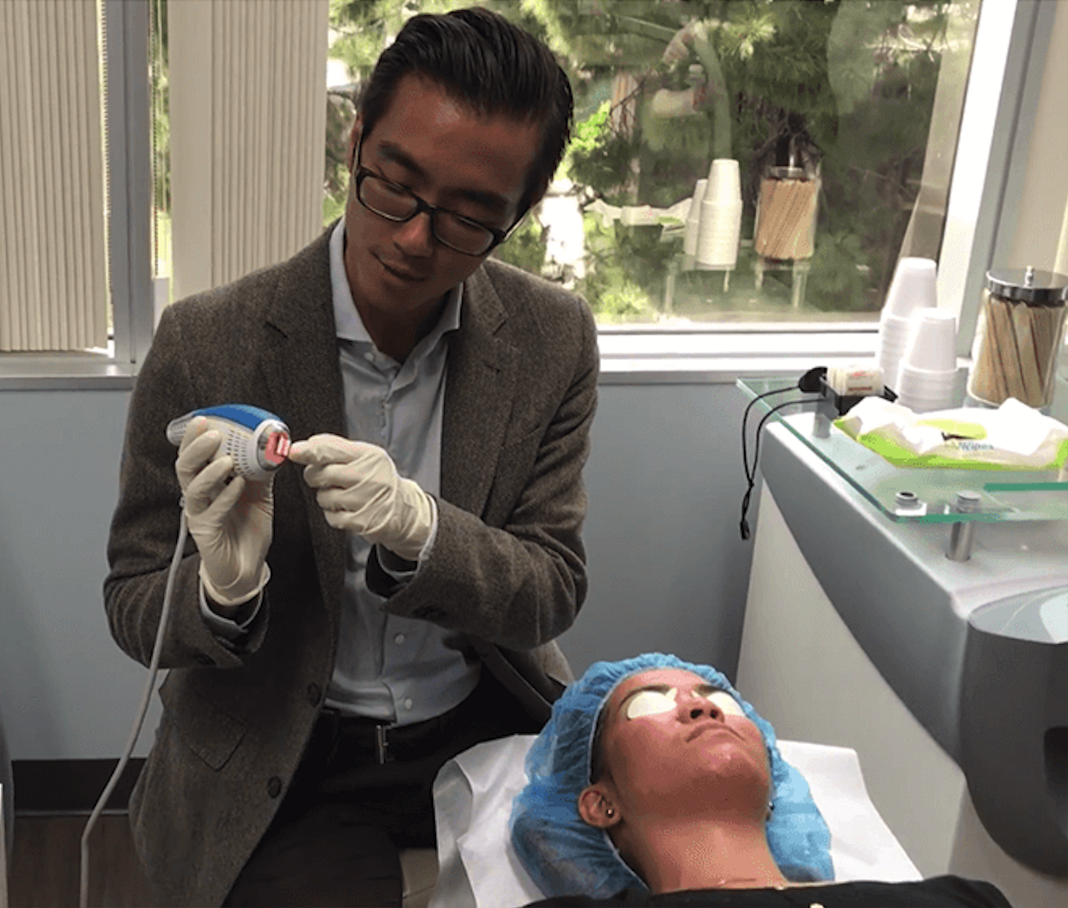 Understanding the Benefits of Fractional Resurfacing for Acne Scars
Advancements in laser fractional resurfacing have made acne scar improvement more effective with its ability to treat scars without damaging surrounding skin and tissue. This procedure has become a top choice for patients looking to reduce the appearance of unsightly acne scarring with minimal discomfort and downtime. How Does Fractional Resurfacing Treat Acne Scars? As
- Laser - RF Microneedling - Scars - Skin - Skin Texture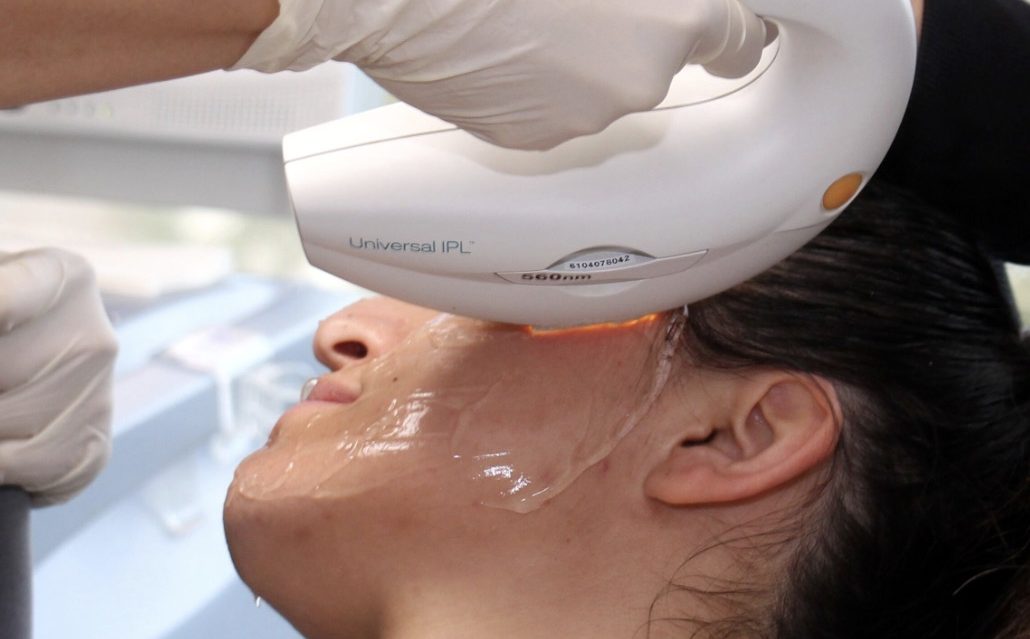 What to Expect Before, During, and After IPL Photofacial Treatment
Sun exposure, age, and other skin conditions, such as rosacea or spider veins, produce skin discoloration that may be challenging to treat with standard over-the-counter remedies. IPL (intense pulsed light) photofacial treatment is a safe, non-invasive cosmetic procedure used to treat common skin conditions, providing a rejuvenated appearance and removing sun spots. The procedure is
- Anti-Aging - Fine Lines & Wrinkles - Laser - Neck/Chest - Sun Damage & Brown Spots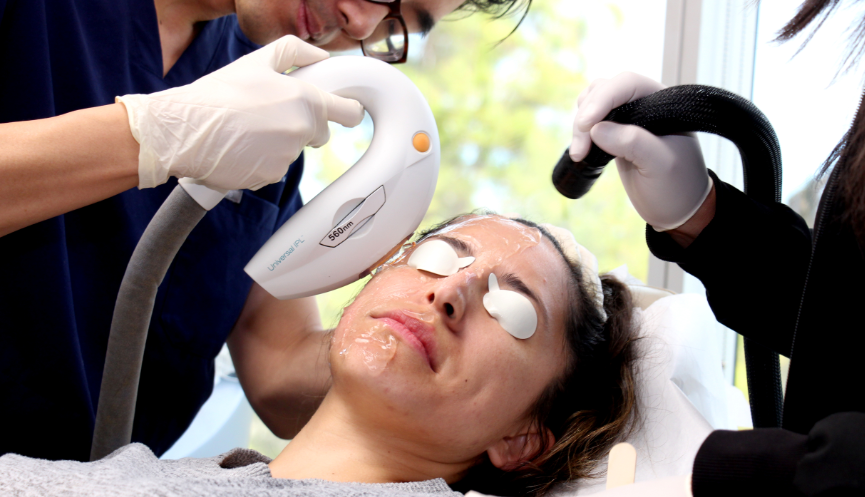 Non-Ablative Laser Resurfacing for Sun Damage: How It Can Help Repair Your Skin
Sun exposure can damage the skin and cause premature signs of aging, such as wrinkles, sunspots, and hyperpigmentation. To repair sun damage, many patients turn to non-surgical procedures like non-ablative laser resurfacing to rejuvenate the skin with minimal downtime. How Non-Ablative Laser Resurfacing Works to Repair Sun-Damaged Skin Non-ablative laser resurfacing works by creating heat
- Anti-Aging - Laser - RF Microneedling - Sun Damage & Brown Spots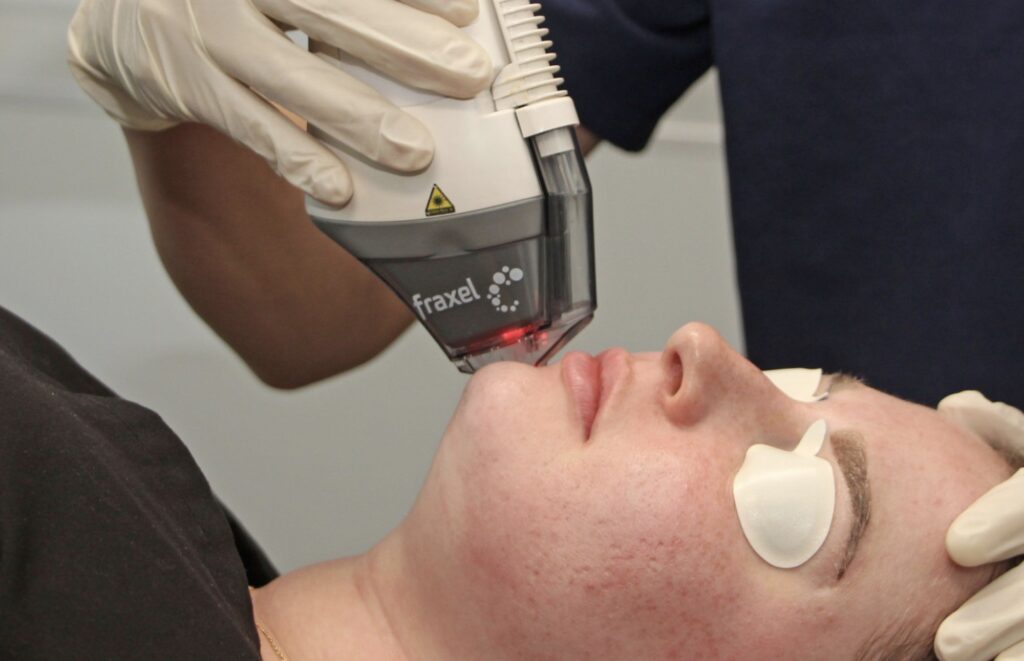 Fractional Resurfacing for Hyperpigmentation: A Solution for Uneven Skin Tone
Sun damage and the aging process can have lasting effects on the skin, like hyperpigmentation, which often requires professional treatments. There are solutions available that can help repair some of the damage. Fractional resurfacing is a safe and effective way to improve skin texture and reduce the appearance of brown spots and fine lines. This
- Laser - Skin - Skin Texture - Sun Damage & Brown Spots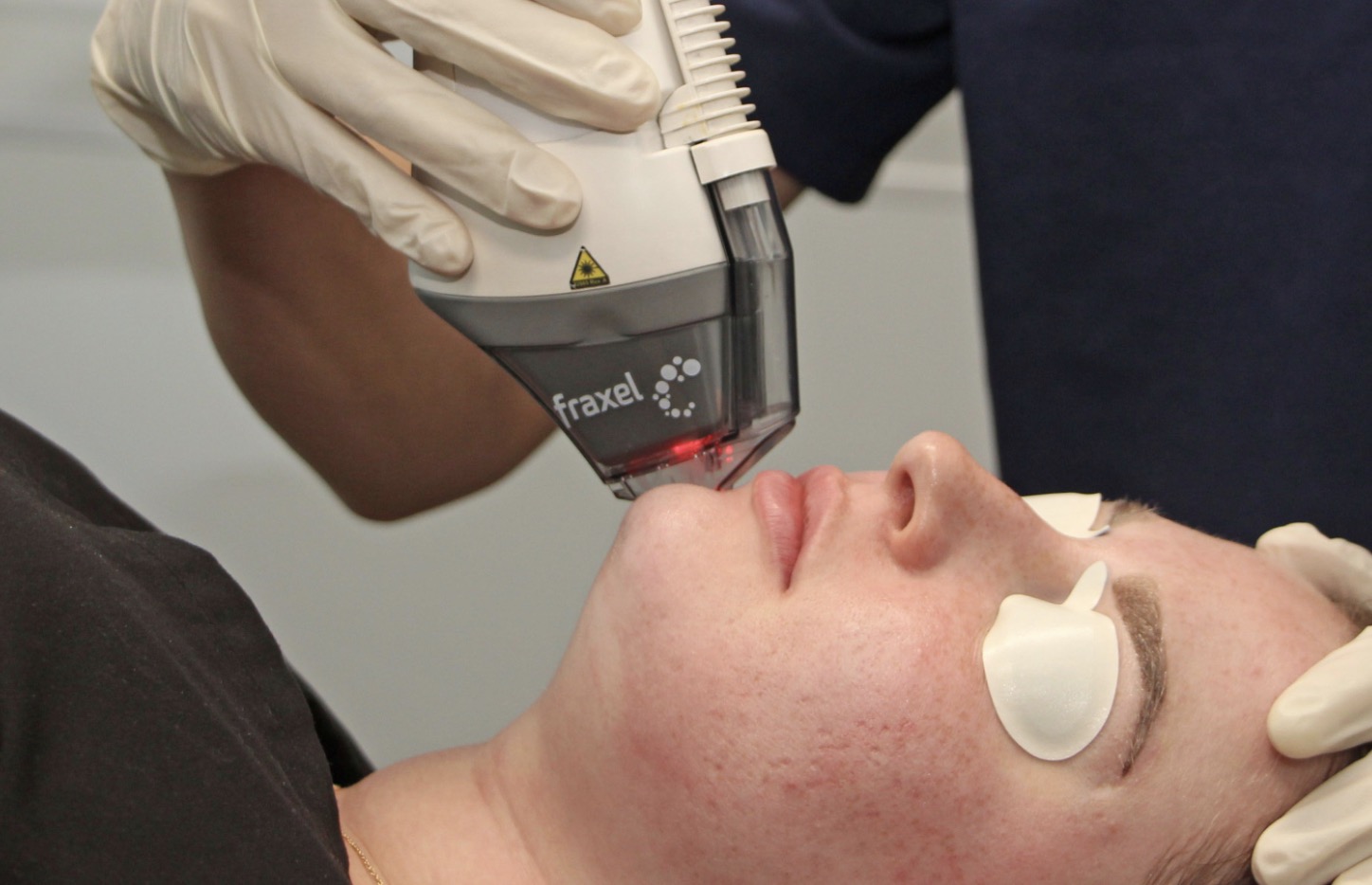 What Are the Options for Deep Facial Wrinkles?
Deep facial wrinkles are a natural part of the aging process but can also occur due to other factors. Fortunately, innovative treatments like Fraxel lasers and laser resurfacing can transform the skin and reduce deep facial wrinkles. What Causes Deep Facial Wrinkles? Deep facial wrinkles are caused by a combination of factors. Aging, genetics, environmental
- Laser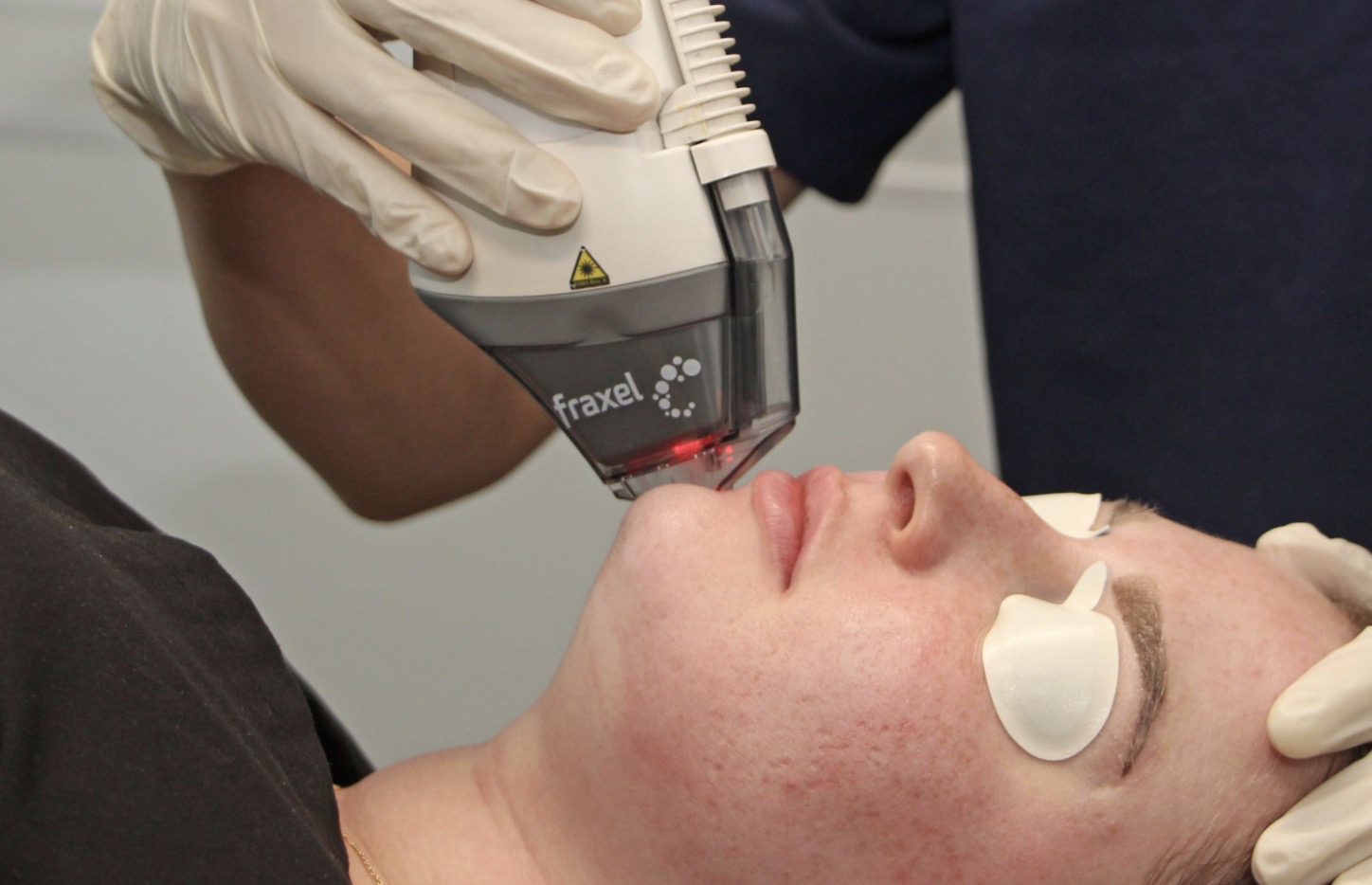 5 Benefits of Fractional Lasers for Skin Resurfacing
Fractional resurfacing is a safe and effective, non-invasive treatment that creates micro-channels in the skin to stimulate the body's natural healing processes. Over time, skin becomes smoother and more youthful from the inside out. Fractional laser skin resurfacing offers a myriad of benefits for the right patient. Fractional Resurfacing Stimulates Collagen and Elastic Fiber Production
- Anti-Aging - Fine Lines & Wrinkles - Laser - Skin Texture - Sun Damage & Brown Spots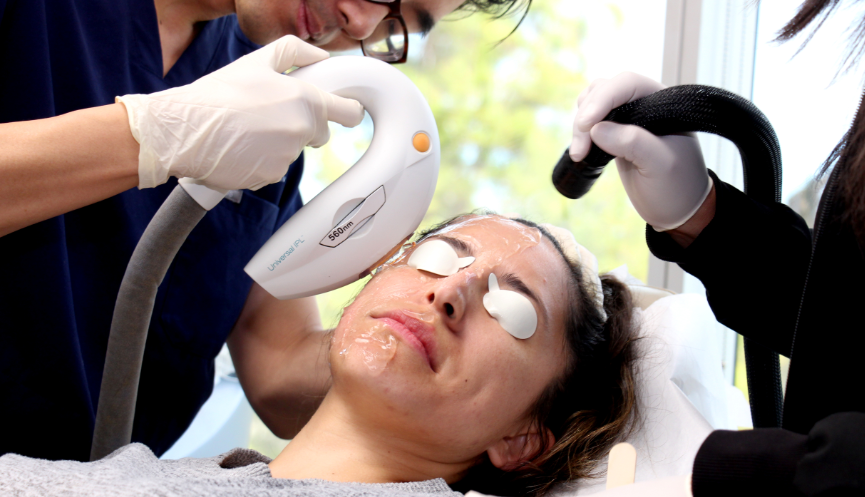 Am I a Good Candidate for IPL Photofacial?
IPL photofacial is effective for all skin types, but results may vary for each person. Some skin tones are more suitable for the treatment and experience maximum benefits. Darker and tan skin tones may have a risk for temporary pigment changes from this treatment. It is essential to always choose an experienced, board-certified dermatologist for
- Anti-Aging - Laser - Rosacea & Red Spots - Sun Damage & Brown Spots