Summer is finally here, and with it comes a busy schedule of beach days, pool parties, and reunions. Don't let seasonal social activities catch you off guard or keep you from looking your best. Cosmetic Laser Dermatology offers many quick treatments that are just the ticket for fresh, beautiful skin all summer long.
Our board-certified dermatologists and expert team members are committed to helping you discover the best version of yourself every season of the year. With more than 50 laser, light, and energy devices, as well as a full menu of injectable and aesthetic treatments, you can rest assured we have the experience and the expertise to refresh your look with treatments customized to your precise needs and goals. 
Aesthetic Treatments Pamper and Treat
Your best face begins with our expert medical aesthetician Farzaneh Momeni-Salami. Farzaneh brings more than 30 years of experience to the treatment table, ensuring her patients receive the highest quality of care and the best possible results with every procedure. Some of her top summer aesthetician treatments include: 
Exfoliate and Hydrate with Our JetPeel
Our JetPeel is one of our newest treatment options, combining the rejuvenating benefits of a peel and facial in a single, powerful procedure. The JetPeel resembles a miniature, painless pressure wash for the face, exfoliating and infusing vital nutrients into the skin to produce a healthy glow and minimize early aging symptoms. This procedure actually works deep enough into the dermal tissue to promote additional collagen production without breaking the skin. 
The JetPeel is a comfortable treatment that involves three basic steps:
Jet Lymphatic Drainage – cleanses, exfoliates, and oxygenates the skin 

Jet Exfoliation – exfoliating ingredients like glycolic acid produce a skin peel

Jet Infusion – serums containing vital ingredients are infused into the dermal tissue
There is no downtime after the JetPeel, and you can see results when you leave our office. Regular treatment sessions can keep your skin in top condition throughout the season.
HydraFacial: Five Steps to More Beautiful Skin
The multi-step technology of the HydraFacial produces a multitude of benefits for the skin:
Deep-cleans pores

Gently exfoliates and resurfaces skin

Removes blackheads and whiteheads

Hydrates skin

Improves the tone and texture of the skin 
The HydraFacial is a comfortable, pampering treatment that is safe for any skin type and tone. Like the JetPeel, you can schedule regular HydraFacial visits with Farzaneh throughout the season so you are always ready to put your best face forward at summer events.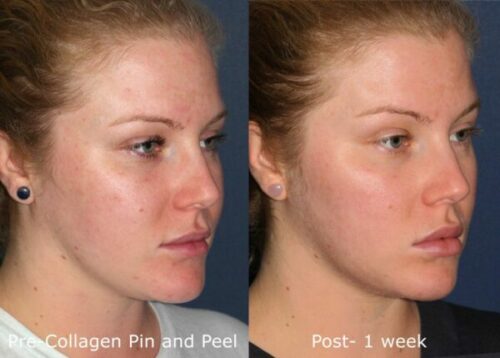 Why Chemical Peels Never Go Out of Style
When it comes to keeping your skin in top form, the old standby treatments are often the best. There is a reason chemical peels never go out of style—they are highly customizable and they can produce outstanding results for the right patient. Farzaneh offers the following options to her patients, depending on the level of correction and enhancement they want: 
Superficial peels focus on the epidermis (the outermost layer of skin)

Medium peels penetrate to the upper layer of dermis for more noticeable improvement

Deep peels work into the deeper layers of tissue for superior results 
Superficial peels are a quick way to spruce up the skin before a big event. Medium peels offer more improvement, but should be scheduled ahead of time to ensure the face is fully healed. Deep peels require 1-2 weeks of downtime, but produce results that are both dramatic and long-lasting. Keep in mind that you should keep your skin out of the sun after a medium or deep peel, so be sure to plan your treatment accordingly.
Boost Your Collagen with Microneedling
Microneedling rejuvenates the skin at a cellular level, for a naturally refreshed appearance. Tiny needles penetrate the skin to create micro-injuries, which stimulate the body's natural healing response. The body begins to produce more collagen, which smooths and rejuvenates the skin from the inside out. Results improve in the days and weeks following the procedure. 
Microneedling is a comfortable procedure that does not require any downtime afterward. At our medical spa, we can also combine standard microneedling with radiofrequency microneedling for more significant concerns. RF energy heats the lower dermal tissue to boost collagen levels higher for improvement that is more dramatic and long-lasting.
Injectable Treatments Smooth and Rejuvenate
Injectable treatments are another option for minimizing aging symptoms and rejuvenating the appearance for those summer gatherings. Our board-certified dermatologists offer a wide range of fillers and neuromodulators at our San Diego office and perform all treatments themselves to ensure the best possible results. Whether you are looking to smooth away a pesky wrinkle or restore some volume in strategic locations, injectable treatments might be the right choice for you.
Just Relax with a Neuromodulator Treatment
Neuromodulators are injectables that smooth away some types of wrinkles by relaxing the muscles that form them. These products target "dynamic" wrinkles, which are lines that form when you make certain facial expressions. By reducing muscle movement, we can minimize the resulting wrinkle without compromising your ability to make natural facial expressions. We offer a full menu of neuromodulators at our San Diego medical spa, including Botox® Cosmetic, Dysport®, Xeomin®, and Jueveau®. 
Neuromodulators work best on the following facial lines: 
Horizontal forehead creases 

Vertical lines between the eyebrows (known as glabellar or frown lines, or the 11s)

Fine lines

in the outer corners of the eyes (crow's feet)
These products can also treat a gummy smile or square jawline. Results take about 2 weeks to develop and typically last 3-4 months. With expertise and experience in working with neuromodulators, our team of physicians can help you achieve an excellent result in just a few minutes of treatment time. 
Plump and Pretty: Dermal Fillers Tailored for You
Dermal fillers are another injectable treatment that is perfect for summer rejuvenation. Quick, comfortable treatments and nearly instant results make these the perfect choice for improving the appearance before any event. Our dermatologists inject dermal fillers into the underlying dermal tissue, where they provide support to smooth away some facial creases or restore volume and definition to areas like the cheeks and jawline. Like neuromodulators, our dermatologists perform all dermal filler treatments so patients can rest assured they are in the best hands. 
Benefits of dermal fillers include:
Smooth away lines around the nose, mouth, and chin

Restore volume and definition in the midface

Rejuvenate the area under the eyes

Plump up the lips

and reduce lines above the upper lip

Address early skin laxity along the jawline 
Treatments are quick and results are typically evident right away. Improvements may last 6-12 months or even longer, depending on the filler used and the area treated. To learn more about dermal fillers, please visit fda.gov.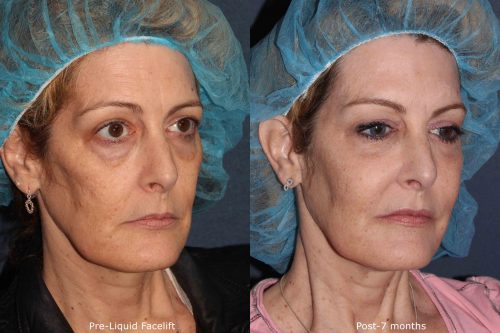 Combination Treatments at Our Medical Spa for the Best Results
If you are looking for more comprehensive results than a single treatment can offer, don't stop at just one procedure. We are experts at creating customized treatment plans that include a combination of treatments specifically designed for your unique concerns and goals. Whether you undergo a few neuromodulator injections after your JetPeel or HydraFacial, or combine dermal fillers and neuromodulators for a liquid facelift, we will ensure you get the results you want with the customized procedures you need. 
Treat Your Skin to Our Superior Care and Results
Summer has arrived, but it is not too late to up your game with quick treatments that offer beautiful results. To learn more about any of these procedures or our current promotions, contact Cosmetic Laser Dermatology today.