If you're considering laser scar removal treatment, the cost is probably a factor. The cost of treatment will vary based on where you have your procedure, the type of laser or lasers or other injectable treatments used, and the experience and expertise of your provider. Since this procedure can have a profound impact on your appearance and your self-confidence, it is also important to weigh the benefits against the cost to see the true value of your decision. 
What Is the Average Cost of Laser Scar Removal Treatments?
In general, the average cost for laser scar removal in San Diego can range from a thousand to a few thousand dollars per session. In many cases, more than one treatment may be needed to achieve an optimal outcome. Since laser scar removal treatments are considered cosmetic and elective procedures, your insurance is unlikely to cover the cost.
Do Laser Scar Removal Treatments Vary in Price?
Laser scar removal costs vary because each patient's scar is different, and each treatment plan is unique. Since price varies based on a myriad of factors, it is important to consult with your physician to get an accurate idea of what your procedure will cost.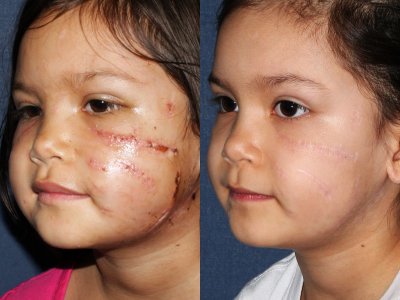 What Are Some of the Factors That Can Affect the Cost of Laser Scar Removal Treatments?
How much laser scar removal will cost depends on the following factors:
The type, size, and number of the scars – These factors play an essential role in determining the modality of treatment, as well as the number of sessions required.
The depth or elevation of the scar – Scars that are more severe or those that penetrate the deeper skin layers may need more sessions or a combination of lasers to produce the best results.
The type of scar – Different types of scars may also require a combination of laser devices, therapeutic injections, and/or multiple treatment sessions.
The skill and experience of the practitioner – A qualified and trained board-certified dermatologist with more experience using laser devices may charge more, but will also ensure the safest, most effective procedures.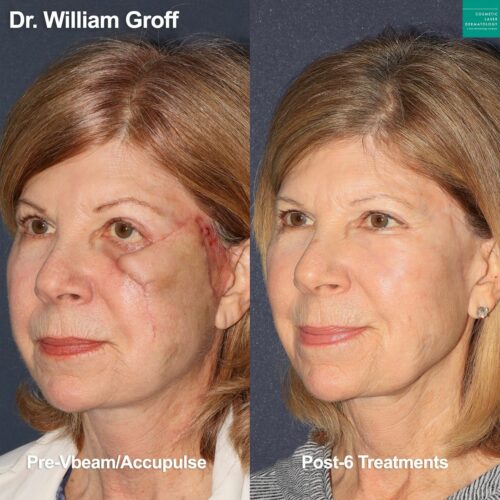 How to Find a Medical Clinic That Offers Affordable Laser Scar Removal Treatments
When choosing laser scar removal treatment near you, do your research. Take time to get referrals from family, friends, or your primary care doctor. In addition, reading reviews will provide insight into how a physician interacts with and treats patients. These reviews will also reveal a patient's experience with scheduling appointments, the friendliness of staff, the effectiveness of treatments, as well as costs. 
Don't hesitate to call clinics, ask questions, and schedule consultations. Meeting potential treatment providers is the best way to find the best laser scar removal treatments in your area.
Ready to Book a Laser Scar Removal Treatment? Contact Cosmetic Laser Dermatology in San Diego Today!
Don't let unwanted scars impact your appearance or your self-esteem. Our 7 board-certified dermatologists in our San Diego office offer more than 125 years of combined experience and will be more than happy to personalize the right scar removal treatment plan for you. With more than 60 laser and energy devices, we are uniquely equipped to precisely customize your treatment to produce the best possible results. To see how we can help you, contact Cosmetic Laser Dermatology in San Diego to schedule a consultation.
Next, find out how RF microneedling can treat some types of scars and other imperfections here.