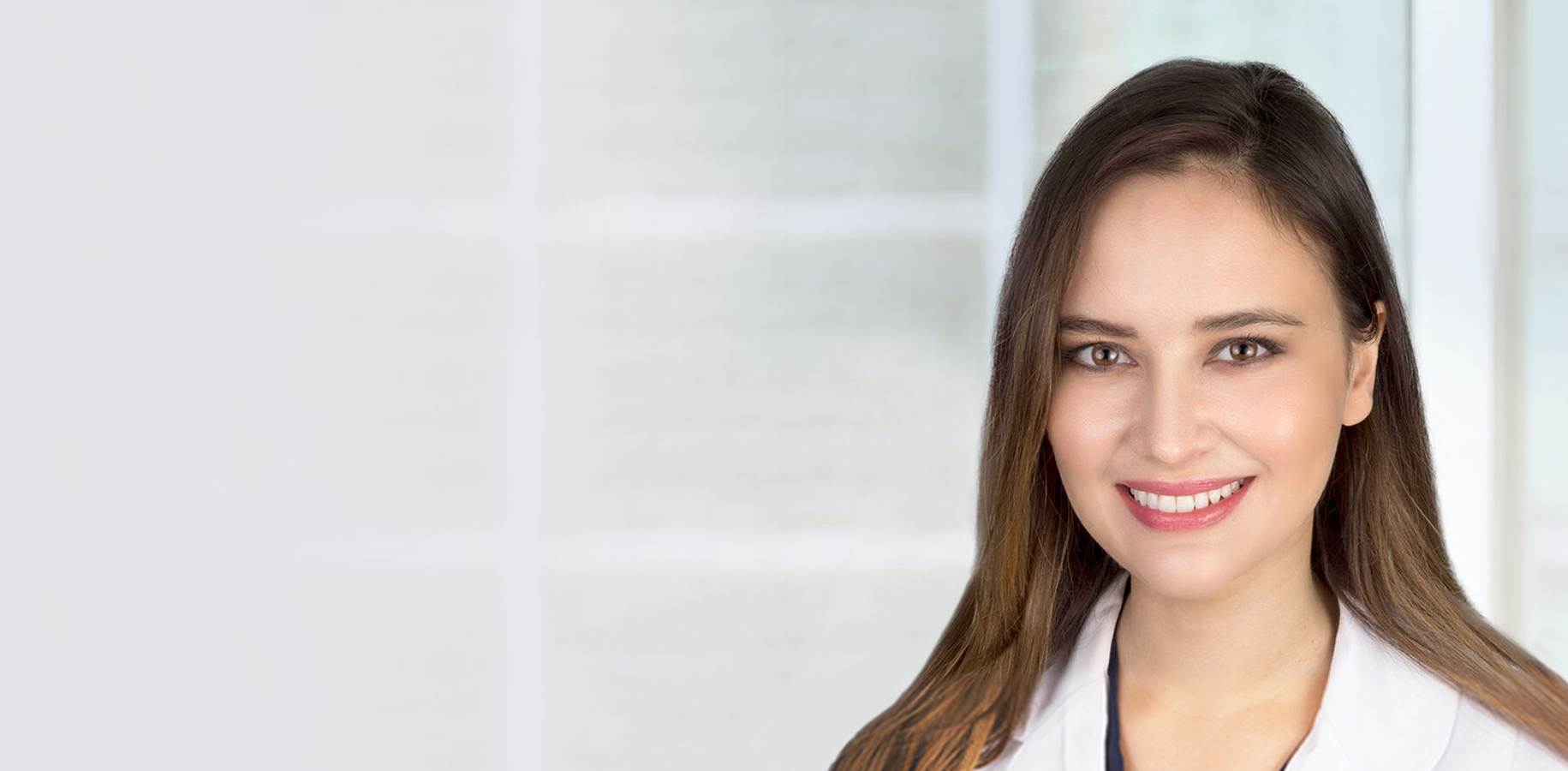 Monica Boen, MD
San Diego's Physician of Exceptional Excellence
Dermatology Mentor for Dermatology Students
Fellow of ASDS, AAD, and More
"My goal is to deliver natural aesthetic results through minimally invasive cosmetic treatments with a focus on patient relationships, inclusivity, and comprehensive care for diverse skin types. I am committed to making aesthetic treatments accessible and making patients feel more confident in their own skin."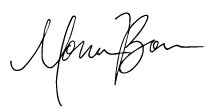 Schedule With Dr. Boen
Monica Boen, MD
San Diego's Physician of Exceptional Excellence
Dermatology Mentor for Dermatology Students
Fellow of ASDS, AAD, and More
Passionate About Innovation in Cosmetic Dermatology
Treating All Skin Types:
Dr. Boen has a multicultural background, Polish and Chinese, and is passionate about treating all skin types.
Dedicated Dermatologist:
Actively a Fellow of the American Academy of Dermatology, American Society for Dermatologic Surgery, American Society for Laser Medicine and Surgery, and Women's Dermatology Society.
Multi-Lingual Provider:
Speaks fluent Polish and is conversational in Spanish and French.
Drawn to science at an early age, Dr. Boen chose dermatology because it blended her love for the breadth of the specialty with her desire to help people. Understanding that treating someone's skin disease can impact their quality of life is the foundation of Dr. Boen's relationship with each of her patients.
Dr. Boen grew up in Chicago, Illinois, and attended Northwestern University, where she graduated with a double degree in Biology and International Studies. She completed her medical degree at Northwestern University's Feinberg School of Medicine. During medical school, Dr. Boen pursued her interest in global health and did medical rotations in South Africa and France.

Dr. Boen attended the University of Illinois at Chicago for dermatology training, where she served as chief resident. Further cosmetic surgery training included the completion of a fellowship through the American Society for Dermatologic Surgery.
Dr. Boen speaks at many national and international meetings about the latest innovations in aesthetic dermatology, and is actively involved in many research studies in this field.
Dr. Boen is a fellow of the following organizations:
American Academy of Dermatology
American Society for Dermatologic Surgery
American Society for Laser Medicine and Surgery
Women's Dermatology Society
Awards, Honors, & Scholarships
San Diego's Physicians of Exceptional Excellence, San Diego County Medical Society 2023 Top Doctors
Women's Dermatologic Society Young Physician Spotlight: December 2019
RISING DERM STARS® Award Winner & Conference Presenter, Winter Clinical Conference 2018, Maui, Hawaii
AAD International Travel Grant Award: July 2015, Attended and presented an abstract at the Annual Meeting of the British Association of Dermatology in Manchester, United Kingdom
Burton Scholar Recipient: 2008-2013, Scholarship to attend Northwestern University School of Medicine
The Proof Is In The Results
No Other Practice Can Match Our Before/After Photos. All WithOUT Surgery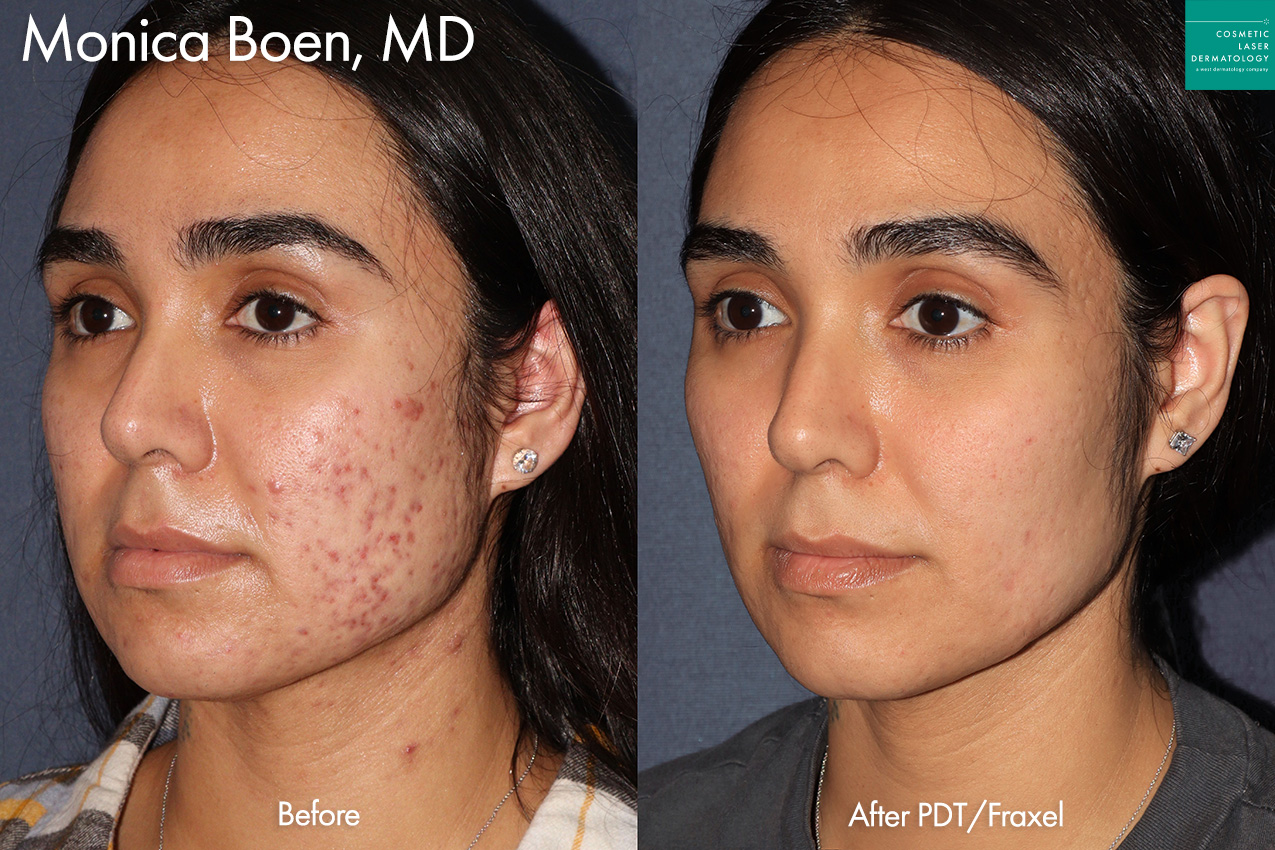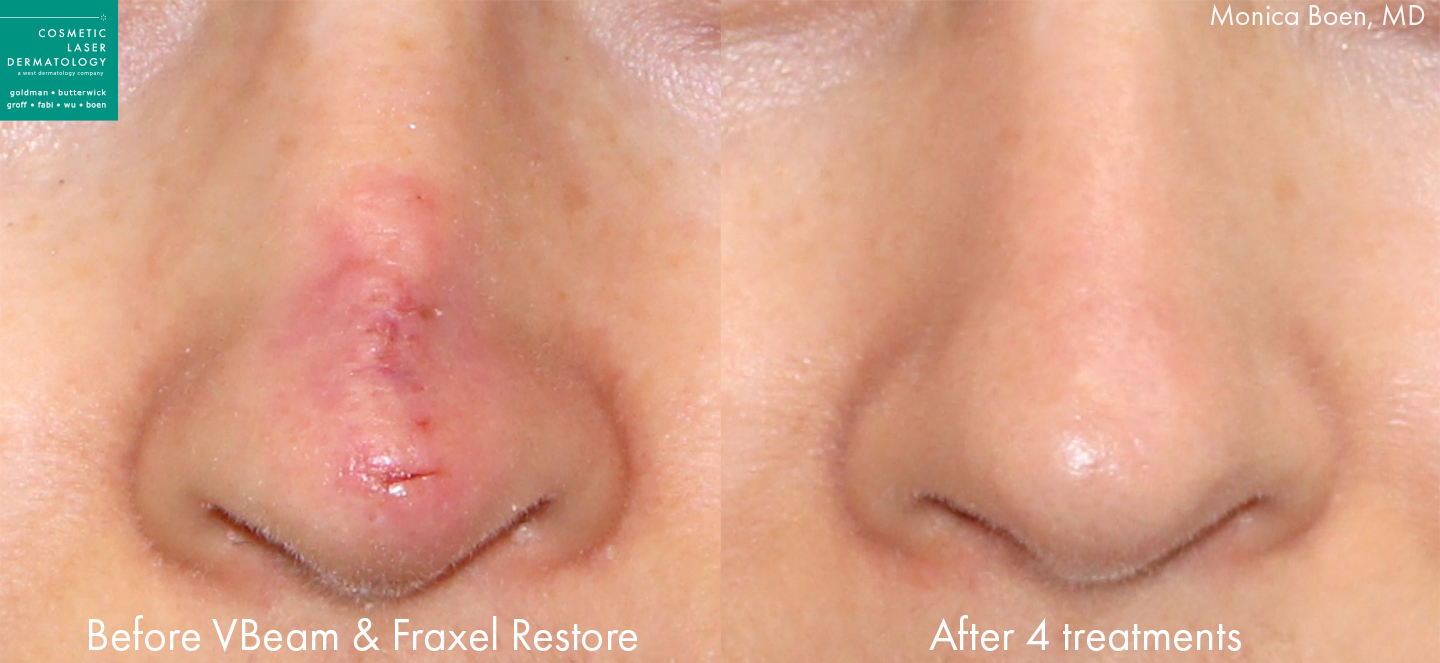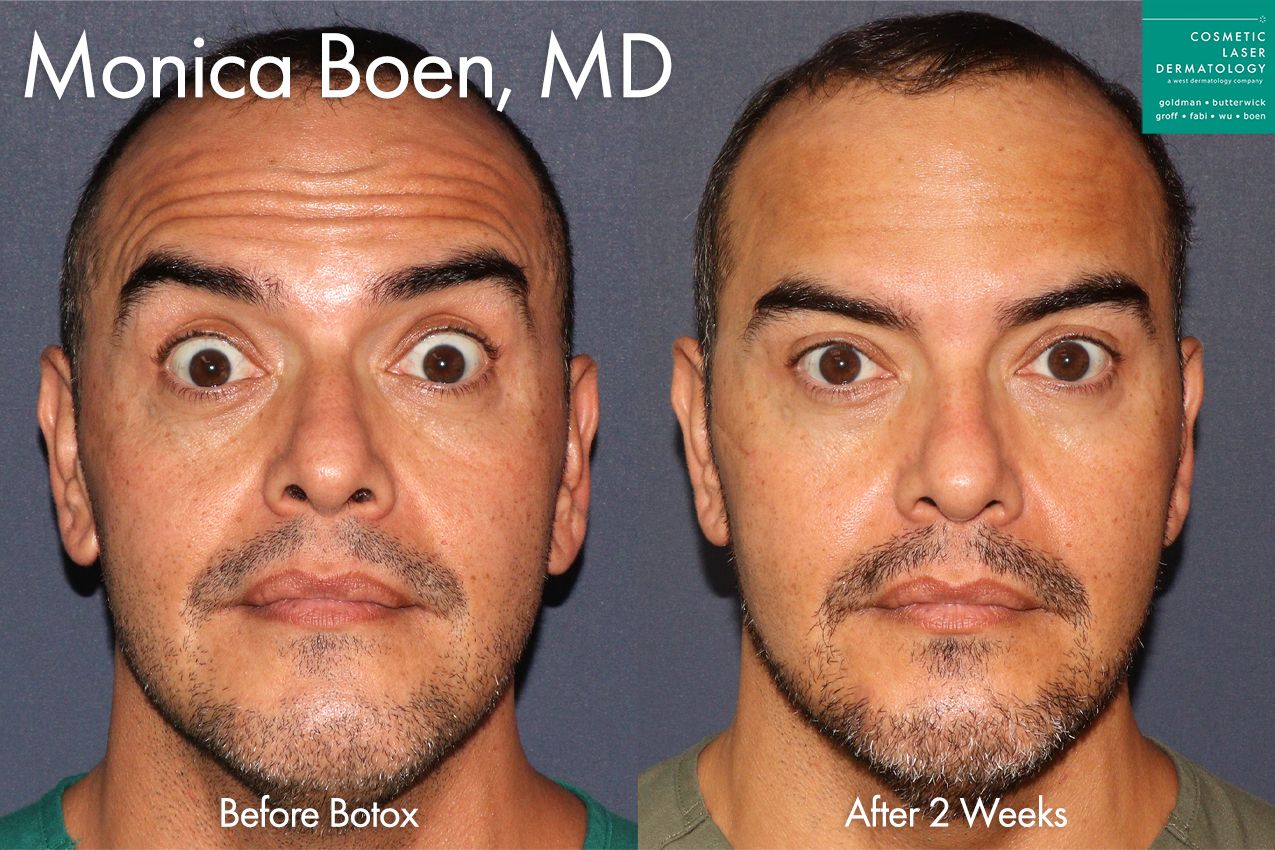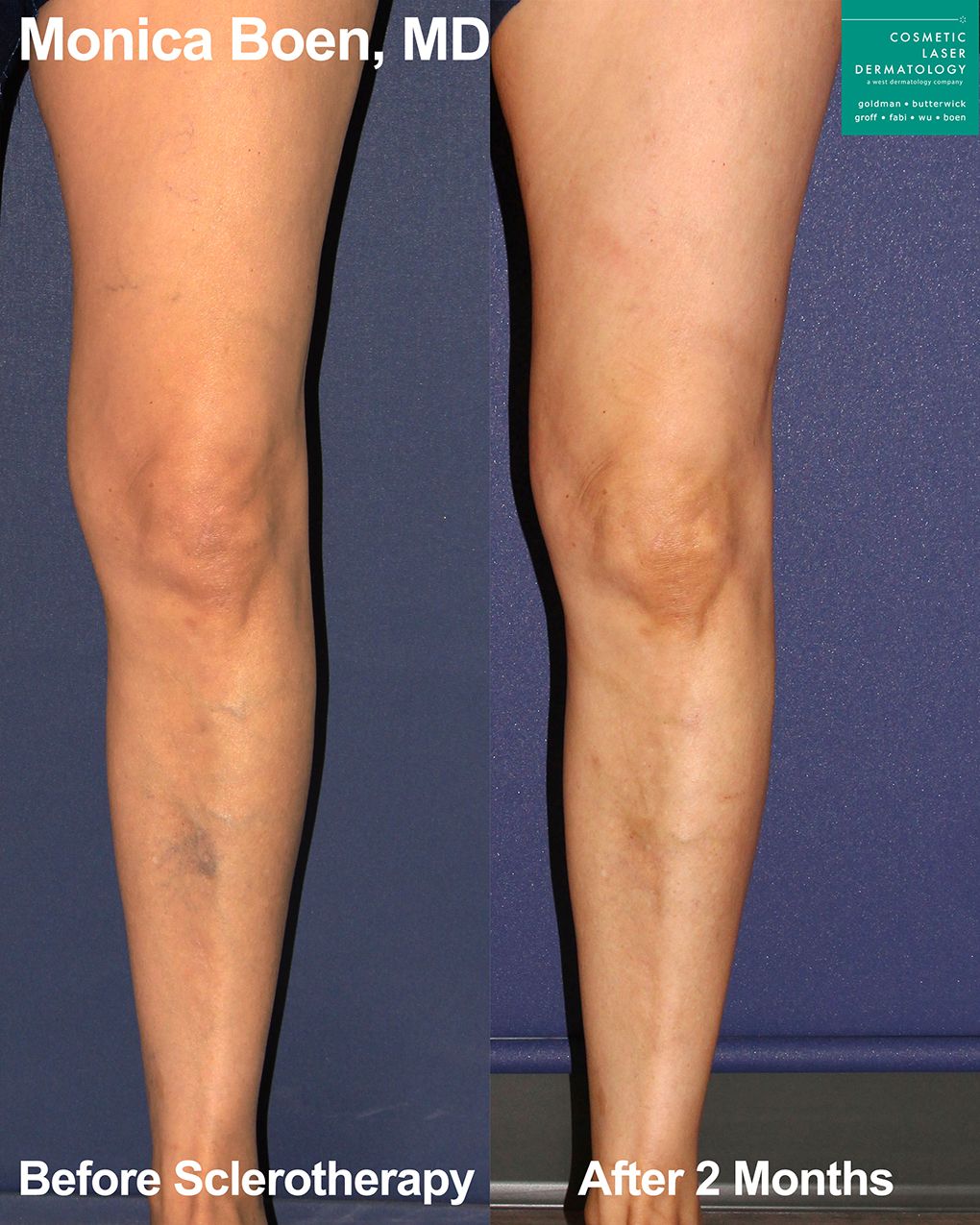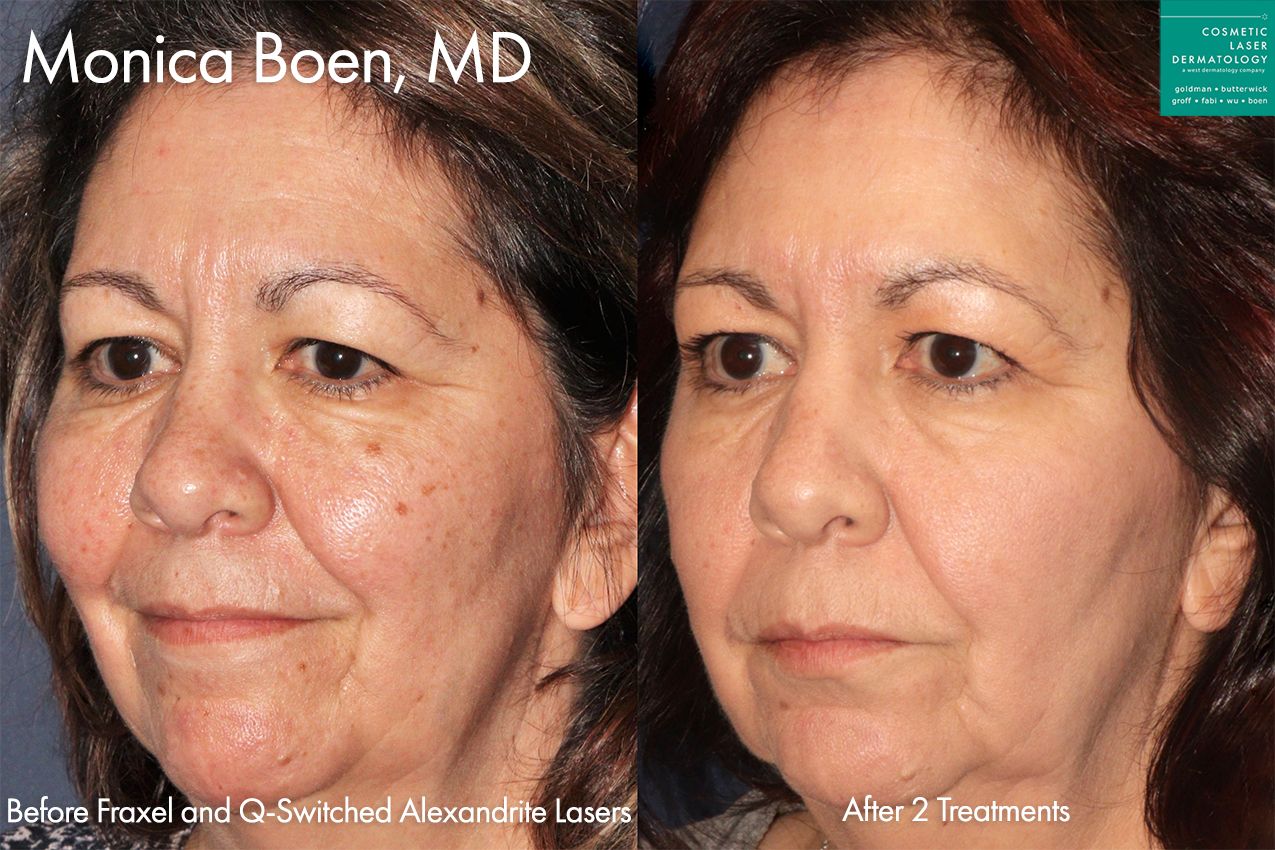 "I fly from Phoenix to see Dr. Boen. She is just the best. Everyone in this office is friendly and receptive. I enjoy my visits and have recommended Cosmetic Laser Dermatology to people who comment on how nice my face looks. 😊"
"Mayra, Veronica and Dr. Boen made my first experience very easy and straight forward. I had nerves coming in but all three were friendly, supportive and understanding. I'll be back and happy to recommend for others"
"Dr Monica Boen is a master with filler and lasers. She does a good job of keeping a "natural" look, is patient and gentle!"
"Dr Boen is extremely professional, conservative and careful with her recommendations and such a nice human being as well. I highly recommend her ❤️"
"Dr. Boen is an amazing doctor who is patient and great at what she does. She listens to her patients, takes her time, and understands any apprehension you may have. I would highly recommend her and the practice overall."
Volunteer:
ASDS Free Skin Cancer Screenings
AAD Skin Cancer Awareness
Dermatology mentorship for medical students
University of Illinois College of Medicine Mentor's Program
In her free time, Dr. Boen loves to spend time with her family, her 3-year-old daughter, and her husband, which includes playing in the park, biking, and walking along the beach. She also enjoys traveling, as much as can be allowed with a toddler but loves calling San Diego home because of its beautiful beaches, landscapes, and distinctive energy. Dr. Boen speaks fluent Polish and is conversational in Spanish and French.