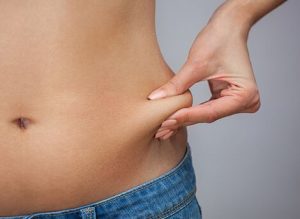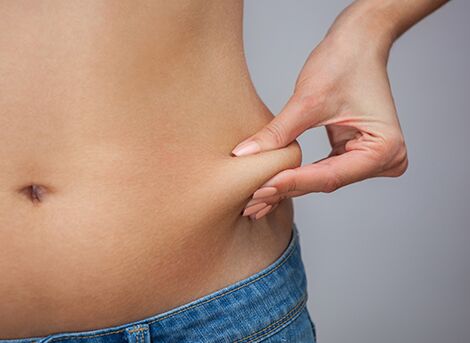 Admit it – when you think of cosmetic surgery or other beauty treatments, you don't usually associate them with men. It's easy to forget that men can benefit from cosmetic procedures just as well as women can. However, men are likely to consider the best procedures for stubborn fat removal. Men in San Diego are genetically predisposed to developing love handles and other areas of stubborn fat, just like women, and can benefit from cosmetic fat reducing treatments.
The world-acclaimed cosmetic dermatologists at Cosmetic Laser Dermatology in La Jolla have not forgotten about men. Their expertise taking care of men for many different cosmetic issues is unsurpassed. If you're a man, or if you know one, who has issues with his body and is thinking about undergoing a body shaping procedure, why not consider liposuction for men? It's one of the most popular fat removal procedures for men in Oceanside, and the results are often transformative!
Finding Effective Fat Reduction Methods
Men are no different from women; many are just as unsatisfied with their bodies as women are. Their bodies change as they age. Their formerly fast metabolism slows down and they can gain fat and excess weight even without overeating or subsisting on junk food. Furthermore, they undergo hormonal changes, such as losing the ability to produce testosterone as much as they used to. Men also attempt to reduce their fat by adhering to a strict diet and a workout routine.
Yet, for some men in La Jolla, no amount of discipline and hard work can give them the chiseled look they want. Fat easily accumulates on the flanks (their so-called "love handles"), stomach, and chest. And no amount of situps or pushups will reduce enough fat to get that sculpted, masculine look that so many men desperately want.
Male Liposuction Procedures
A traditional male liposuction procedure is very effective for men in relatively good health who are not excessively overweight or obese (defined as 100 pounds over one's ideal weight). Liposuction is a popular procedure in Del Mar because of the minimal incisions involved followed by a relatively quick period of healing, usually one to two weeks.
Using this suction-assisted fat removal procedure, a board-certified dermatologist from our staff here at Cosmetic Laser Dermatology near Del Mar can extract the appropriate amount of fatty tissue and stubborn deposits to allow the underlying muscles to be more visible and more defined. It's safe and effective enough to successfully treat the belly, love handles, and lower back; other areas, such as the neck or thighs, also respond well to traditional liposuction.
Another popular, effective procedure is ultrasound-assisted liposuction (UAL). This innovative procedure utilizes sound waves to loosen up the fat in the body to make the process of suctioning out the fat much easier. Normally, UAL is effective for areas such as the back where the fat is more fibrous and, thus, harder to soften up for extraction. It's also a good follow-up for men who've previously undergone liposuction.
Male liposuction recovery is usually less taxing than might be expected. It can be expedited by the wearing of special garments under normal attire for at least a couple of weeks. These are designed for easy concealment and needed support during the healing process.
A few days off from work to recuperate is generally recommended, but it is different for each liposuction patient. Most men in Oceanside notice a huge improvement the day after surgery; and as each day passes, causing the swelling and bruising to diminish, the "cut" look becomes more and more noticeable. Within six to eight weeks, many liposuction patients are ready for an entire wardrobe change to reflect their slimmer, more defined look.
Common Male Body Sculpting Treatment Areas
Two of the most common areas of anxiety for men are their love handles and stomach. For various reasons, these are the most difficult places for men to shrink fat. Yet, with male liposuction, love handles will usually shrink fast because the skin in this area is thick and elastic, giving it the ability to diminish as quickly as it can expand.
For gynecomastia (man boobs), male liposuction combined with a micro-excision of the breast glands is a common technique that offers amazing results. The result is a smaller, more defined pectoral region, which many people feel is the epitome of a masculine physique.
Another common area for men to have liposuction treatment is on their neck and under their chin, especially if they have a short neck. Liposuction is great for reducing a double chin.
Liposuction can be used to treat superficial fat rather than visceral fat that lies beneath the muscles. Therefore, some patients may be able to successfully have the "beer belly" fat removed as long as the fatty tissue is in the right place for the doctors to reach.
Read more about liposuction fat removal procedures at WebMD.com.
Learn More about Liposuction for Men
Liposuction can be just as effective and body transforming for men as it is for women. If you or a man you know is unsatisfied with his body, male liposuction has proven for years to be an excellent choice in reducing stubborn fat and shaping the body into a more defined, chiseled hunk of a man. To learn more about liposuction for men, contact Cosmetic Laser Dermatology in San Diego to schedule a consultation. Call us today at 858.943.2113 or contact us.
Next, read all about Acne Awareness Month.