Deep facial wrinkles are a natural part of the aging process but can also occur due to other factors. Fortunately, innovative treatments like Fraxel lasers and laser resurfacing can transform the skin and reduce deep facial wrinkles.
What Causes Deep Facial Wrinkles?
Deep facial wrinkles are caused by a combination of factors. Aging, genetics, environmental exposure, and lifestyle habits can all contribute to the formation of deep wrinkles. As the skin ages, it loses collagen and elastin, the essential proteins that support the dermal structure and gives skin its youthful and supple appearance. As collagen and elastin levels decline, it can lead to the formation of wrinkles. Environmental factors such as sun exposure and smoking can also accelerate depletion, damage the skin, and worsen wrinkles.
Fraxel Laser Treatments for Deep Facial Wrinkles
Fraxel lasers work by creating thousands of tiny columns in the skin, leaving the skin around them unaffected. As heat is delivered into the micro-channels, the body's natural healing process generates new collagen and elastic fibers in the dermal tissue, resulting in smoother, fresher-looking skin. Some of the most effective Fraxel laser treatments for deep wrinkles include:
RE:PAIR: Fraxel® re:pair can correct many signs of aging, including deep wrinkles. The fractional CO2 laser works on a microscopic level by breaking the treatment area into zones and penetrating the dermis with precision heat. The heat stimulates collagen and elastic fiber production and provides support to smooth the skin and reduce deep lines. The treatment lasts approximately 60-90 minutes, and patients can expect 7-10 days of downtime to care for side effects like swelling, redness, and crusting. Within 3-4 months, patients can see the results of increased collagen and smoother skin.
RE:STORE: Fraxel® re:store is a fractionated Erbium non-ablative laser that preserves healthy skin cells during a targeted treatment session. The laser has a versatile wavelength to reach deep layers of tissue and stimulate collagen and elastic fiber production to ease mild to moderate wrinkles.
DUAL: Fraxel® Dual utilizes two wavelengths to stimulate collagen and elastin production and target trouble areas without damaging surrounding tissue. The dual laser is unique because it has the effectiveness of an ablative treatment with the safety of a non-ablative laser. Patients can expect several days of recovery and initial results within one week. Additional treatment sessions can provide superior results and help reduce deep facial wrinkles.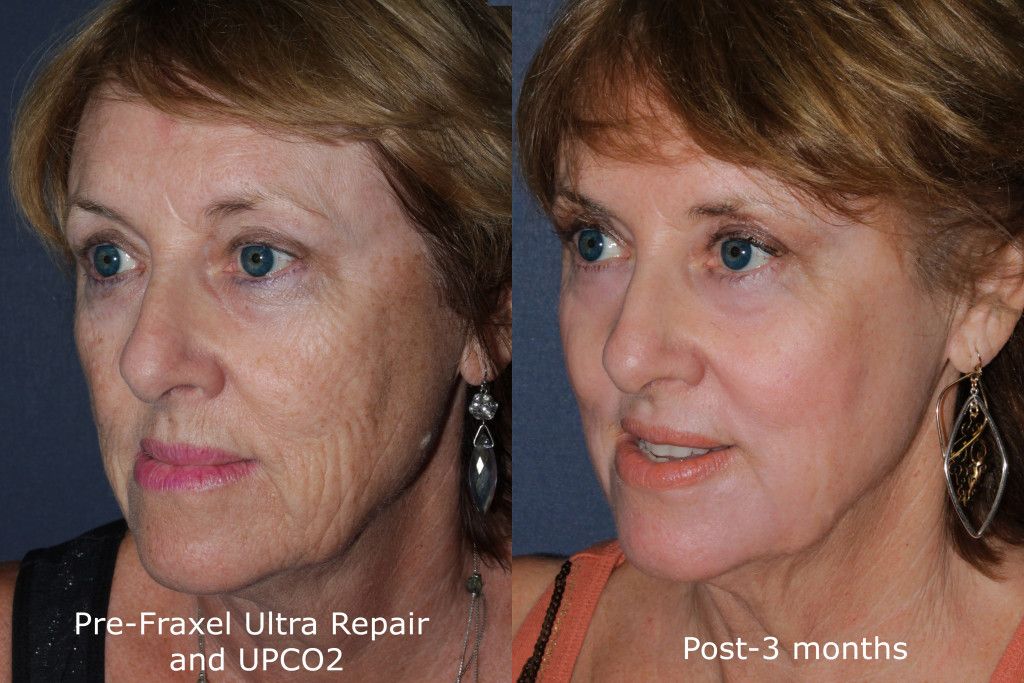 Laser Resurfacing Treatments
Laser resurfacing uses focused light energy to precisely heat and remove damaged layers of the skin, revealing smoother, more youthful skin below. The laser energy also helps to stimulate the production of new collagen and elastic fibers, producing natural improvement over time. Our San Diego office uses the Lumenis UltraPulse® Encore for our laser resurfacing procedures.
This resurfacing laser treatment combines Active FX™ and Deep FX™ to treat deep wrinkles and reduce facial impurities. Deep FX is a micro-ablative laser that reaches deep into the dermal layers, while Active FX targets smaller areas of irregular tone and texture. The combination of small-and large-scale treatments and increased collagen and elastic fiber production significantly improves the skin.
Our Proprietary Treatment Takes Laser Treatment for Deep Facial Wrinkles to the Next Level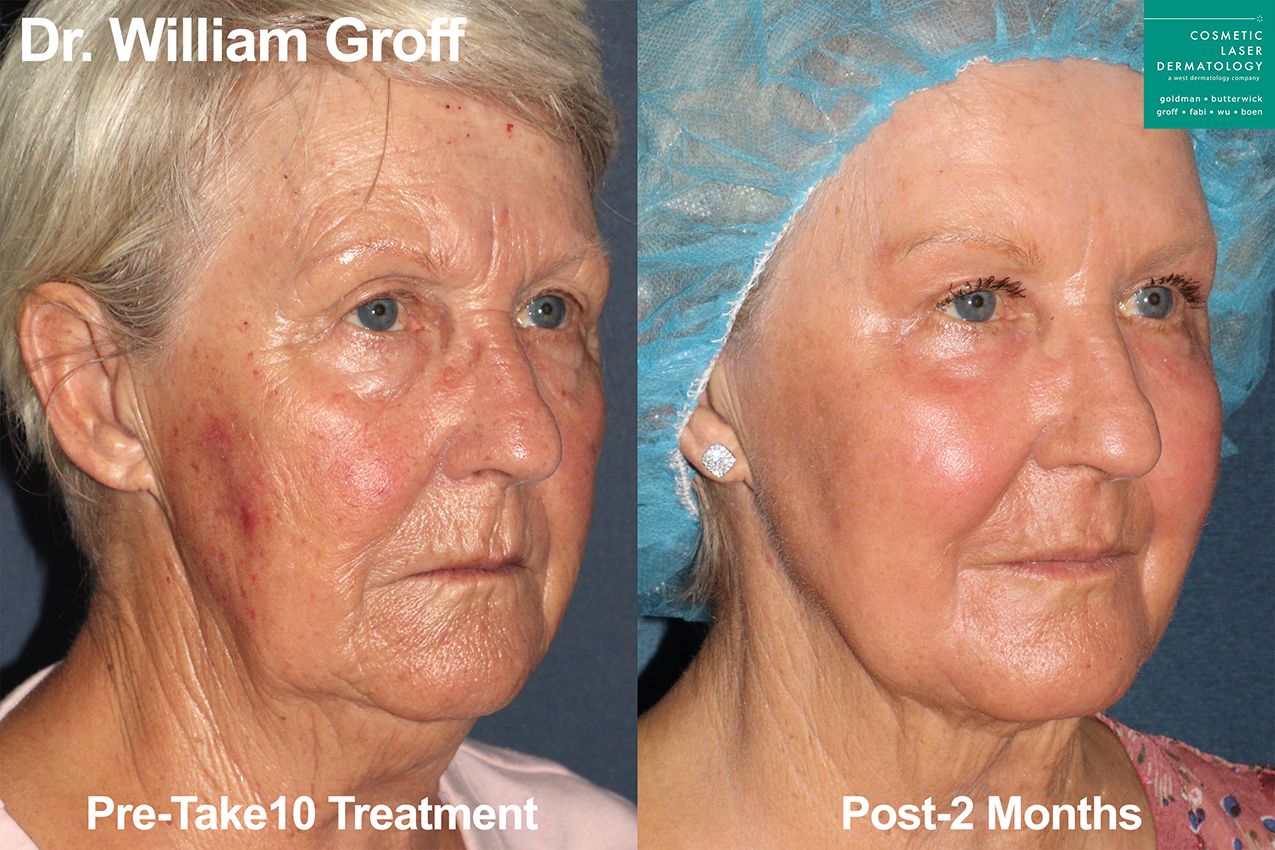 Cosmetic Laser Dermatology's proprietary treatment, Take10, is an innovative treatment for deep facial wrinkles. Take10, named for its ability to reduce up to 10 years or more off your appearance, is a non-surgical alternative to a facelift. The treatment combines at least three lasers, including a resurfacing laser, to dramatically alter the appearance of the skin and target severe signs of aging like deep facial wrinkles.
Part of the success of Take10 is our ability to precisely customize this treatment to the needs and goals of each of our patients. With comprehensive consultations and unique treatment plans, Take10 can target specific concerns and transform the skin without the downtime or scarring of a surgical procedure.
Which Deep Facial Wrinkle Treatment is Right For You?
Ultimately, the best treatment for deep wrinkles will depend on your specific concerns and what you hope to achieve. Consulting with a board-certified dermatologist is the best way to determine which deep facial wrinkle treatment is right for you. Our team of seven board-certified dermatologists with more than 125 years of combined experience have the expertise you need to get the best possible outcome.
Contact Cosmetic Laser Dermatology to schedule a consultation and learn more about our laser treatments for deep facial wrinkles.