Changes from the effects of time are not limited to the face and neck. Many women also find their most personal areas experience changes due to childbirth, weight fluctuations, and the natural aging process. As the vaginal area goes through different stages, women may find the effects include discomfort, dryness, and painful intercourse.
Fortunately, there are a number of ways to bring the vagina back to normal, through the help of ThermiVa, a non-surgical vaginal rejuvenation treatment. ThermiVa helps tighten and restore the appearance of the vagina, increasing your self-confidence in the process!
What is Vaginal Rejuvenation Treatment?
Vaginal rejuvenation treatment is a common procedure that promises to rejuvenate the vagina – even after childbirth – and improve the sexual pleasure of a woman. Prior to ThermiVa and Viveve, there were three options for vaginal rejuvenation: vaginoplasty, labiaplasty, and hoodectomy.
These treatments are surgical procedures that are often done under general anesthesia. The operation can last for 1-2 hours, depending on the type of correction to be made. During surgery, the plastic surgeon creates incisions to repair the vaginal stretching and tearing. The procedures are also done to tighten the muscles of the perineum, posterior, or anterior, depending on the needs of the patient.
With the advent of ThermiVa and Viveve, patients who desire vaginal rejuvenation treatment no longer have to undergo surgical procedures. As a completely non-surgical treatment, ThermiVa and Viveve offer patients no downtime and quick and painless results!
Are You a Good Candidate for Vaginal Rejuvenation?
If you are wondering whether you are a candidate for a vaginal rejuvenation procedure, simply answer the following questions:
Have you experienced vaginal childbirth? Would you like to restore tightening to the area?
Do you feel loose during intercourse?
Do you leak urine while exercising, sneezing, or coughing?
Do you feel like the aesthetic appearance of the labia is not how it used to be?
Are you experiencing painful intercourse or dryness?
Would you like to improve intimacy and sensation?
If your response is yes to one or more of these questions, a vaginal rejuvenation treatment might be the right choice for you.
What is ThermiVa?
ThermiVa is a device that utilizes radiofrequency to gently heat the tissue to stimulate new collagen growth and improve blood flow.
Why Consider a ThermiVa Treatment?
There is sagging of the vaginal structure due to weight loss, aging, and pregnancy
There has been discomfort caused by scarring from childbirth or genital surgeries
There is a desire to have more contoured private parts
There is a wish for more intense orgasms
Benefits of ThermiVa
ThermiVa has a number of benefits, such as the following:
Less invasive compared to cosmetic surgeries with similar purposes
No downtime and immediate results
Improvement in a woman's self-esteem and confidence
Restoration of the elasticity of the vagina
Enhanced lubrication due to tightening the vaginal canal
Improvement in urinary incontinence or leaky bladder.
Enhancement of the aesthetic appearance of the external genitalia
Greater enjoyment in sexual activity due to improved sensitivity
For women who are considering ThermiVa, it's very important to talk to a cosmetic dermatologist to see if you are a good candidate for the procedure.
What is a ThermiVa Treatment Like?
ThermiVa is a simple 30-minute procedure. Fifteen minutes are spent treating the external genitalia and another 15 minutes treating the vaginal canal and bladder wall.
The ThermiVa wand is about the size of your index finger and designed for comfort. The tip of the wand delivers gentle heating into the treatment area.

Three treatments at monthly intervals are necessary to achieve optimal results. A single maintenance treatment every 8-12 months is suggested.
How Long Will the Results Last?
Results are immediate and continue to improve 3-6 months after treatment. After ThermiVa, patients can expect results to last for up to a year, though it may sometimes be necessary for multiple treatments.
Clinically Tested
Dr. Mitchel Goldman, the founder of Cosmetic Laser Dermatology, participated in a ThermiVa study to identify the specific improvements and benefits patients could expect from this procedure. The study looked at 10 female subjects between the ages of 23 and 60, who underwent three ThermiVa treatments approximately every 4-6 weeks.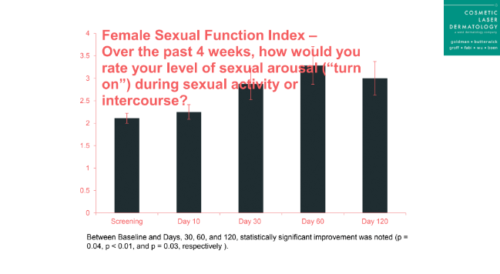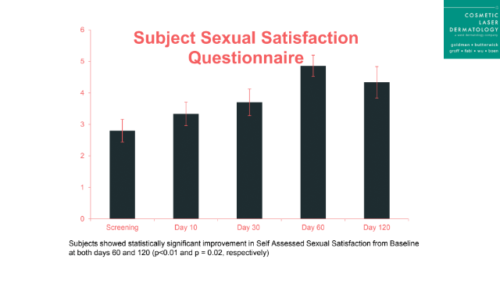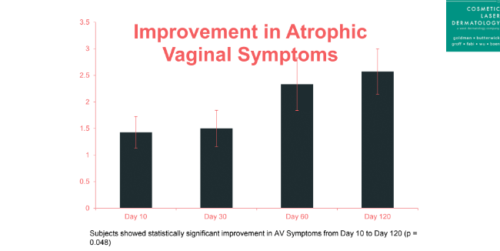 The subjects showed significant improvement in vaginal laxity, sexual function, sexual satisfaction, and atrophic vaginal symptoms at the end of the treatment protocol.
What is Viveve?
Viveve is a device that uses cryogen cooled radiofrequency to gently heat the tissue. The cryogen helps cool the surface of the skin to more effectively deliver the heat to the targeted tissues to promote new collagen growth.
Benefits of Viveve
Tightening of the vaginal canal
Stabilizing the bladder wall to improve urinary incontinence
Enhancing blood flow to improve lubrication
What Can I Expect From Viveve Treatment?
Like ThermiVa, Viveve uses a treatment tip designed for patient comfort. You can expect your Viveve treatment to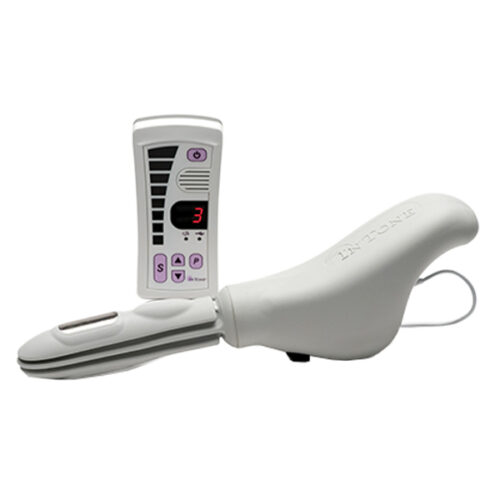 include:
One 30-45 minute treatment session focusing on the vaginal canal and stabilizing the bladder wall
Maintenance treatments recommended annually or when symptoms return
Comfort and safety
Results that are noticed 1-3 months post-procedure
No downtime – you may resume normal sexual activity immediately after treatment
If you have any questions or concerns about ThermiVa and other vaginal rejuvenation treatments, contact the experts at Cosmetic Laser Dermatology in San Diego to learn more!