Ultherapy® is a treatment that works deep into the dermal tissue to rejuvenate and tighten skin at the cellular level. It is a non-invasive device that produces long-lasting results.
Sagging skin is a common problem that can affect people of all ages. While there are many causes of this condition, like genetics and environmental factors, the most common is aging. As we age, our skin produces less collagen and elastin, which are the proteins that give our skin its firmness and elasticity. As collagen and elastin production begins to decline, skin can start to sag. Cosmetic advances and innovative skin tightening treatments make it possible to achieve youthful, glowing skin.
What is Ultherapy?
Ultherapy is a skin tightening treatment that utilizes ultrasound technology to gently heat the tissue and tighten the skin. It is a non-surgical, hand-held device that uses precise ultrasound energy to target deep into the dermal and subcutaneous layers, stimulating collagen and elastic fiber production. The procedure can reach areas targeted in traditional surgical facelifts without incisions and extended recovery times. As collagen and elastic fiber production increases, the skin lifts and tightens for a naturally youthful appearance.
Ultherapy is a unique skin tightening treatment that lifts and tightens the skin without damaging the epidermis. The device can be used on many areas, including:
Face
Neck
Knees
Buttocks
Breasts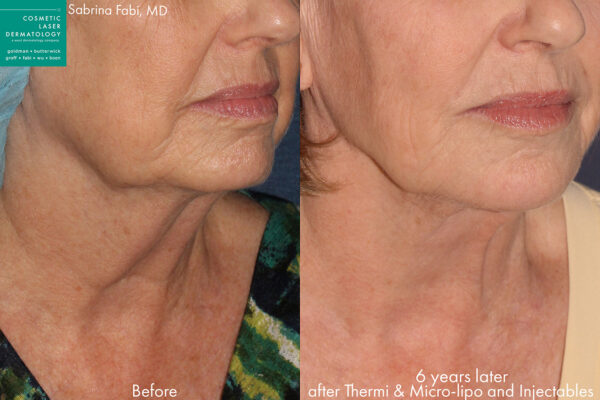 What Are The Benefits For Skin Tightening?
Ultherapy is a safe and effective FDA-approved procedure that provides many benefits for patients with sagging skin and other concerns. The benefits of this treatment option include:
No incisions or scars
Minimal discomfort
No downtime
Lifting and tightening effects
Compatible with other cosmetic treatments
Long-lasting results
Few side effects
How Long Do Ultherapy Results Last?
Ultherapy results can last a year or longer for most patients. The treatment focuses on activating the body's natural processes to reduce the signs of aging through collagen and elastic fiber production. The results will become more noticeable over 3-6 months.
Results can depend on the natural aging process for individuals and self-care like a healthy diet, and medical-grade skincare regimen. Over time, newly formed collagen breaks down, and the natural aging process will resume once again. When this occurs, you can contact your board-certified dermatologist for follow-up treatments.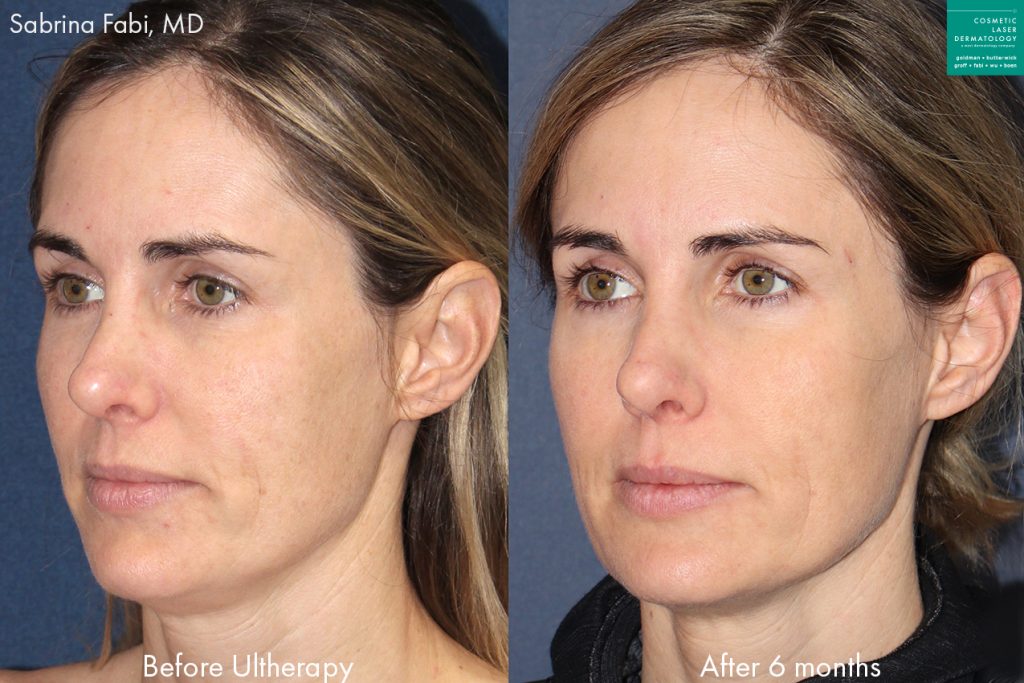 How Many Ultherapy Treatments Are Needed?
Many patients only need one treatment session to produce satisfying skin tightening results. Depending on the extent of your skin laxity, we may recommend a second treatment in 3-6 months to achieve more dramatic results. Your expert dermatologist will perform a comprehensive assessment to create a personalized treatment plan based on your precise needs and goals. Ultherapy is not a permanent solution for sagging skin, so your physician will work with you to plan treatments at appropriate times to maintain beautiful, firm skin.
Who Is a Good Candidate for Ultherapy?
Men and women who are concerned about loose or sagging skin are good candidates for Ultherapy. You may be a good candidate for Ultherapy if you:
Are in good overall health
Have loose or sagging skin
Want to avoid a surgical procedure
Ultherapy is not a replacement for a surgical facelift but offers an effective alternative with minimal, if any, adverse effects and downtime for noticeable results. Most patients will achieve firmer, more youthful skin with Ultherapy while avoiding or postponing surgery.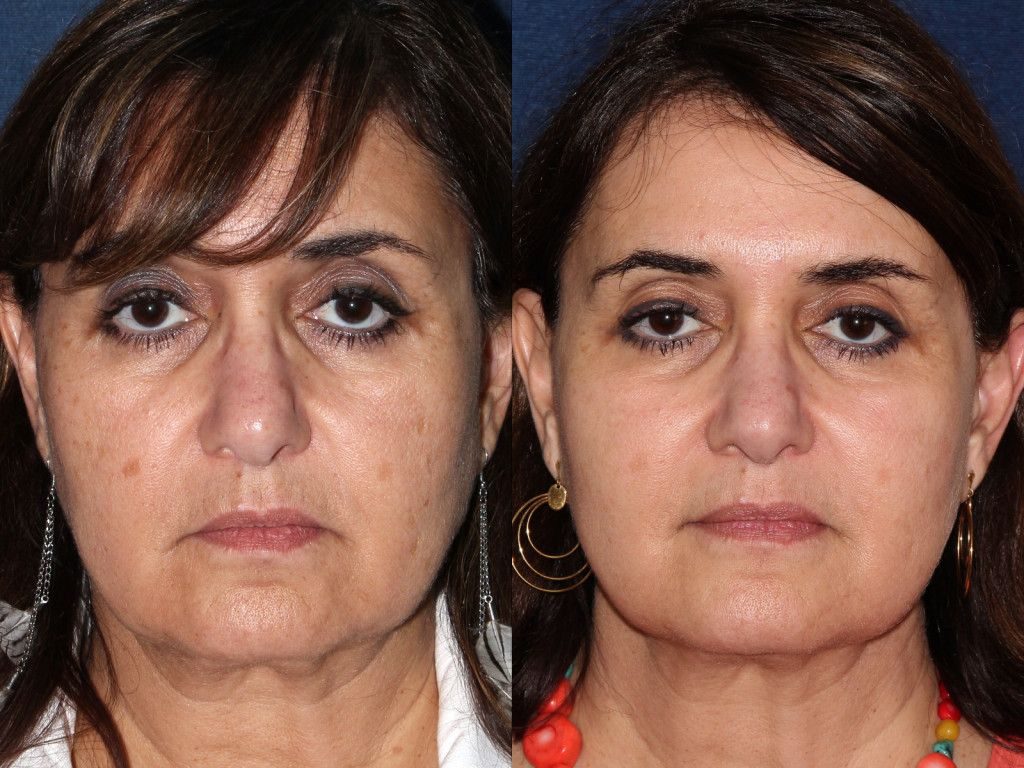 Questions About Ultherapy? Contact Our Medical Spa in San Diego Today!
Cosmetic Laser Dermatology in San Diego, California, is a cutting-edge medical spa that offers safe and effective non-surgical skin tightening procedures. Our board-certified dermatologists are dedicated to providing patients with the newest, most innovative treatments to achieve healthy, youthful skin and natural results. Our experts were among the first to offer Ultherapy after participating in clinical trials to receive FDA approval and continue participating in research studies on these devices.
Contact us to schedule a consultation and learn more about Ultherapy and other skin tightening treatments available at Cosmetic Laser Dermatology.