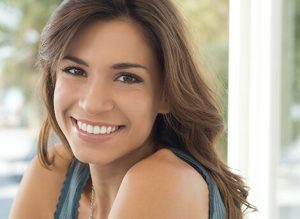 Using a mix of intuition, trend-watching, and research, our expert physicians have come up with a list of cosmetic dermatology predictions for 2015. From laser technology advancements to new FDA-approved dermal fillers, 2015 promises to deliver excellent patient results, helping men and women achieve the appearance they want.
Lasers
Traditionally used for tattoo removal, Picosecond laser technology is emerging as a safe, effective treatment to remove dark pigmentations in the skin, including birthmarks, pigmented lesions, and melasma. Picosecond lasers can help clear away most tattoos, including those hard-to-target blue and green colors. This laser delivers short, intense pulses of energy to the skin, working efficiently to help clear pigmented lesions in fewer treatments.
Cosmetic Laser Dermatology is equipped with a wide range of cutting-edge lasers to meet each patient's needs, including treatment of hyperpigmentation, unwanted hair and tattoos, fine lines and wrinkles, post-acne or surgical scars, sun damage, irregular skin texture and sagging skin. To deliver the best possible results and ensure patient safety, our laser treatments are only ever performed by board-certified dermatologists or certified laser specialists.
Injectables
Restylane Silk is the newest FDA-approved dermal filler to hit the dermatology scene. Derived from hyaluronic acid, a protective substance your body produces naturally, Restylane Silk can be used to increase your lip volume and smooth out wrinkles around the mouth. As we age, we tend to produce less and less of the rejuvenating hyaluronic acid. What differentiates Restylane Silk from traditional Restylane is that it contains an anesthetic lidocaine to help diminish the sting of the administered shot, increasing patients' comfort levels.
While we expect Voluma to continue to be a popular dermal filler choice this year, keep your eyes open for Radiesse's second debut as a hand rejuvenation therapy solution. Already popular as a facial dermal filler for moderate to severe wrinkles, Radiesse is in line to secure FDA approval as a treatment to restore hands to a more youthful appearance.
Body Sculpting
ThermiLift™ is another procedure garnering some much-earned attention this year. This non-invasive treatment uses radiofrequency energy and controlled heat simultaneously to stimulate collagen growth and melt unwanted fat cells, working to lift and tighten sagging skin and sculpt the body.
For even more dramatic results, patients can combine ThermiLift™ with liposuction, a unique, cutting-edge treatment called ThermiSculpture™. This neck lift alternative combines the best effects of both treatments, removing unwanted fat pockets from under the chin while tightening the skin for smooth end results. ThermiLift™ allows patients to rejuvenate their neck area and achieve the desired results without having to undergo a painful, extensive surgery and recovery process.
Start 2015 the right way and schedule a consultation at Cosmetic Laser Dermatology today!
Do something to keep yourself looking and feeling great this year! We're always determined to provide you with the best care and results possible, so please don't hesitate to reach out to us. Call Cosmetic Laser Dermatology at (858) 943-2113 today to schedule a consultation with one of our board-certified dermatologists!
Net, learn about a new Gentle and Effective Laser Skin Treatment.