Fat that accumulates on the sides of our body is some of the most difficult excess fat to get rid of. Many people are frustrated by their inability to slim down their stubborn muffin tops no matter how much they diet or exercise. Muffin tops can cause embarrassing bulge in our sides that is hard to conceal.
At Cosmetic Laser Dermatology in San Diego, our expert dermatologists can perform muffin top liposuction in order to help patients eliminate muffin tops and feel more confident about their appearance.
What is Muffin Top Liposuction?
Depending on your individual needs, our liposuction experts will create a customized muffin top liposuction treatment plan. Our board-certified dermatologists can use tumescent liposculpture or CoolSculpting depending on the size of the treatment area and the amount of fat being removed.
Tumescent liposculpture utilizes a small cannula that removes the excess fat deposits from the body. CoolSculpting is a non-invasive fat removal system that freezes fat cells from the muffin top area.
Laser liposuction is typically performed on small areas of the body that are hard to treat with liposculpture, but it is best to consult with our liposuction experts to determine the best love handle treatment for you.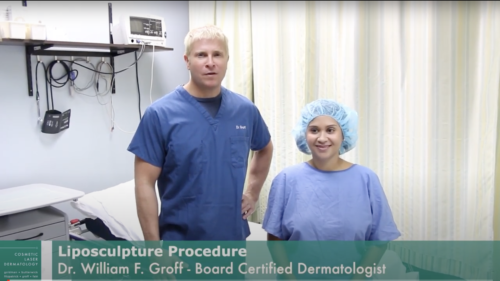 Schedule a Muffin Top Liposuction Consultation in San Diego Today
Muffin tops can cause increased self-consciousness and unhappiness with our bodies. If you are increasingly dissatisfied with your bulging and embarrassing muffin tops, consult with our lipo specialists to see if muffin top liposuction will work for you.
Muffin top liposuction is a safe and effective way to remove stubborn fat from the sides of the body. Contact Cosmetic Laser Dermatology in San Diego at 858-943-2113 to schedule your muffin top liposuction consultation today.