The misinformation surrounding lasers has prevented many people of color from seeking these effective treatments for common skin conditions. Laser technology and technique have evolved significantly over the years. But is it really safe for skin of color? The short answer is yes, especially when performed using the right device by an expert provider.
Dr. Douglas Wu is one of Cosmetic Laser Dermatology's board-certified dermatologists in San Diego. He conducted a webinar designed to educate patients about melanated skin tones and their unique challenges. Dr. Wu provides a guide on melanated beauty – skin treatment tips for skin of all colors. We explore the highlights below:
Understanding Skin of Color
Skin of color refers very specifically to what dermatologists call the Fitzpatrick skin type classification. Once upon a time, a dermatologist named Fitzpatrick had categorized skin type into six different categories based on the color of the skin and how the skin reacts to sunlight.
Essentially, the darker the skin tone, the higher the Fitzpatrick skin type classification. When we say, "skin of color," we are referring to the skin types that are three, four, five, and six. This has been a very useful classification throughout the history of dermatology, and it's one that dermatologists still use today.
How does skin color develop? When you look at the cross-section of the skin, the telltale factor is the layer of melanocytes. These are the color cells in your skin that produce pigment and are responsible for your skin type and skin color. These are also the cells that respond uniquely to laser energy. Melanated skin tones contain more melanocytes and need to be addressed carefully to optimize the safety and effectiveness of laser treatments.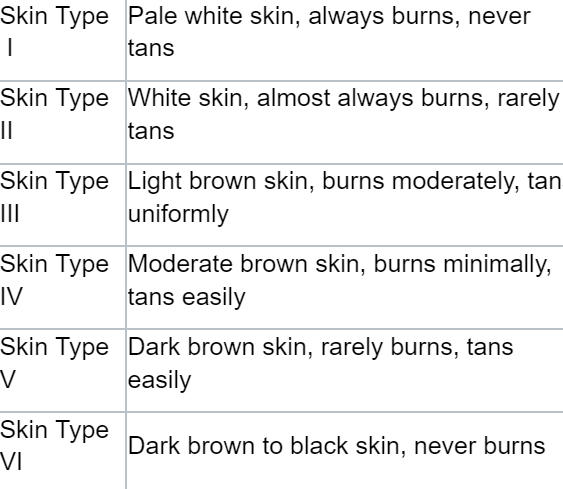 Common Skin Conditions for Melanated Skin Tones
Certain skin conditions are more common in people with melanated skin tones from these ethnicities:
Latin/Hispanic
North African
African American
Asian
Indian
Middle Eastern
Mediterranean
Darker skin tones tend to present with specific concerns, which might include:
Melasma or "pregnancy mask" – increased pigmentation due to hormones, genetics, and UV exposure
Sun spots – any dark spot on the skin, Including freckles, lentigos, keratoses, café au lait macules, and pigmented birthmarks
Acne and acne scarring – often leaves behind unsightly pitted skin and discoloration
What Can Lasers Do for Skin of Color?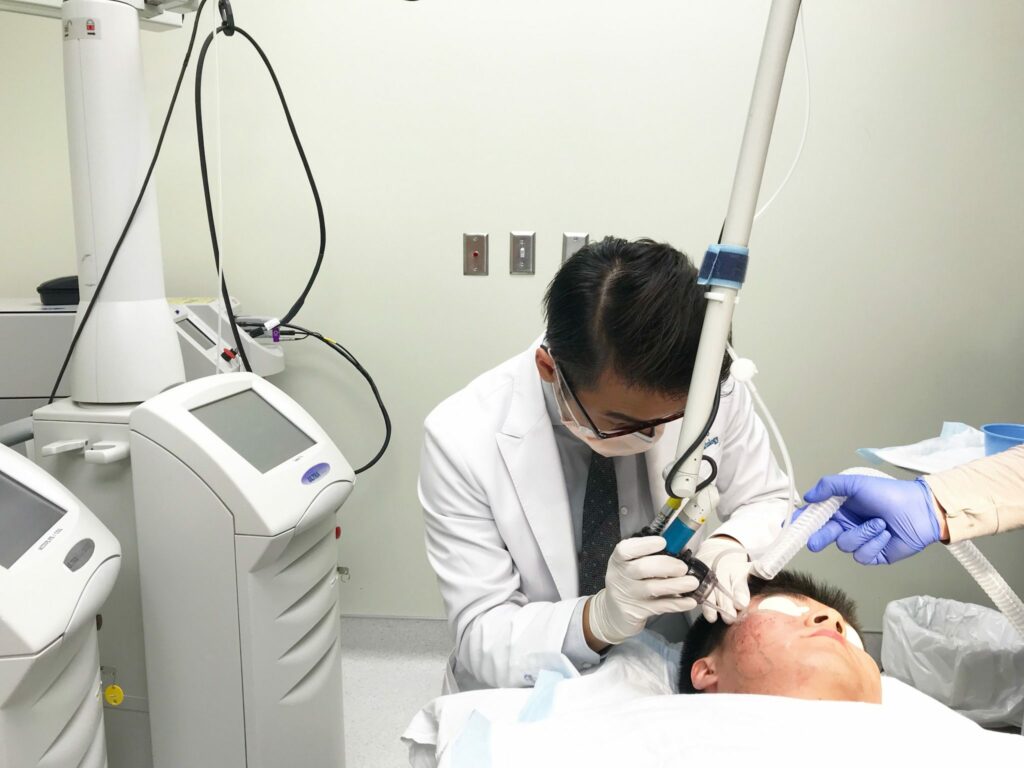 There are common skin concerns across all skin types, not just skin of color. However, these conditions can be more predominant in melanated skin tones. Fortunately, men and women of color can enjoy many benefits from laser treatments, including the following skin improvements:
Clear skin (the primary goal of lasers) – reduction of brown spots and pigmentation to achieve more even skin tone
Smooth skin – reduction of pore size, fine lines, rough texture
Tight skin – reduction of sagginess and mild skin laxity to increase "lift" and plumpness of the skin
Laser Dangers for Melanated Skin Tones
The concerns about laser treatments on certain skin tones are valid. Darker tones are known to be much more sensitive to laser energy and are more prone to laser injuries like burns and pigmentation problems after laser treatments. The laser can potentially activate the melanocytes and make them produce more pigment or melanin, resulting in a complication that dermatologists refer to as postinflammatory hyperpigmentation or PIH. PIH causes darkening of the skin after a laser treatment, which may require additional procedures to reverse.
Dermatologists and other skin experts have studied this phenomenon in great detail, and they are aware of the risk factors that contribute to developing hyperpigmentation. The following factors should come into play in every patient's procedure plan:
Type of laser or energy device used
Type of treatment
Number of laser treatments
Duration of laser treatment
Cooling of the skin
Additionally, the following three factors ensure a safe and effective laser treatment:
Understanding the science of skin color as well as risks and complications
Using the right devices. The four categories of devices that Dr. Wu commonly uses in skin of color are:

Picosecond laser
Radiofrequency microneedling
Fractional laser
Ultrasound

Using the devices the right way
Skin complications and injuries to skin of color can be particularly severe and difficult to treat. This is why finding an expert is crucial. The procedure's safety depends on the person performing the procedure, and a consultation with a skilled dermatologist will help determine the specific treatment method that is right for you.
Cosmetic Laser Dermatology has over 50 laser and energy devices that can be used for an array of skincare treatments. Using this advanced technology, we can create customized treatment plans for every patient. Our skincare specialists at Cosmetic Laser Dermatology are some of the top cosmetic dermatologists in San Diego and across the globe. Each has written articles, textbooks, and given lectures on laser techniques to other physicians. Patients can trust they are in the hands of some of the world's leading specialists when they choose Cosmetic Laser Dermatology for their laser treatments.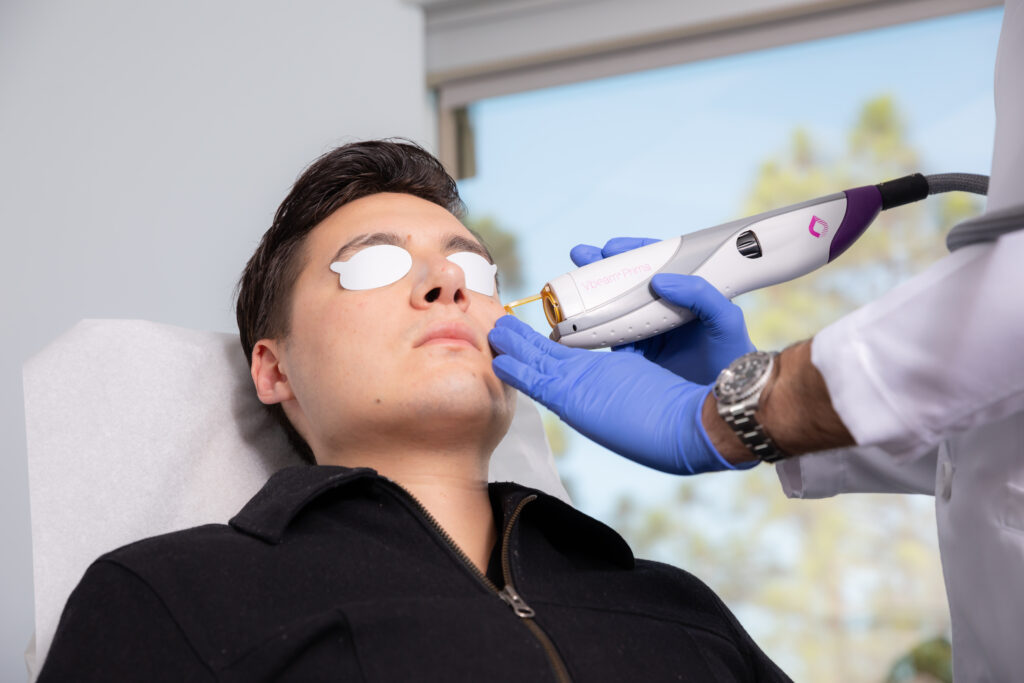 Common Skin Concerns for Melanated Skin
While there are many skin concerns related to melanated skin, the top three are: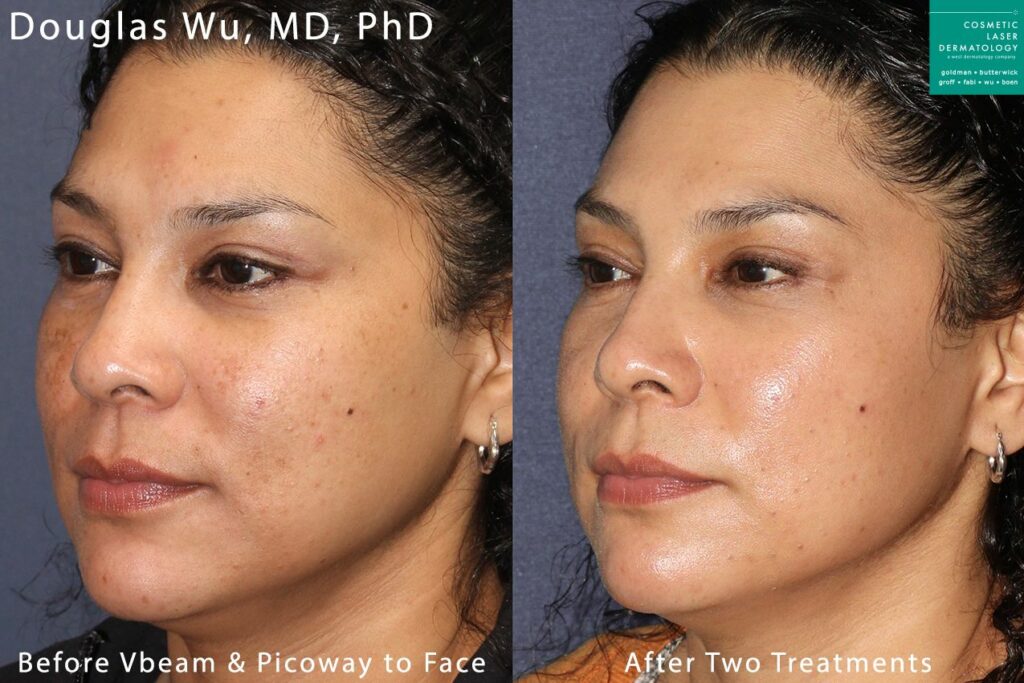 Pigmentation
Pigmentation is dark coloration on the skin and can come in the form of freckles, sun spots, age spots, and moles. Most types of pigmentation are a result of sun exposure and tend to become more prominent as you age.
Melasma
This condition can technically affect people of all ages but is most common in adulthood. The most common causes of melasma are genetics, sun exposure, and the hormonal fluctuations associated with pregnancy, making melasma more common in women. Spots and discoloration usually develop on the face, particularly on the chin, nose, cheeks, and forehead, forming patterns such as malar pattern (cheeks), centrofacial pattern, and jawline pattern.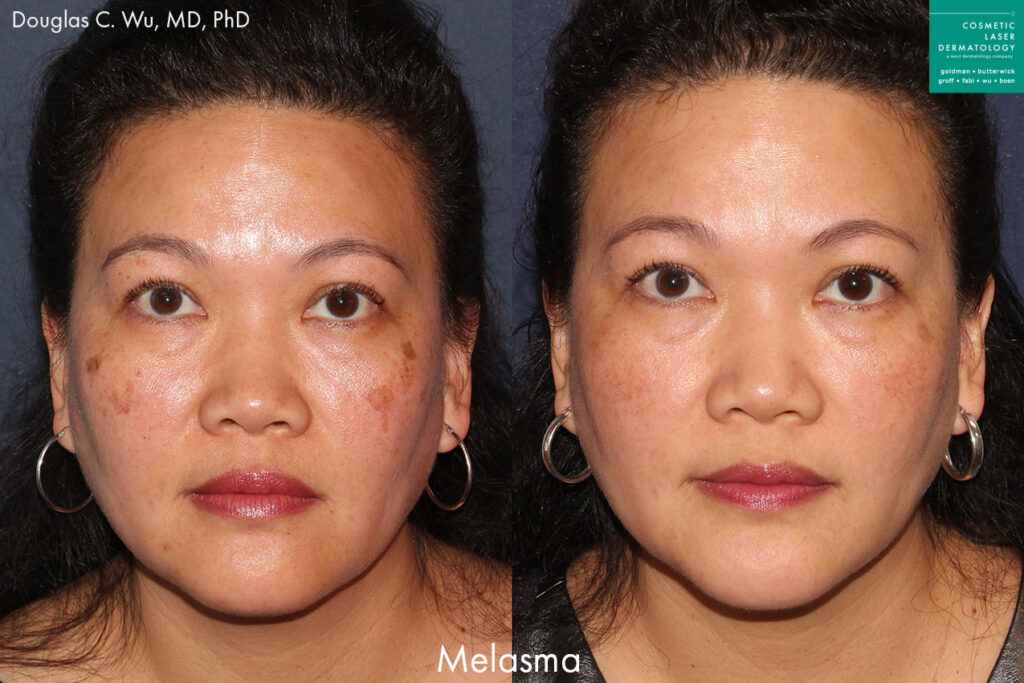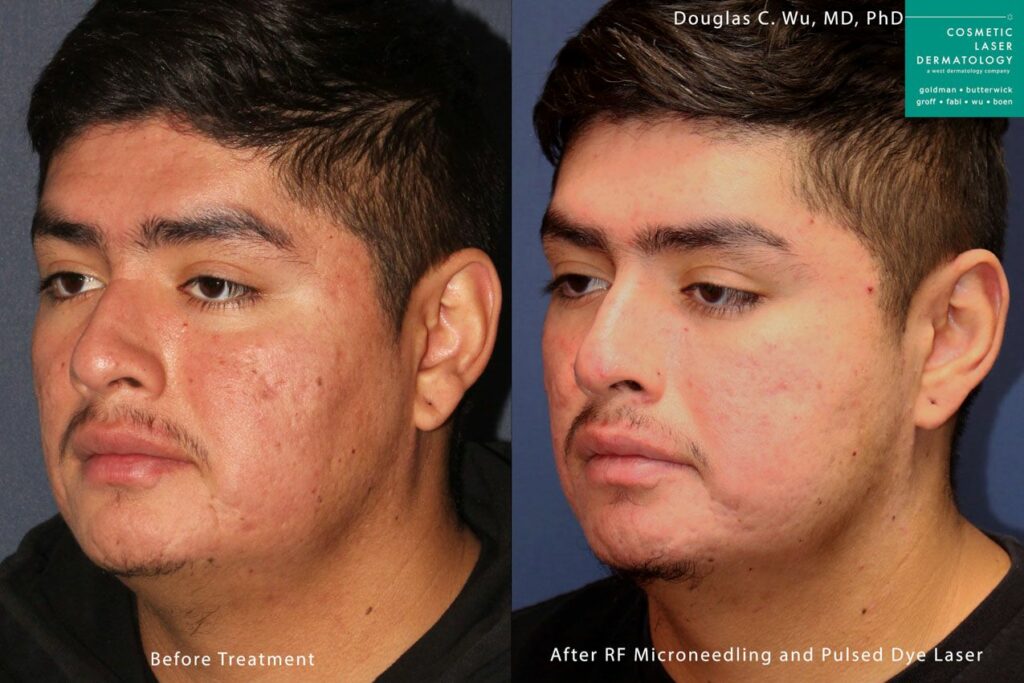 Acne and Acne Scarring
The inflammation from active acne damages the skin and leaves behind scars. Also characterized by prominent pustules, papules, and diffuse redness, the condition can severely impact a person's appearance and self-esteem.
Cosmetic Laser Dermatology's state-of-the-art laser treatments are designed to repair sun damage, hyperpigmentation, and scars to create a smooth, even skin texture and tone. Cosmetic laser treatments also correct skin damage from sun exposure that increases the risk of developing fine lines, wrinkles, and dry skin. Lasers offer an excellent skin rejuvenating treatment, regardless of skin type.
Get the Right Treatment For Your Skin Type From A Board-Certified Dermatologist
By knowing the unique nature of your skin, you become empowered to seek the safest and most effective treatments. To learn more about the best treatment options for your skin type, contact Cosmetic Laser Dermatology in San Diego to schedule a consultation.