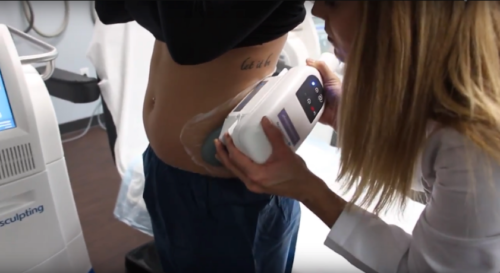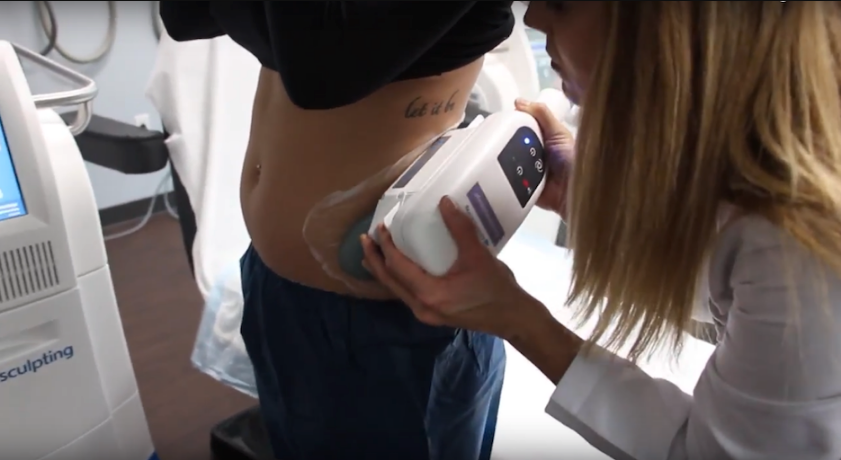 Swimsuit season is here! Are you ready for swimsuit shopping and spending time at the beach and pool? If you're not quite ready to put on your bikini because of stubborn fat bulges that just won't disappear, don't worry. There is a non-invasive, FDA-approved means of reducing that fat! The expert dermatologists at Cosmetic Laser Dermatology in San Diego are happy to offer CoolSculpting, the only FDA approved fat reduction treatment that uses cryolipolisis technology to literally freeze away fat cells. Reduce your fat bulges and get ready to hit the beach!
How Does CoolSculpting Work?
CoolSculpting uses a patented cooling system to selectively target and freeze fat cells. This technology allows for fat cells to freeze while allowing surrounding tissue to remain untouched. After the fat cells are frozen, the body eliminates them naturally. CoolSculpting works on the abdomen, stomach, love handles, muffin top, outer thighs, and inner thighs. CoolSculpting for the abdomen involves cups, which the fat is sucked into, so patients must have "pinchable" fat to use the original CoolSculpting system. Recently, however, the CoolSmooth applicator was introduced, allowing for non-pinchable fat on the thighs to be treated as well.
A CoolSculpting procedure takes one hour, during which the patient can read, watch TV, do work on a laptop, or even just take a nap. The procedure is not painful, and most patients report being able to relax during a session. Cosmetic Laser Dermatology is proud to be able to offer DualSculpting, which is using two CoolSculpting machines at the same time on opposite sides of the body in order to cut session time in half. We are one of the few practices in San Diego to have two CoolSculpting machines.
Z-Wave Treatment
Following a CoolSculpting treatment, it is traditional to have the treated area massaged. Generally, the dermatologist or medical assistant does this massage manually. Now, though, we at Cosmetic Laser Dermatology are excited to offer the Zimmer Z-Wave Pro, which takes the place of a manual massage with radial pulse technology. Studies have shown that use of the Z-Wave Pro following a CoolSculpting treatment can result in up to 50% enhancement of results. The radial pulse technology allows for a more even and regulated massage than is possible through manual means, creating more even distribution of fat cells and resulting in smoother, more regular results.
CoolSculpting with Z-Wave Pro is a great way to reduce stubborn fat deposits and contour the body in a completely non-surgical way. It's a great alternative to liposuction and requires no downtime. Side effects can include bruising, swelling, or numbness around the area treated, but these effects generally disappear quickly. You can go back to your normal, everyday activities immediately following treatment!
Schedule a CoolSculpting Consultation in San Diego Today
If you have areas of stubborn fat that you would like to reduce but don't want to commit to liposuction, you might be a candidate for CoolSculpting. To learn more about this revolutionary treatment and to schedule your consultation, just call Cosmetic Laser Dermatology at (858) 943-2113 today!
Next, read our Q&A about Body Sculpting.