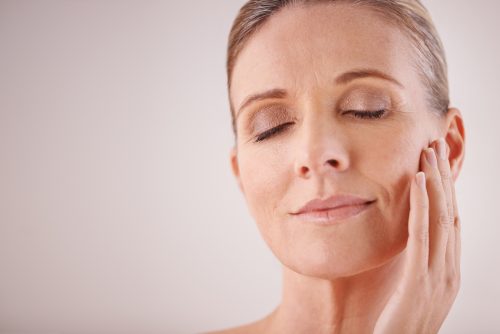 The Fraxel® Dual laser system used at Cosmetic Laser Dermatology in San Diego has recently been approved by the FDA for use in the treatment of sunspots, age spots, and freckles. Already a favorite used to treat fine lines, scars, and textural problems, this new clearance for the Fraxel Dual laser skin resurfacing system means that numerous studies have shown just how effective an option it is for combatting pigmentation problems. The board-certified dermatologists at CLDerm are leaders in their field in the use of the Fraxel Dual laser.
What is the Fraxel Dual laser?
Just as the name implies, the Fraxel Dual system is two laser technologies in one. It is a non-ablative fractional skin resurfacing laser that stimulates your skin's natural recovery process and the production of fresh, healthy skin. The Fraxel Dual laser technology penetrates the deeper layers of the skin to incite the production of collagen, which will give your skin a more youthful look. The Fraxel laser skin resurfacing treatment is a relatively quick procedure that can often be done in a lunch hour and requires just a few treatments. Another benefit to this type of cosmetic procedure is that there is virtually no downtime and you can resume normal activity right away.
Why Trust CLDerm for Fraxel Dual Laser Treatment?
Not only are the dermatologists at Cosmetic Laser Dermatology all experts in the use of innovative laser technologies, our very own Richard Fitzpatrick, MD played a role in the development of the Fraxel Dual laser giving him an expertise unlike any other. Dr. Fitzpatrick and colleague Dr. William F. Groff have also performed more Fraxel Dual laser skin resurfacing treatments in San Diego than have any other physicians globally. You truly could not find dermatologists who are more experienced with Fraxel Dual skin resurfacing than our board-certified dermatologists here at CLDerm.
Schedule a Consultation for a Fraxel Dual Treatment Today
If you have annoying sunspots, age spots, or other pigmentation problems getting in the way of looking as young as you feel, contact the San Diego Fraxel experts at Cosmetic Laser Dermatology today by calling 858-943-2113. You genuinely will not find physicians who are more experienced in Fraxel Dual treatments than those here at CLDerm. Don't put your skin in the hands of anyone else.