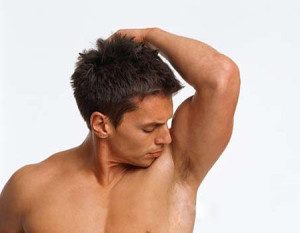 Pit stains cannot only ruin your look but can be embarrassing as well. Unfortunately, hyperhidrosis can't always be controlled with regular antiperspirant. Thankfully, the FDA has now approved Botox as a treatment for excessive sweating. Botox can be a realistic alternative when topical skin medications don't do the trick.
At our medical spa in San Diego, Botox is injected into each underarm, temporarily blocking the release of the chemicals that signal that area to sweat. When the glands in the treated area don't receive these chemical signals, the severe sweating stops in that area. Sweat isn't blocked. It simply isn't produced!
Depending on dosage, Botox typically lasts longer for these procedures than for wrinkles, and patients can expect the procedure to take about an hour with little to no downtime. Deodorant can be worn the day after treatment. To learn more about Botox, visit fda.gov
Find out how our San Diego dermatologists can help you stop worrying about pit stains. Set up a consultation today to find out if Botox for sweating will work for your particular situation!
Next, read learn about How Botox can fix a Gummy Smile.