A woman who has loose vaginal skin either on the outer labia or within the inner vaginal canal could experience several problems including reduced sexual pleasure, difficulty in controlling the outflow of urine, and reduced self-confidence. In many cases, going for a surgical operation will be a less-ideal treatment option due to the cost and the invasive nature of the treatment. However, ThermiVa is an excellent non-invasive treatment option for anyone seeking vaginal tightening in San Diego. Here are some of the reasons why this innovative treatment will meet the needs of anyone seeking to correct vaginal laxity without surgery.
Safe Simple Non-Invasive Radiofrequency Treatment
ThermiVa was developed with the same principle as the FDA-approved ThermiTight device, which tightens skin around the neck and on the face. According to a recent study, applying thermal lipoplasty (with radiofrequency) by heating the sub-dermal tissues of the skin will result in contraction. This will eventually lead to skin tightening and changes in elasticity.
Vaginal tightening with ThermiVa is a short and simple procedure that does not inflict any pain on the patient. Usually, it does not last more than 30 minutes. The person receiving treatment simply lies in a relaxed position while the ThermiVa device is rubbed on the labia and the internal tissues of the vagina to provide the heat that will tighten the tissues. No anesthetics are required and no known side effects have been observed. A study conducted to verify the safety and effectiveness of this treatment procedure showed that 50 percent of the women who had reduced sexual satisfaction after delivery showed sustained improvement for up to six months after treatment.
Improved Sexual Pleasure
Patients who receive vaginal tightening treatments over a period of three months report that they enjoy better sexual satisfaction. This is largely due to the tissue contraction in the deep adipose layers in the vagina.
Improved Self Confidence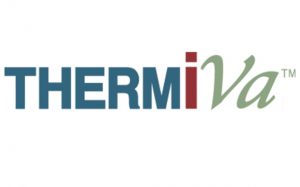 Treatment of damaged or over-stretched vaginal tissue with ThermiVa can restore a woman's self-esteem. This is particularly true when she has suffered from conditions such as sexual dysfunction, atrophic vaginitis, and stress incontinence. Sexual dysfunction is commonly caused by the vaginal laxity that occurs due to the natural process of aging or normal childbirth.
A survey conducted on vaginal laxity showed that this condition bothers most patients and affects their quality of life, relationships, happiness, and sexual function. However, it was observed that only about 50 percent of the gynecologists offered treatment for this condition through surgery. The study clearly revealed that there is a large number of people who were not being offered non-invasive treatment. This means that with the release of this innovative treatment, many people seeking vaginal tightening in San Diego and surrounding areas will be able to enjoy a higher quality of life.
Treatment of Atrophic Vaginitis
In addition, women who have experienced symptoms of atrophic vaginitis will enjoy relief after they receive ThermiVA treatment. Atrophic vaginitis is characterized by itching, redness, and dryness of the vagina. It is a condition caused by a rapid decline in estrogen levels, which increases the pH level of the vagina and causes it to be susceptible to infection. Atrophic vaginitis may occur in women of various ages but it is more common among postmenopausal women. It's thought that at least 40% of women who have passed menopause show some symptoms of this ailment.
Vaginoplasty Alternative
With the safe and effective vaginal tightening provided by ThermiVa, surgery can easily be avoided. This can save the patient a lot of money that would have been spent on surgical bills. It will also enable women who have been relieved of various vaginal related ailments to stop using topical medications. The effect of the treatment remains intact for several months and only requires a few treatment sessions to keep the tissues of the vagina firm.
Contact San Diego Dermatologists Today
ThermiVa is the most effective and innovative non-surgical solution for vaginal tightening in San Diego. It is a very safe therapy for vaginal laxity, which restores sexual satisfaction, boosts self-confidence, and improves the overall quality of life of a woman. Cosmetic Laser Dermatology has a team of vagina restoration doctors in SD. Contact us to learn more about ThermiVa and schedule your vaginal tightening procedure today!