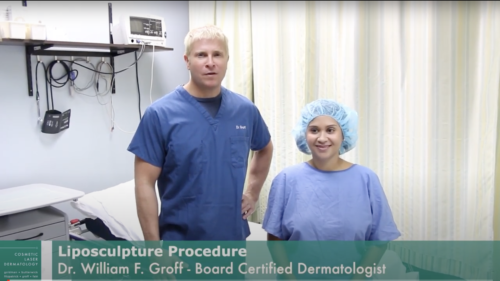 Even though fashion comes and goes, the newest hip-hugging styles may be leading young fashionistas to seek liposculpture for their thighs. According to recent reports, the inner thighs have become one of the most commonly treated body areas with liposculpture technology for women between the ages of 20 and 35.
At Cosmetic Laser Dermatology in San Diego, our team of world-renowned dermatologists and cosmetic surgeons wanted to share the benefits of liposculpture with our patients, and let you know that you don't have to be a young, trendsetter to enjoy the perks that go along with it!
Lipo For Your Thigh Gap
One of the number one reasons for individuals seeking liposculpture for their inner thighs has to do with the clothes that they wear and whether or not the area rubs together when walking, which can be extremely bothersome for the person and actually irritate the skin. It's important to remember that liposculpture is not ideal for extremely obese individuals, but better suited for patients with an excess bulge that doesn't seem to diminish with diet or exercise.
At Cosmetic Laser Dermatology in San Diego, our doctors perform liposculpture on healthy individuals who wish to remove excess fat from their bodies. Performing liposculpture to the thighs is done under anesthesia and takes between 1-2 hours to complete depending on the person being treated. During the procedure, your doctor will remove excess fat with a thin instrument called a cannula, which allows the body area being treated to be sculpted into an ideal and natural shape. Because the cannula is very small, the procedure results in very minimal scarring.
In addition to the thighs, liposculpture is also ideal for stubborn areas prone to excess fat like the love handles, hips, abdomen, neck, and arms. To find out if you'd be a good candidate to undergo liposculpture in San Diego, please contact our doctors today to schedule your first appointment.
Speak With An Expert San Diego Dermatologist Today
Undergoing liposculpture to expand the gap between your thighs isn't only popular now, but it's extremely safe and can bring you excellent results. If you'd like to learn more about undergoing liposculpture or liposculpture with an expert San Diego dermatologist from our practice today, we encourage you to contact CLDerm by calling (858) 943-2113 to schedule your initial consultation, during which any questions or concerns that you might have will be addressed. Remember, one of the best things about undergoing liposculpture is our elite dermatologists' ability to completely customize your procedure and address problem areas unique to you.
For additional information about whether or not you'd be a good candidate for liposculpture in San Diego, please contact our medical practice today.
Next, read about a form of Non-Invaseive Liposculpture.