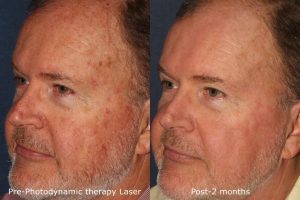 With skin cancer on the rise, it's no secret that indoor tanning and the lack of understanding about the horrible effects that it can have on your health needs to be addressed. On an average day in the United States, more than one million people enter a tanning booth, with nearly 70% of these people within the ages of 16-29 years old. If you decide to use an indoor tanning bed, it's important to realize the risks and myths that you're facing.
Indoor Tanning Myths
A lot of people who use indoor tanning beds to achieve a darker color don't fully understand the extent of damage that they're doing to their skin. Below are some of the most common myths that accompany indoor tanning that dermatologists hear often.
Base Tan Myth
We're sure you've all heard this one. Before heading to a sunny destination spot for vacation, it was thought that visiting an indoor tanning salon would help reduce your risks of getting burned by the actual sun, giving you a pre-vacation glow. However, this myth only leads to further health problems for you and your skin. Those who visit tanning salons before vacations are actually more likely to not wear sun screen while on vacation, resulting in a higher risk of skin cancer development.
Vitamin D Myth
Some people believe that because the sun can be a source of vitamin D, ultra violet rays from indoor tanning booths are as well. However, due to the extremely negative effects that indoor tanning has on your skin, it's always best to get your daily recommended amount of Vitamin D from a healthy diet rather than risking your health in a tanning bed.
Risks
It's widely known that the use of indoor tanning booths greatly increases your risk of developing skin cancer at some point in your life, but there are multiple other risks associated with indoor tanning, including:
·      Cataracts
·      Premature Aging
·      Weakened Immune System
·      Eye & Skin Burns
·      Actinic Keratoses
To assure that you don't become one of the thousands in America currently fighting skin cancer, avoid indoor tanning booths at all costs.
California Bans Indoor Tanning For Minors
To help reduce the risk of young people developing skin cancer, several states have put laws in place banning the use of tanning booths by minors. In 2011, California spearheaded one of the strictest laws pertaining to the use of indoor tanning beds in regards to minors, banning all people under the age of 18 from tanning—even with the consent of a parent. Other states including New York, Pennsylvania, and New Jersey are hoping to follow suit soon with similar laws.
Contact a Dermatologist Today
To better understand the different ways that you can help reduce your chances of getting skin cancer, contact the dermatologists of Cosmetic Laser Dermatology today to schedule your initial consultation. Our dermatologists are some of the best in the world and have the ability to provide you with the most cutting-edge and sophisticated treatment options available.
Next, read about the Success of Latisse in Cancer Patients.