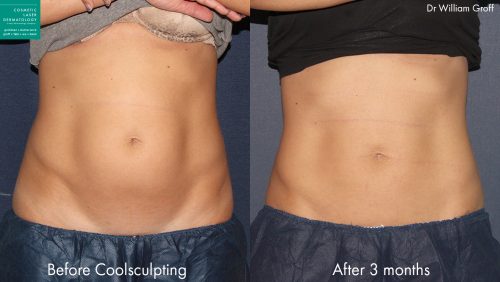 Whenever people think about body contouring, there are often many misconceptions that go along with it. In today's world of cosmetic surgery, liposuction isn't the only option that men and woman have to remove excess body fat or loose and sagging skin.
What is Body Contouring?
Always a topic of debate as doctors and dermatologists share different opinions, body contouring can basically be viewed as an invasive or non-invasive procedure responsible for the removal of fat from the body. It's important to remember that even though liposuction and tummy tucks are a huge part of body contouring, they aren't the only options that a patient has to achieve similar results.
Treatment Options: Invasive VS. Non-Invasive
When people begin to seriously consider liposuction, there are a lot of different options they have for treatment. For starters, should you choose an invasive or non-invasive method? Listed below are some of the most common and up and coming cosmetic plastic surgery options for liposuction in San Diego. An experienced cosmetic dermatologist can better help you understand which treatment option will suit your needs best.
Syringe Technique
Better known as the original liposuction treatment, the syringe technique was developed more than forty years ago and is still extremely popular today. With the actual name of the procedure giving a very accurate depiction, the syringe technique involves a cosmetic dermatologist using a syringe to suck out fat. This type of procedure works well for individuals or patients who have an extreme amount of excess fat they wish to remove and is also ideal for preserving fat cells for re-implantation. To learn more about the syringe technique, contact a cosmetic dermatologist in San Diego today.
Tumescent Liposculpture
Tumescent liposculpture involves removing localized fat deposits from the body. This type of liposculpture is generally performed on areas of the body that seem to be resistant to diet and exercise and can be used to treat all of the following areas, including but not limited to:
·       Love Handles
·       Calves
·       Ankles
·       Buttocks
·       Neck & Jowls
To find out if you're a great candidate to undergo tumescent liposculpture, contact our dermatologists today to learn more about the procedure.
Cryolipolysis (CoolSculpting)
Another non-invasive technique for achieving body contouring, CoolSculpting is one of the newest trends in cosmetic dermatology and plastic surgery. In short, CoolSculpting involves freezing your fat cells until they die, resulting in your body ultimately ridding them by flushing or absorption. An experienced dermatologist who understands your goals is best fit to perform this type of cosmetic procedure.
Who Is A Good Candidate For Body Contouring?
You may be a good candidate to undergo a specific type of liposuction or body contouring if you've ever felt self-conscious or worried about excess fat that you just can't seem to lose. A dermatologist at our office will be able to better help you decide which options may benefit you the most.
Contact A Cosmetic Dermatologist In San Diego Today
If you've been considering undergoing liposuction or any sort of body contouring in San Diego, contact the cosmetic dermatologists at CLDerm today. Our dermatology specialists are eager to assist you in achieving the look of your dreams through your best surgical or non-surgical options.
Next, learn about How to Beat your Skinny-Fat.