Lumenis M22 IPL Overview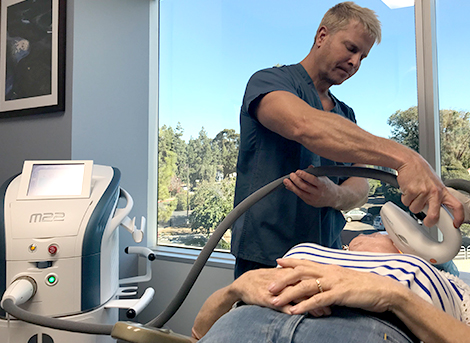 If you spend a lot of time outdoors, which many in San Diego and the surrounding areas of Southern California tend to do, your skin and appearance can be dramatically affected. Common signs of sun damage include rough dull texture, fine lines and wrinkles, brown spots and patches, visible blood vessels, and diffuse skin redness. An M22 IPL photofacial can address all of these issues. Just like going to the dentist for a teeth cleaning is necessary to keep your teeth healthy and white, regular IPL treatments keep your complexion radiant and youthful.
Experience Results with Stellar M22 IPL
The board-certified dermatologists at Cosmetic Laser Dermatology in San Diego are excited to offer you the all new Stellar M22 IPL treatment, featuring a multi-use platform that allows the treatment of various conditions so you experience better results faster than with other treatments.
The Stellar M22 can treat the following skin concerns:
Pigmented lesions
Fine lines and wrinkles
Unwanted hair
Vascular lesions
Rough skin texture
Spider veins
Large pores
Rosacea
Skin irregularities
Sun damage
At Cosmetic Laser Dermatology, our board-certified dermatologists and staff are experts in laser treatment, as we offer a comprehensive variety of 60+ laser treatments, including IPL devices. Not only did our very own Dr. Mitchel Goldman help develop the first intense pulsed light device for treating common skin issues, but each of our seven dermatologists has been involved in numerous research studies involving IPL. These credentials provide our team with more experience performing IPL treatments than any other practice in the country.
Intense Pulsed Light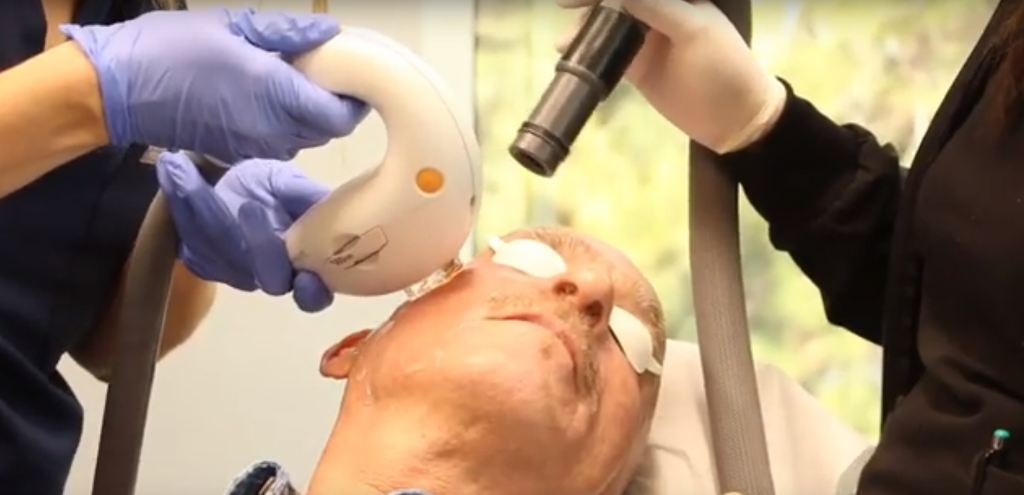 An IPL treatment uses high-intensity pulses of light to penetrate the skin and trigger your natural healing process to address a variety of issues and rejuvenate the skin. We offer two different IPL devices at Cosmetic Laser Dermatology — the all new Stellar M22 and the original M22.
Reach for the Stars with the Stellar M22
The Stellar M22 treats over 30 skin conditions with four minimally invasive technologies in a single platform.
The Stellar M22 takes the original M22 to the next level with an improved user interface that features a larger screen. This new addition allows for more comfortable treatments from a greater distance while shortening treatment times. The longer SapphireCool Light Guides provide greater visibility of the treatment area for greater consistency and accuracy. The Stellar M22 also uses optimal pulse technology to further reduce treatment tenderness while maximizing results.
One Pass, Optimal Results with ResurFX
The perfect pair for IPL treatments, ResurFX mode is a non-ablative laser that delivers skin resurfacing for a variety of conditions, including:
Dull skin
Fine lines & wrinkles
Acne scars & surgical scars
Textural irregularities
Skin laxity
Collagen loss
Scarring (from acne, previous procedures, trauma, etc.)
ResurFX uses a fiber laser and innovative scanner to treat the skin without burning it. The ResurFX is unique because it requires only one pass for optimal results.
Despite its ability to penetrate deeply into the dermal structure, the ResurFX does not damage the skin's surface. The laser stimulates collagen and elastic fiber production and other natural healing functions can diminish due to aging or the damaging effects of the sun.
ResurFX is tailored to your precise skin tone and condition for a customized treatment that's right for you. This personalized approach protects your skin and reduces the amount of time a treatment session takes.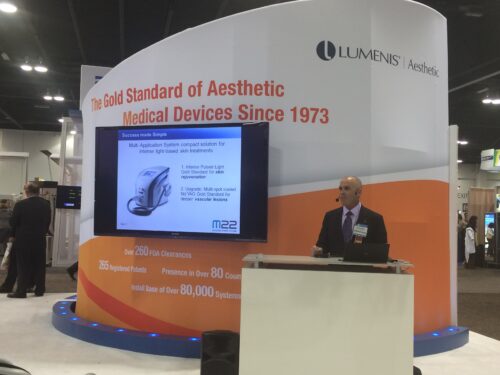 This device has amazing versatility, as it can be combined with an IPL photofacial for a state-of-the-art revitalizing photofractional treatment. It is also perfectly suited to be combined with neuromodulators like Botox® and injectable dermal fillers for enhanced results.
Safe, Effective, Nonsurgical Treatments
At Cosmetic Laser Dermatology, we specialize in nonsurgical treatments like the Stellar M22 IPL. Our 100+ years of combined experience and attention to your questions and concerns ensure that we develop a personalized treatment plan that helps you reach your aesthetic goals.
The Stellar M22 IPL provides effective wrinkle reduction, skin rejuvenation, and appearance-enhancing results without anesthesia, incisions, or downtime. Since our skin rejuvenation specialists perform the treatments themselves, you can rest assured you are receiving the highest level of care and the best possible results.
Contact Cosmetic Laser Dermatology today to learn more about this innovative procedure.
What to Expect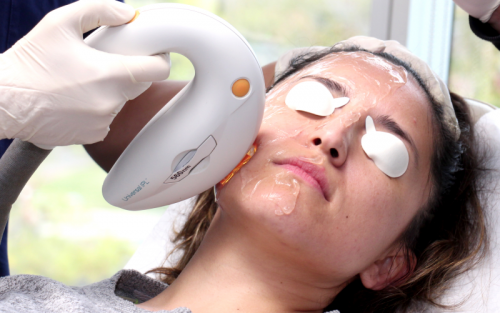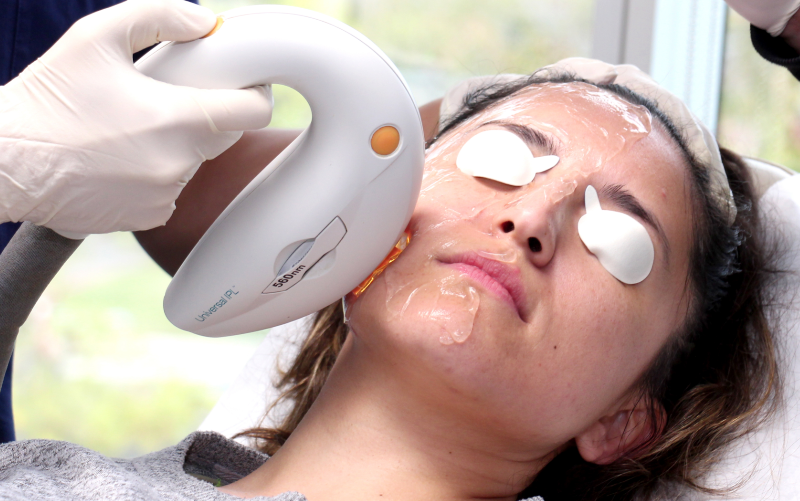 When you step into our La Jolla offices, you can enjoy a relaxed, friendly atmosphere. More importantly, you will receive compassion and personalized expertise with every treatment session.
The Stellar M22 IPL treatment is typically a quick process. A typical session takes 10 minutes or less, making this an ideal option for a lunch break treatment.
The Stellar M22 IPL treats a variety of conditions with a single handpiece. Because it equally distributes energy during each pulse, you benefit from a safer, more precise, and more comfortable treatment. Continuous cooling throughout your procedure further decreases discomfort, protects your skin, and saves time while ensuring an optimal outcome.
Comfortable Treatment for All Skin Tones
Due to the cooling between pulses, each treatment is minimally painful. If you're like most of our patients, you'll feel a slight stinging sensation as the light pulses into the skin, but it is temporary. This device is safe and effective for all types of skin, including darker skin. It is particularly effective in removing hair and vascular lesions in all skin tones, with minimal risk of damage to the skin, changes in texture, burning, and scarring.
This non-invasive treatment allows for an immediate return to your daily activities. You will likely experience redness, skin irritation, mild burning, and swelling for a few days after treatment, but these side effects should not require significant downtime.
Results are noticeable after a single treatment. We can recommend professional skincare, available right in our office, to help you maintain your skin's health and prolong the positive effects of your treatment.
Read our pre/post-treatment guidelines for the M22 IPL.
Please contact our office if you have any questions or concerns at (858) 943-2113.
Photos
Videos
FAQs
Q: Is the treatment painful?
A:
Part of what makes the Lumenis M22 unique is its focus on cooling between pulses to minimize the discomfort experienced by the patient. You may feel a slight stinging sensation during the procedure, but the treatment session is relatively quick and discomfort should not last long.
Q: How long does it take?
A:
A Lumenis M22 treatment is ideal for busy patients who do not have time for a lengthy procedure. The treatments typically only last 20 minutes depending on the patient and the area to be treated.
Q: How many treatment sessions will I need to see ideal results?
A:
For the majority of patients, ideal results will be revealed after 4-6 treatments spaced 4-8 weeks apart. One of the many benefits of this treatment is that results are long-lasting, and most patients will only need touch-ups to maintain results.
Q: Am I a good candidate?
A:
If you are a healthy individual looking to minimize the appearance of wrinkles, scars, hyperpigmentation, or veins, you may be a good candidate. This treatment is great for improving the overall look of the face, neck, chest, back, and hands. The best way to find out if the Lumenis M22 is right for you is to schedule a consultation with one of our laser experts in San Diego today.
Q: What is the recovery period like?
A:
Because Lumenis M22 is non-invasive, patients can return to their normal daily activities immediately following treatment. It is common to experience some redness, burning, and/or swelling (depending on the specific laser treatment used) after treatment, but this should diminish within a week. Don't forget to apply sunscreen daily, as your skin will be sensitive after treatment.
Q: Can it be combined with other treatments?
A:
Yes! Lumenis M22 can be used in combination with dermal fillers and neuromodulators to further enhance results.
Q: Who should perform the treatment?
A:
It is important that you seek laser skin treatments only from board-certified dermatologists. Our dermatologists have all undergone extensive training in laser skin care and are among the best in the field.
Other Options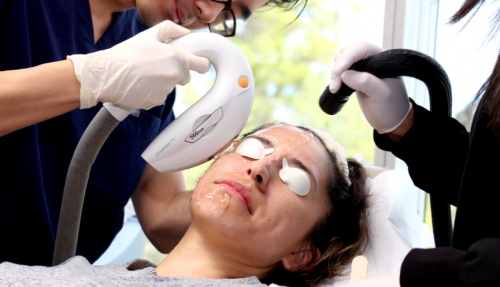 At Cosmetic Laser Dermatology, we offer several skin resurfacing alternatives to M22 IPL to help you get the aesthetic results you're looking for. These include microneedling and Dermasweep as well as gentler options like Clear + Brilliant or chemical peels. To find out which treatment suits you better, schedule a skin-resurfacing consultation with our San Diego experts.
Promotions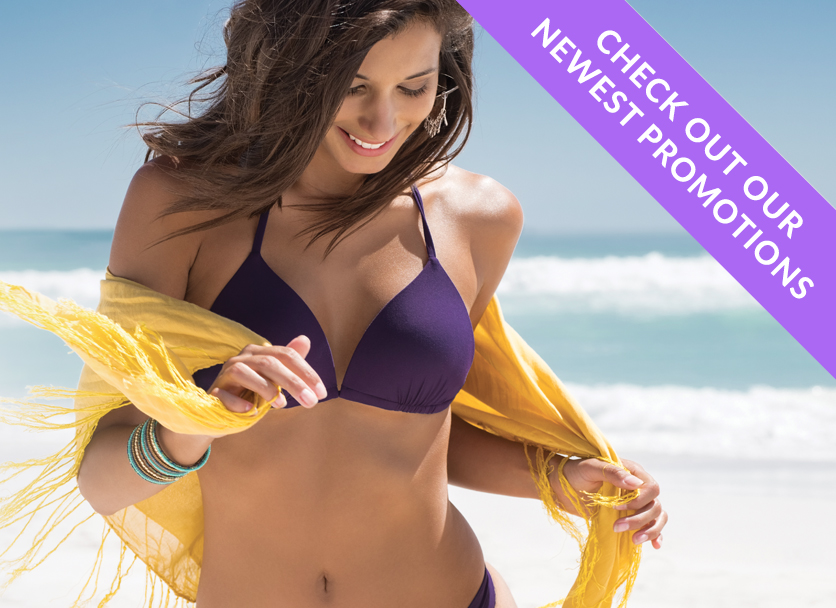 For more information about the monthly specials offered at Cosmetic Laser Dermatology, visit our Promotions page.