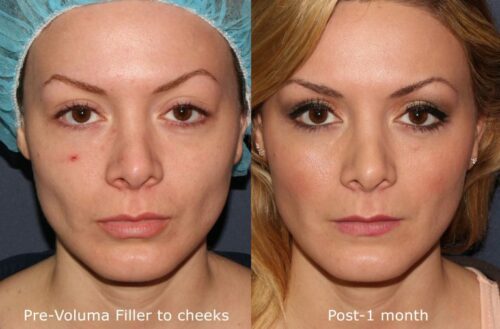 According to recent reports from the American Society of Dermatologic Surgery, non-invasive cosmetic procedures are on the rise.  More and more Americans are seeking cosmetic treatments to fight the signs of aging than ever before. Here at Cosmetic Laser Dermatology, we aren't surprised by this data as we have seen an increase in patients seeking non-invasive treatments. We use the most innovative technology to treat patients with common skin care concerns and believe the numbers will continue to rise!
The ASDS reported that laser and light procedures were very popular, with around 1.5 million treatments performed in 2012 alone. Neuromodulator injections, like Botox and Dysport, and soft tissue fillers, such as Juvederm and Sculptra, came in a close second. Laser treatments are great for treating skin conditions such as rosacea and acne but can also diminish the appearance of acne scars, brown spots, and wrinkles. Oftentimes, we will even combine laser and injectable treatments to provide patients with a more youthful result.
Cosmetic Procedures This Year
Though the 2012 data from the American Society of Dermatologic Surgery is quite similar to the previous year, the board-certified dermatologists at Cosmetic Laser Dermatology believe that 2013 may bring new changes to the data in several ways.
First, one of the more interesting statistics that the survey depicted was that only 8% of patients that underwent soft tissue filler injections in 2012 were male. Our doctors have noticed more and more males seeking facial rejuvenation procedures than ever before, so they believe this number will continue to rise in 2013 and the coming years.
Sclerotherapy is another procedure that we continue to see an increase in every year. Sclerotherapy is an extremely safe and effective treatment for hand, chest, and leg veins. Our Medical Director, Dr. Goldman, has written numerous medical textbooks on the procedure and is a world-renowned expert on the treatment. He believes that dermatologists will continue to treat more patients experiencing unwanted spider veins as people find out how easy the procedure is and what great results it brings.
Contact Us Today For a Cosmetic Dermatology Consultation
Ultimately, using the latest technology, we can treat almost every sign of aging. From wrinkles to sun spots to spider veins, we have a treatment to address your biggest cosmetic concerns and take years off your appearance. Contact the experts at Cosmetic Laser Dermatology in San Diego at (858) 943-2113 today to schedule a consultation!
To learn more about non-invasive cosmetic procedures, contact our office today!
Next, learn how to get Plump Lips with a non-invasive Juvederm.