Like any cosmetic treatment, there are some side effects associated with neuromodulators like Botox®. While symptoms are usually mild and temporary, knowing what to expect can help to ensure a positive experience.
Many people turn to cosmetic treatments like Botox to look younger and more youthful. Botox is one of the most popular dermatological procedures in the world. It is used to reduce the signs of aging, such as lines and wrinkles, on the face and neck.
What is Botox?
Botox is a minimally-invasive, injectable neuromodulator. It is a well-known anti-aging treatment with a long history of safety and effectiveness. The neuromodulator is used to relax facial muscles and reduce lines and wrinkles. It is an FDA-approved injection that can treat diverse aging symptoms and medical conditions, including:
Forehead wrinkles
Lines between the eyes
Crow's feet
Expression lines
Gummy smile
Sagging eyebrows
Migraines
Excessive sweating
Other neuromodulators that work in a similar fashion to Botox include Dysport®, Xeomin®, and Jeuveau®.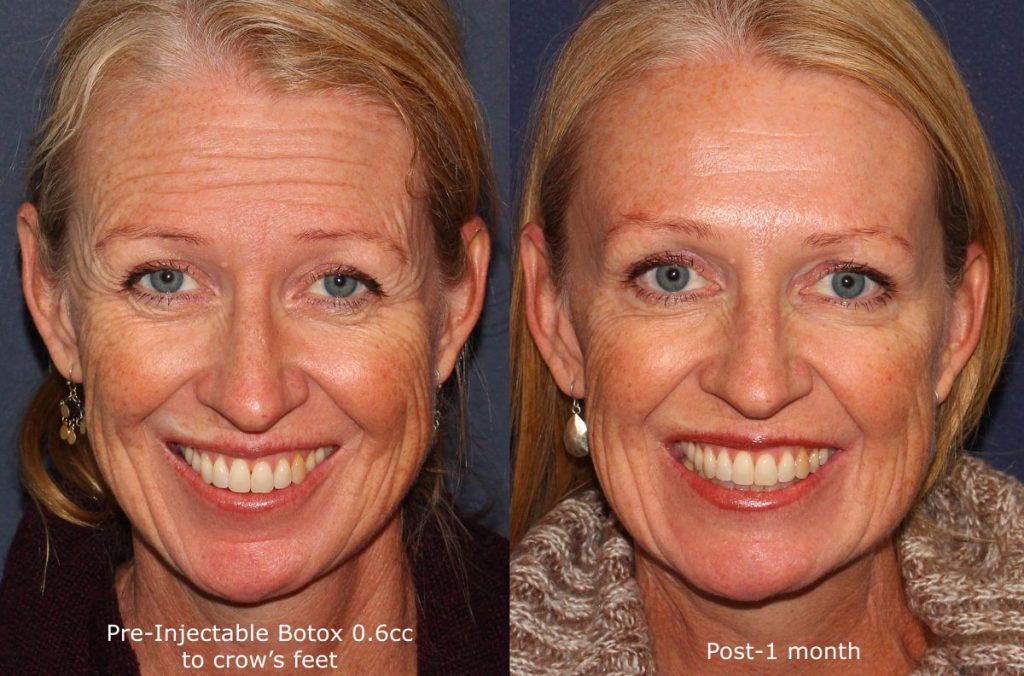 How does Botox work?
The process involves injecting a small amount of Botox into a specific facial muscle to reduce movement of the targeted muscle temporarily. When a muscle contracts, it forms facial lines and creases until the expression is complete and the face relaxes. These are called dynamic lines because they come and go with facial expressions. As we age, these dynamic lines become deeper and more noticeable until permanent wrinkles form.
Botox blocks nerve impulses from the muscle to reduce activity and smooth out lines formed by expressions like smiling, laughing, and frowning. The treatment has many benefits, including:
Minimally invasive
Little to no downtime
Fast treatment sessions
Safe and effective
Results within one week
Long-lasting results over 3 months
Smoother, younger-looking skin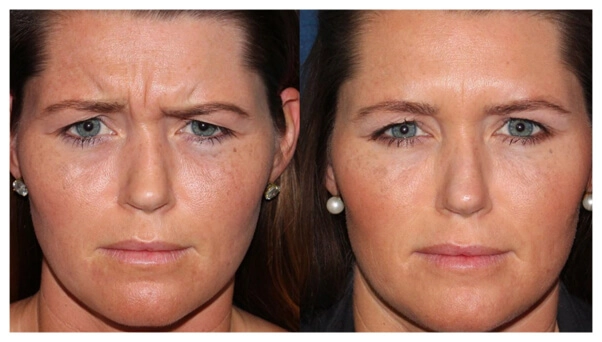 Botox treatments can also be used as a preventative measure to protect skin from future dynamic lines and wrinkles. Research found that patients between 20-30 can start receiving Botox injections to slow down the onset of aging symptoms. The injectable treatments are quick and relatively comfortable, allowing patients to schedule appointments on lunch breaks and immediately return to daily activities. Treatment consists of:
Mapping the location of wrinkles and expression lines
Performing the injections in specified treatment areas
Allowing the treatment to "set," which can take 1-2 weeks
What are the common side effects of Botox?
Botox can be used to treat various conditions and concerns, so there can be a variety of side effects. Potential rare side effects of Botox use for these conditions include:
Sweating or hyperhidrosis:
Pain or swelling at the injection site
Increased sweating in other body parts
Muscle spasms:
Pain in hands or feet
Cold-like symptoms
Fatigue
Joint discomfort
Migraines:
Neck pain
Headaches
Swelling at the injection site
Drooping eyelids
Cosmetic treatments:
Redness or irritation
Swelling
Slight bruising
Discomfort at the injection site
Droopy eyelids
Muscle weakness
Eye dryness or tearing
When do Botox side effects go away?
Botox side effects typically go away within a few days. Side effects dissipate depending on the condition treated, the treatment area, and how your body reacts to the injection. For severe side effects or those that last more than one week, contact your board-certified dermatologist for more information and instruction.
How common are the side effects of Botox?
Side effects of Botox are rare and very mild, like light swelling or redness at the injection site. Severe Botox side effects like drooping eyelids or muscle weakness are extremely rare, particularly when you are working with an experienced, board-certified dermatologist.
Although injectables like Botox may seem simple, they do require precision, skill, and expertise to perform correctly. Wrong placement, too much or too little Botox, and improper product use can lead to side effects and unnatural results.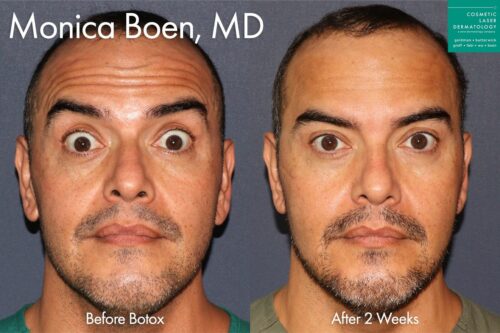 Contact our Medical Spa for More Information
Cosmetic Laser Dermatology has more than 50 lasers and devices and more than 100 years of combined experience diagnosing and treating patients. Our practice has a world-class reputation with board-certified dermatologists, physician assistants, and medical aestheticians to perform cosmetic and medical treatments. We have extensive experience with Botox and even were part of the original FDA-approval Botox studies in 1998.
We combine innovative treatments, helping patients achieve healthier, younger-looking skin. Our expert physicians work closely with patients to identify their desires and concerns to create personalized plans for natural, effective results. Botox is one of the most popular anti-aging treatments in San Diego and has helped many men and women improve their appearance and their self-confidence.
Our medical spa offers easy online scheduling for fast appointments and treatment sessions. Contact us to schedule a consultation and learn more about Botox.