Liposuction is a very popular body contouring procedure to eliminate excess fat and shape the body or face. Liposuction has been practiced for years and it is very safe and effective in the right hands. However, it is extremely important to only have liposuction done by a licensed, board-certified dermatologist.
Going abroad for cheap lipo prices or simply finding the cheapest liposuction doctor in your area is a recipe for disaster. Liposuction can be a great way to get rid of fat bulges, but there are horror stories of people who went to unlicensed doctors and ended up with infections or worse.
Just make sure to do your research and visit an experienced, board-certified dermatologist, and liposuction can be a very rewarding decision.
Lipoplasty Expert in San Diego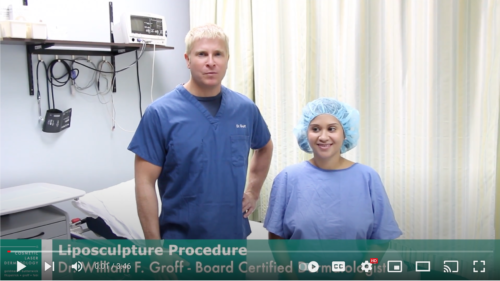 The expert dermatologists at Cosmetic Laser Dermatology in San Diego have years of experience performing both non invasive lipo and liposuction surgery on men and women.
The type of liposuction that they perform is called tumescent liposculpture and involves the latest liposuction techniques in order to make the experience as positive for the patient as possible.
Tumescent liposculpture utilizes local, rather than general, anesthesia, so the patient doesn't need to spend a lot of time waking up from anesthesia and experiencing side effects from it, meaning the time spent in the office is lessened. Plus, tumescent liposculpture generally only requires a few weeks of downtime, as opposed to a few months.
Having liposuction is a major decision, but one that most often results in satisfaction. Liposuction is not a weight loss tool, but instead a way to reduce excess fat and contour the body in a more aesthetically pleasing way.
Liposuction is very effective, and the results can be dramatic. As long as a healthy lifestyle is maintained, the results can be very long lasting as well.
Schedule a Liposuction Treatment in San Diego Today
If you have stubborn fat, then why not schedule a consultation with one of our liposuction experts to learn more about your treatment options and how your appearance and self-confidence will be forever changed.
Our body contouring specialists have more than 100 years of combined experience. They will work with you to determine your aesthetic goals and the right treatment plan to achieve them.
To schedule an appointment at our San Diego medical spa, contact us at (858) 943-2113 or online via our contact form.