Achieving healthy and beautiful skin requires commitment, which is why we all strive to maintain a personal skincare routine. At Cosmetic Laser Dermatology in San Diego, CA, we understand that consistency is key. We can work together to design a treatment plan to help you achieve and maintain your desired aesthetic goals. Whether in the form of IPL treatments, injectables, or a combination of cosmetic procedures, we can help you focus on the concerns you should address now and prepare for the ones that might arise, ensuring we turn back the clock on aging and make your skin look radiant and youthful month after month, no matter your age.
Why Is Consistency Key?
Similar to how building muscles requires training and exercise, achieving beautiful skin takes time and consistency. You can't go to the gym for only a week and expect to see a staggering increase in muscle tone, endurance, and stamina, right? The same applies to cosmetic treatments. By consistently undergoing treatments specific to your needs, results build on one another. Wrinkles diminish, age spots disappear, future lines are prevented, and collagen production that keeps skin soft, smooth, and firm is regularly stimulated. 
Identical Twin Research Study
In one study of identical twins, researchers discovered that the twin who began regular neuromodulator treatments early in life had fewer and less intense wrinkles than the other twin who did not receive treatments. This means you can both prevent the development of wrinkles and maintain the health of your skin long-term.
Think Long-Term 
While aging is a natural process, looking your age is an option, and you can still look like the best version of yourself through every decade, thanks to all the advanced cosmetic treatments available. However, the older you are, the faster your skin changes, accelerating the aging process. By treating your skin concerns now, you can better battle the signs of aging and enjoy the benefits of minimally-invasive procedures in the future because your skin issues will likely be more manageable and less damaged. By allowing our board-certified dermatologists, our cosmetic laser physician assistant, and medical aesthetician to create a unique, individualized treatment plan you can commit to, you can ensure optimal skin health for many years to come.
Medical Spa Treatments That Should Be Part of Your Skincare Routine
At Cosmetic Laser Dermatology, we pride ourselves on using the most advanced technology to create customized treatment plans for every patient. As expert injectors and top dermatologists with a vast assortment of cosmetic laser procedures, we are proud to offer treatments that will help build your best skincare routine.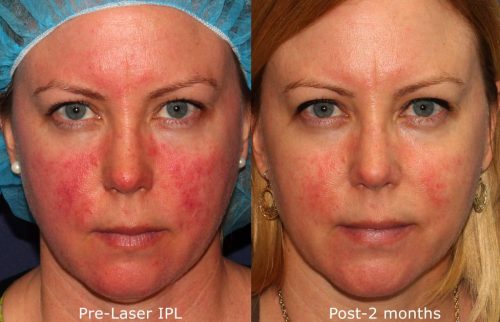 Reverse the Effects of Time with IPL
IPL (Intense Pulsed Light) is a versatile cosmetic treatment that helps people of all ages achieve better skin tone and texture. IPL works by using high-intensity pulses of light to penetrate the skin and trigger your natural healing process, resulting in smoother, clearer, and healthier skin. 
Dr. Mitchel Goldman not only pioneered the field of IPL and helped develop the first intense pulsed light device for treating common skin issues, but quite recently, he co-authored a review that highlights the safety, versatility, and efficacy of IPL. The study concluded that IPL is an effective and safe treatment modality for a wide range of dermatologic conditions from pigmented to vascular and inflammatory disorders.
You can expect 1-2 IPL treatments initially to correct your skin problems, and then additional IPL treatments every 6-9 months to maintain and continue to improve your skin. This makes IPL a great addition to your skincare routine.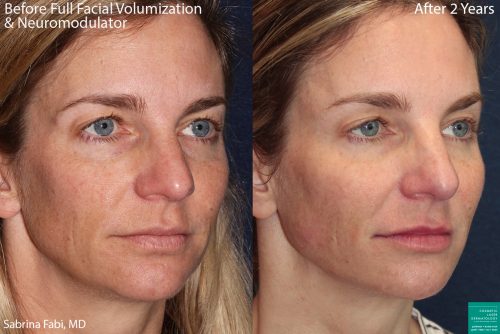 Stop Wrinkles Before They Start with Neuromodulators 
Wrinkle-relaxing injectors such as Botox® Cosmetic, Xeomin®, Dysport®, and Jeuveau® work by blocking the signal between a nerve and the muscle it is attached to, resulting in the relaxation of the muscle and the reduction in the appearance of the dynamic wrinkle. Typically, the effects of neuromodulators last for up to 3-6 months, and the recommended touch-up treatment is once every 3-4 months. Nonetheless, once facial muscles begin to train themselves to relax, the duration between each treatment may extend for many patients. This is why people often start their Botox injections as early as their 20s to stay proactive in their fight against aging. 
You may find that your expressions soften over time as Botox becomes a regular part of your beauty routine. Neuromodulators are an effective anti-aging treatment you can easily incorporate into your treatment plan (they only take a few minutes to administer) but leave a noticeable impact on your appearance.
Keep Your Youthful Volume with Fillers
Dermal fillers are injections typically made up of hyaluronic acid that fills in wrinkles and restores lost volume in your face. As you age, the production of collagen and elastin slows down, and you need both to maintain supple and youthful-looking skin. Dermal fillers restore that support to the dermal structure to renew your youthful appearance. Depending on the treatment area, dermal filler results can last anywhere between 6 months to 2 years, and the board-certified dermatologists at our San Diego medical spa can help determine how often you'll need touch ups. By committing to these injectable treatments, you get to maintain your youthful look without surgery.
In addition, some of our injectable products like Sculptra, Belafill and Radiesse not only fill but also act as "biostimulating agents," coaxing your cells into making your own collagen and elastin fibers for long-term, natural results.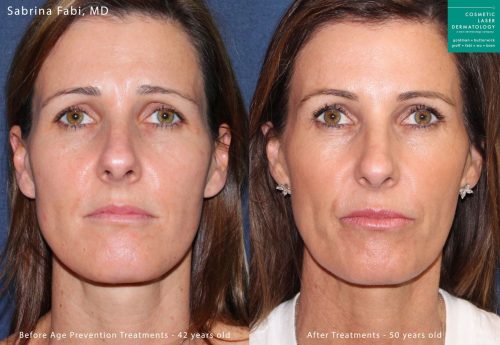 The following are the dermal fillers and biostimulating agents offered in our San Diego, CA office:
Juvéderm

®

 

Kysse

®

Volbella

®

Vollure XC

®

Voluma XC

®

Restylane

®

Restylane Refyne

®

Restylane Silk

®

Restylane Defyne

®

Restylane Lyft

®

Sculptra®

Radiesse®

Bellafill®
Renew that Rosy Glow with Lasers
A series of laser treatments can offer profound results. One example is Clear + Brilliant, which uses focused laser energy to minimize and refine the pores and reduce fine lines and wrinkles. ResurFX is another non-invasive approach to rejuvenate the skin, which targets cells called fibroblasts in the deep portion of the skin (dermis) to produce collagen and elastic fibers to minimize fine lines and wrinkles, improve the appearance of scars and stretch marks, and decrease the signs of aging in the skin.
Lasers are designed to provide advanced treatments to address skin conditions, boost the effectiveness of your current routine, and maintain your skin's health, texture, and youthful glow. Multiple sessions are required, and consistency ensures you get to enjoy the benefits longer.
Maintain Optimal Skin Health at Home
Your first line of defense against aging begins at home where your skincare regimen and your lifestyle habits come into play. Your skincare routine will help prolong the results of all your cosmetic treatments and provide long-term benefits, keeping your skin in top shape. Our skincare store offers the most advanced, scientifically proven skincare available. Our team has researched many of our products, with results published in a variety of medical journals. Our doctors also serve as consultants to a variety of skincare companies to ensure that we offer the best products available. Our expert team can help you design a program that meets your unique needs and goals.
One-and-Done Cosmetic Treatments
There are cosmetic treatments that are so powerful, the effects last indefinitely. Our proprietary Take10 treatment can make you appear 10 years younger because it combines powerful, effective, anti-aging techniques for one complete transformation, tailored to your specific needs. Deep laser treatments from fractionated and ablative lasers combined with additional lasers that target excessive blood vessels and irregular pigmentation are designed for dramatic results, addressing skin irregularities such as deep lines and wrinkles, age spots, and scarring. You can see long-term results up to 5 years or even longer with many of these procedures. Another treatment that can provide permanent results is facial liposculpture for fat reduction under the chin. By removing fat cells, you can permanently achieve a smoother and more even profile. We may also combine skin tightening procedures with Ulthera, Thermage and/or ThermiTight to lift and tighten sagging skin. Finally, Bellafill offers a permanent solution to acne scars because it is non-resorbable, which means the body doesn't eventually absorb the filler, ensuring that repeat injections are not required to maintain the final results.
Commit to Beautiful, Younger-Looking Skin Today
If you want gorgeous skin 20, 30, or 40 years from now, the choices you make today can help you achieve that goal. Healthy, youthful-looking skin is a lifelong commitment, and developing an effective routine tailored according to your skin type and needs will help ensure you keep that radiant appearance in the future. At Cosmetic Laser Dermatology, we remain at the forefront of laser and cosmetic surgery research and combine major breakthroughs in science and medicine to bring our patients the ultimate in rejuvenation. We offer customized care including the most innovative laser, injectable, and body sculpting aesthetic treatments available. To learn more, contact our San Diego, CA medical spa to schedule a consultation.