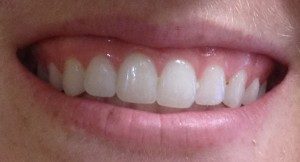 Are you unhappy with your gummy smile? Many people are!
Most think there is nothing that can be done for a gummy smile, or have only heard about a surgical procedure to remove excess gum tissue. However, there is a much more simple solution to reduce a gummy smile: Botox!
Our doctors are able to strategically place Botox injections so that your upper lip relaxes and does not pull up as much when you smile. This temporarily reduces the appearance of a gummy smile. To learn more about Botox, visit fda.gov
If you have been looking for a way to reduce a gummy smile, schedule a consultation with one of our experienced dermatologists today at Cosmetic Laser Dermatology in San Diego!
Next, read about How Fillers can be the Key to Brighter Eyes.