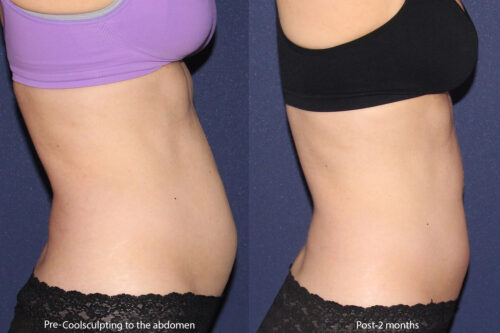 Have you been hitting the gym as much as possible and eating a structured diet to no avail? It happens to a lot of us and can be very frustrating when our hard work is not giving us the results we want.
Thankfully there's CoolSculpting, a new FDA-approved non-invasive procedure offered in at Cosmetic Laser Dermatology in San Diego that freezes your fat cells and can help you get rid of those last few stubborn pounds.
Is CoolSculpting Right for You?
So how do you know if this procedure is right for you? CoolSculpting is best for those who just have a few extra pounds to lose. Good treatments areas are love handles and lower abdomen, as well as back fat.
A CoolSculpting treatment just takes 1 hour (per treatment area). The device applies cold air to the areas of fat you are trying to get rid of, which virtually freezes fat cells, causing them to crystallize and consequently die. The dead cells are naturally flushed from the body, resulting in as much as 20 – 25% fat reduction in the treated areas. It takes approximately 2-3 months to see the full results of your CoolSculpting treatment.
Schedule a Consultation Today
Our San Diego dermatologists at Cosmetic Laser Dermatology use Coolsculpting by Zeltiq to help you achieve the body you have always wanted! Contact us today to set up a consultation and find out if CoolSculpting is right for you!
Next, learn more about How You Can Prepare Your Legs for the Warm Weather.