We might be closer to finding that proverbial fountain of youth –at least according to scientists.
The researchers at the University of Alabama at Birmingham have established what could be a breakthrough in reversing the aging process when they gave a mouse model what could be the ultimate anti-aging cosmetic treatment –a reversal in their age-related wrinkles and hair loss at the genetic level.
So perhaps, in the future, humanity could also benefit from this revolutionary make-over. But while the ability to stop the aging process is still in the works, there are, of course, ways to make you look younger. The world-acclaimed, board-certified dermatologists at Cosmetic Laser Dermatology in San Diego, know how tough it is when your lines and wrinkles contradict your inner youthfulness. Their unmatched knowledge, experience, and dedication to anti-aging treatments will help you regain and preserve your youthful appearance.
What Is Aging?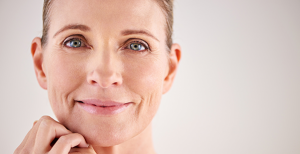 While for most of us, aging simply means gray hair and more pronounced lines and wrinkles, the natural phenomenon has its own complex dynamics. Aging by definition is characterized by the progressive decline in the tissue and organs' health and function which are genetically determined and environmentally influenced, leading to increased risk of disease and mortality. There are many factors that can contribute to human aging, but mitochondrial dysfunction has been discovered to be a key indicator of the aging process and has been linked to the development of many age-related pathologies including cancer, cardiovascular diseases, neurodegenerative disorders, and metabolic syndrome.
What Is Mitochondrial Dysfunction?
Often referred to as the powerhouses of cells, mitochondria are the body's miniature factories and engines that work to convert the food we consume into usable energy. Interestingly, mitochondria contain their own unique DNA and protein-synthesizing mechanism. This means as we age, they can turn dysfunctional as they become hosts to their own separate forms of damage. These miniature workers gradually become more dysfunctional as we age, causing harm to our cells and promoting more dysfunction in an inevitable cycle. While there are control mechanisms that can delay it, they still eventually fail, resulting in age-related and chronic diseases.
How Researchers Were Able To Reverse The Aging Process In Mice
At the University of Alabama at Birmingham, researchers introduced a specific gene mutation on a test mouse that led to mitochondrial dysfunction. Within four weeks, the mouse had developed changes that are similar to aging:
Wrinkled skin

Extensive, visible hair loss

Gray hair

Slow, lethargic movements
When the culprit mutation was turned off, the mouse regained smooth skin with a thick, healthy coat of fur, two months later. And quite remarkably, the mouse was deemed "indistinguishable" from a healthy mouse of the same age. Little change was also seen in the organs when the mutation was induced. This suggests the key role of mitochondria in skin compared to other tissues. And to the researchers' knowledge, these findings are unprecedented.
Could These Research Findings Be Comparable To Human Aging?
The study was able to find similarities between the model mouse and humans. Particularly, the wrinkled skin showed changes that are reminiscent of those seen in both intrinsic and extrinsic aging. Intrinsic aging is the natural process of aging (genetically predetermined), and extrinsic aging refers to the impact of lifestyle and environmental factors such as excessive sun exposure or long-term smoking on the development of wrinkles. Results also showed that females had more severe skin wrinkles than males. The skin of the mouse model with induced-mutation also showed:
Increased number of skin cells

Abnormal thickening of the outer layer

Increased inflammation that appeared to contribute to skin pathology

An imbalance between matrix metalloproteinase enzymes and their tissue-specific inhibitor (a balance is essential in maintaining the skin's collagen fibers to prevent wrinkles)
These skin changes exhibit similarities to the extrinsic aging of the skin in humans. The mice with depleted mitochondrial DNA also showed changed expression of four aging-associated markers in cells, resembling those that characterize intrinsic aging.
How Will These Findings Help In Our Quest To Slow Down Aging?
In summary, a decline in mitochondrial function is associated with human aging and can also contribute to the development of age-related diseases. In addition, mitochondria have displayed the ability to become reversible regulators of skin aging and hair loss. The study conducted on the mouse model should be able to signal a likely breakthrough in our growing ability to reverse aging. These results would provide the opportunity for the advancement of preventative and therapeutic drug development strategies that will strengthen the mitochondrial functions, effectively treating aging-associated skin and hair pathology.
Consult With The Best Anti-Aging Experts in San Diego, CA
At Cosmetic Laser Dermatology, our board-certified dermatologists can provide you with the best anti-aging treatment plan to rejuvenate and restore your skin's vitality. Achieve a radiant, youthful look by scheduling a consultation in our San Diego office today.